Jimmy Graham's 'Tour of Duty'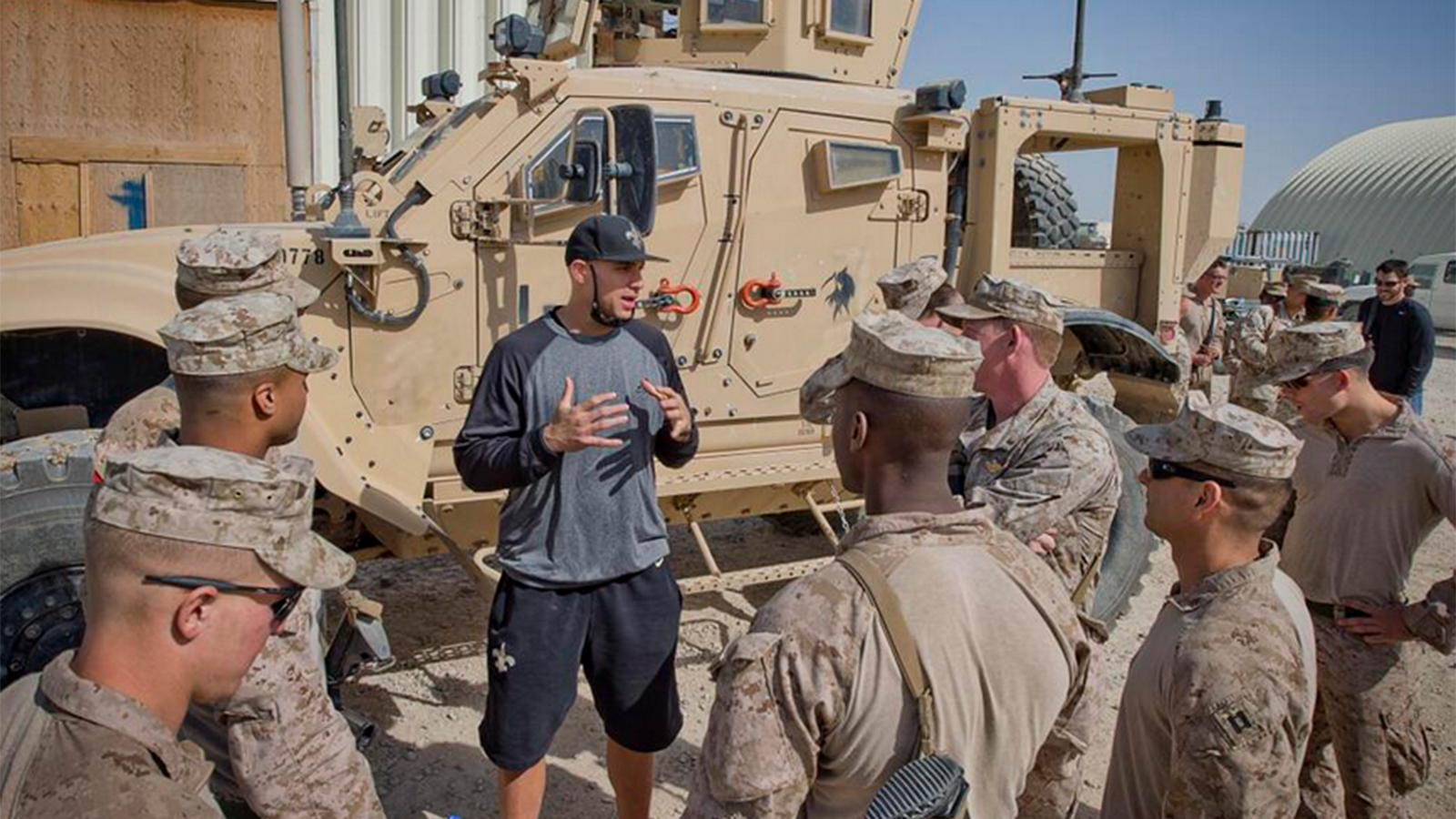 After being the center of attention in the most watched franchise tag standoff in the NFL this off season, Saints tight end Jimmy Graham is now halfway around the world, focusing on a much larger picture.
Graham, Miami Dolphins kicker Brandon Fields and Washington Redskins wide receiver Pierre Garcon are traveling on a week-long tour throughout the Middle East, visiting U.S. troops at military bases.
"This experience for me has truly been life-changing. The personal connection I've been able to make is something that will be with me forever," Graham said. "I grew up in a Military home, and this just makes me more of a patriot. I have more of an appreciation for the little things we have back home each and every day."
This tour marks the first NFL-USO tour abroad for all three players.
The NFL and USO have been working together, organizing overseas morale-building visits for 48 years.
In 1966, the NFL teamed with the USO and became the first sports organization to send a group of players to Vietnam and other parts of Asia.