Jimmer Fredette's Early AM Workouts Catch Coach's Eye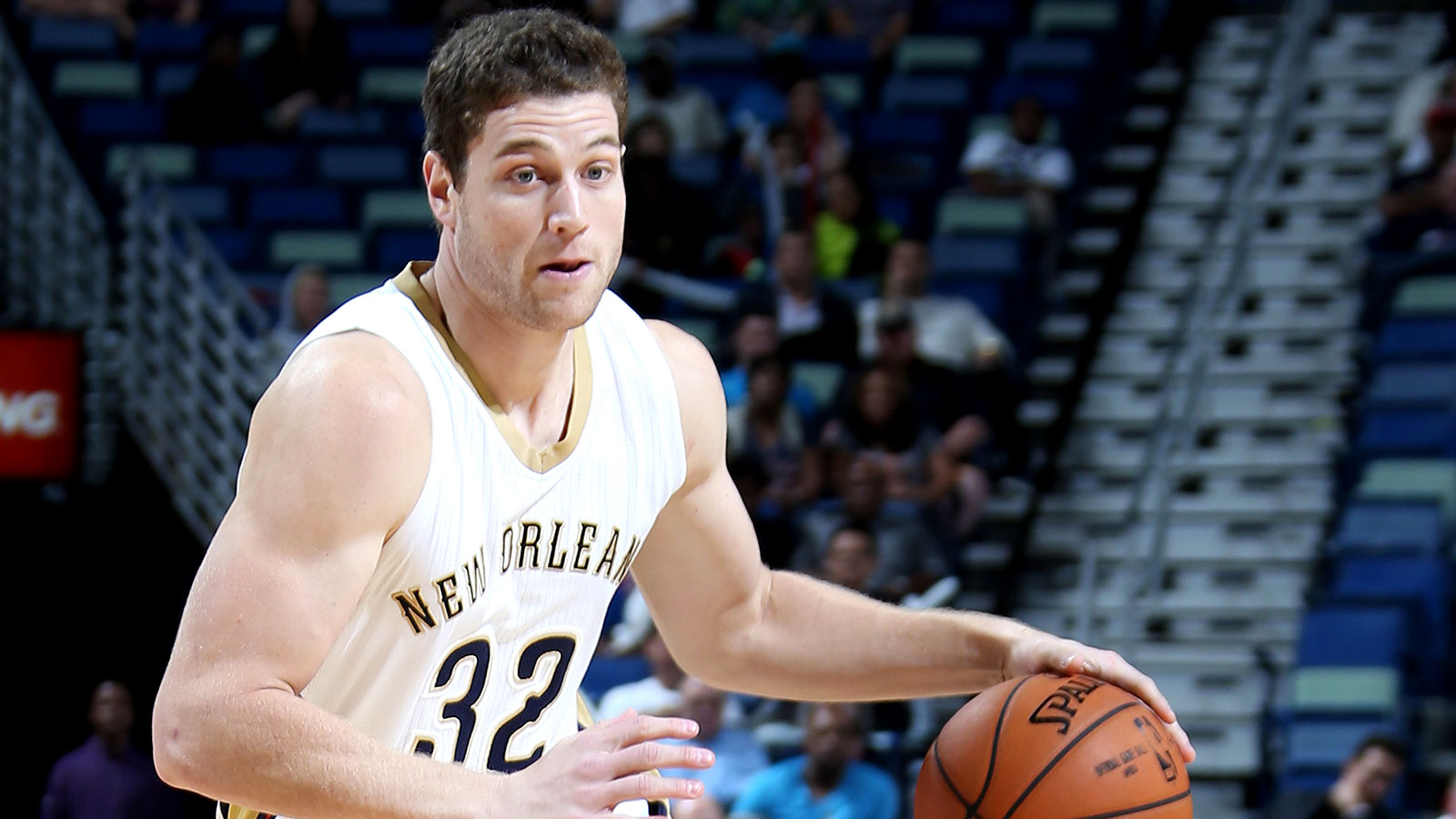 Monty Williams has been relying on Jimmer Fredette's presence off the bench more heavily in recent games, and the 25-year-old guard is making the most of his new opportunity.
Fredette put up 9 points versus Phoenix, 14 against the Spurs and 10 on the Rockets Friday night, along with several hustle plays. He's played solid defense, recording several steals throughout the 3 contests.
"It takes guys awhile to adjust to what we do defensively. Jimmer turned that corner and it's clicking now," Williams said when asked what prompted Fredette's new-found minutes. "He's had what, 4 coaches in 2 years? That's a lot to get straight."
Fredette is also a proven shot maker who demands attention from opposing defenses. The fact that veteran John Salmons was out for personal reasons, and that Austin Rivers has struggled as of late certainly also factored in to Fredette's presence in the rotation.
But don't minimize what Fredette did while getting zero game minutes. The guard's work ethic also helped convince Williams to give the former Brigham Young star a shot.
"All those nights he didn't get in the game at all – he was always the first person in the gym the next morning," Williams said. "He got there right after me, and I get there early. I love seeing that type of dedication to improvement."
It remains to be seen whether Fredette will continue to be a consistent presence from the bench, or if developments like Eric Gordon's upcoming return to the game will impact Fredette's minutes.
Gordon plans to resume practicing with the team Sunday.