Jerry Jones thinks Romo is getting the credit he deserves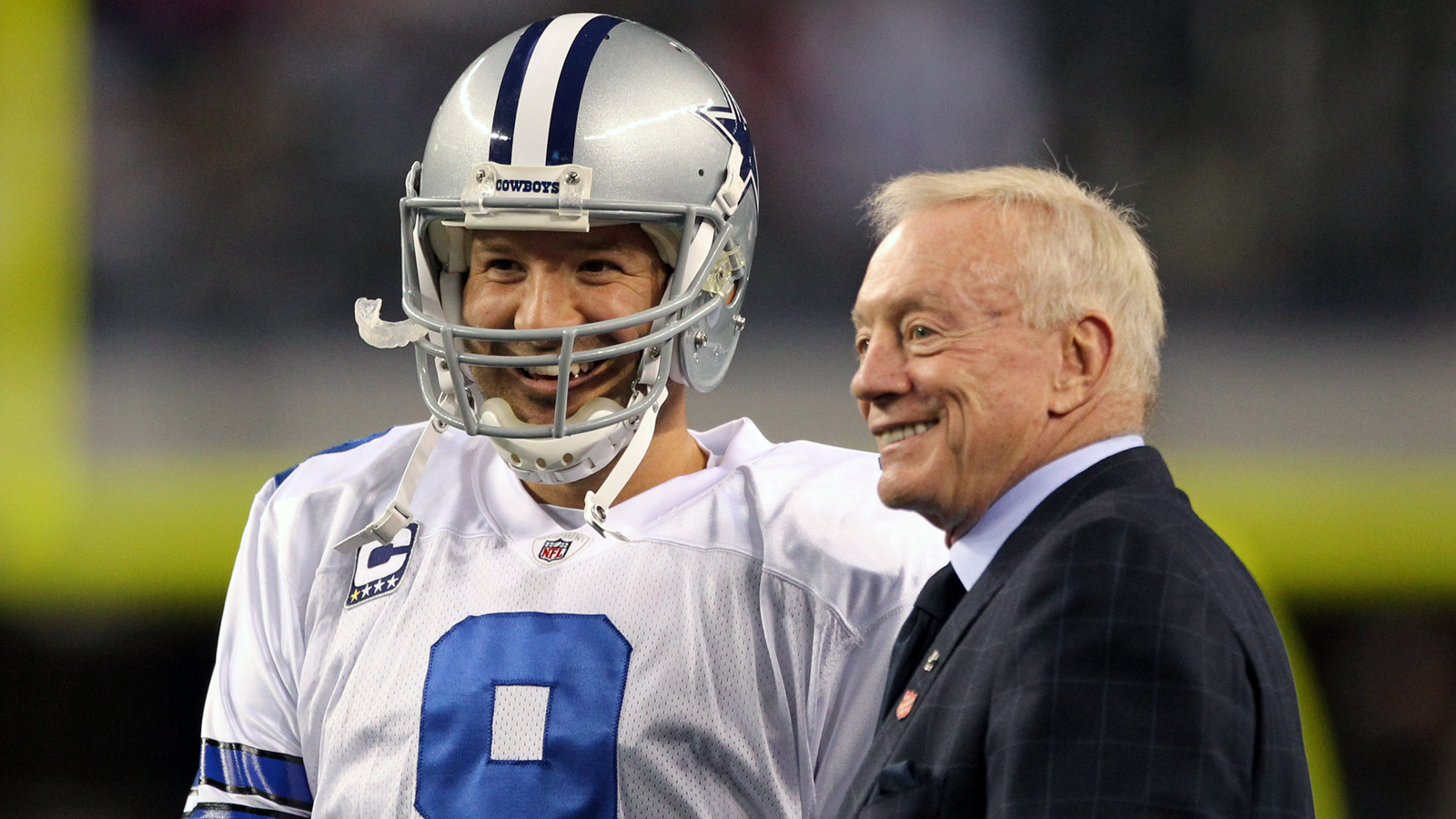 NFL Network analyst, and Hall of Fame wide receiver for the Cowboys in the 1990s, Michael Irvin commented on Tuesday that if Peyton Manning or Tom Brady had played with Romo's two transverse process fractures, after having had two back surgeries, the media would have highly publicized it, and even asked for President Obama's comments on it.
On 105.3 The Fan [KRLD-FM] on Friday, Cowboys owner, president, and general manager Jerry Jones actually disagreed with the receiver that caught passes for Jones in three Super Bowl wins.
"Well, I don't think I'm naive here, but I'm not seeing Tony get shortchanged on the respect of him playing with pain, or playing with limitation; overcoming a limitation," Jones said.
Jones added that what is amazing about Romo's playing is that he is able to play at a high level with such limitations in his back.
Like many of Romo's critics, Jones sees precisely why anyone would have a legitimate reason to criticize the 12-year Pro Bowler who owns most of the franchise's passing records in only nine full seasons as a starter.
"The reason that anybody, any place could ever be in a negative way critical of Romo is the fact he hasn't won a Super Bowl, or the fact he hasn't been knocking on the door of a Super Bowl in a Super Bowl, but really hasn't won a Super Bowl," Jones said.
Romo has a 1-3 playoff record and an 80.8 passer rating. With all of the regular season records and accolades, they haven't transferred well into the postseason for the undrafted free agent in 2003, for whatever reason.
Still, Jones believes the Cowboys have come close to winning it all with Romo under center.
"We've come a lot closer than we've been given credit for on knocking on the door with Romo for a Super Bowl," Jones said.