Jerry Jones: Tex Schramm told me to keep Cowboys 'glitz and glamour'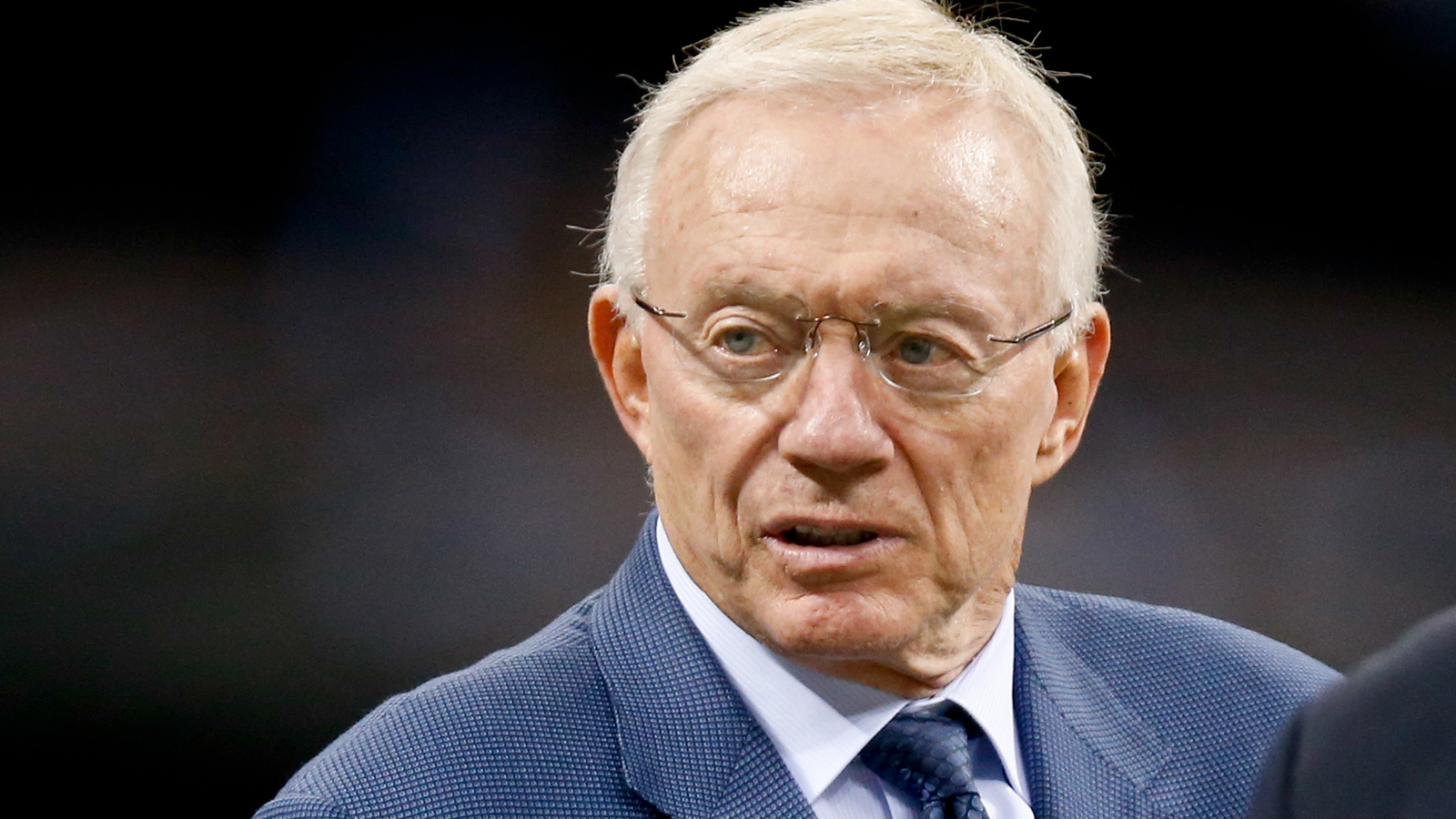 While revealing the Dallas Cowboys' new partnership with luxury watchmaker Hublot on Monday, Jerry Jones dropped one of his signature one-liners.
The Cowboys owner and general manager said his football franchise is the "glitz and the glamour of the NFL."
Given a chance to further explain himself Tuesday morning, Jones mentioned how certain NFL teams have an identity. The teams he referenced were the Pittsburgh Steelers and the San Francisco 49ers.
The Cowboys and Steelers are the only teams to play in eight Super Bowls. Pittsburgh has won the most Lombardi Trophies with six while the Cowboys and 49ers each have five.
"Well, when I bought the Cowboys, I actually had thought that I might buy Billy Bob's over in Fort Worth," Jones said on 105.3 The Fan [KRLD-FM]. "The idea of the Dallas Cowboys and the traditional picture of cowboys was the one that was in my mind. Tex Schramm immediately straightened me out. He said, 'Let Houston be the checkered table cloths and the sawdust floors. The Dallas Cowboys are glitz and glamour. We're about beautiful office buildings. We're about the city lights.' Keep that in mind as you think of the style or how you project what is now affectionately known as the brand. And that's what I meant.
"A lot of teams have their kind of face or they have their mantra. The Pittsburgh Steelers: steel mill. San Francisco, in my mind, has a certain mantra, but I think the Dallas Cowboys are glitz and glamour."