Jerry Jones surprised at how much feature story mentioned him drinking alcohol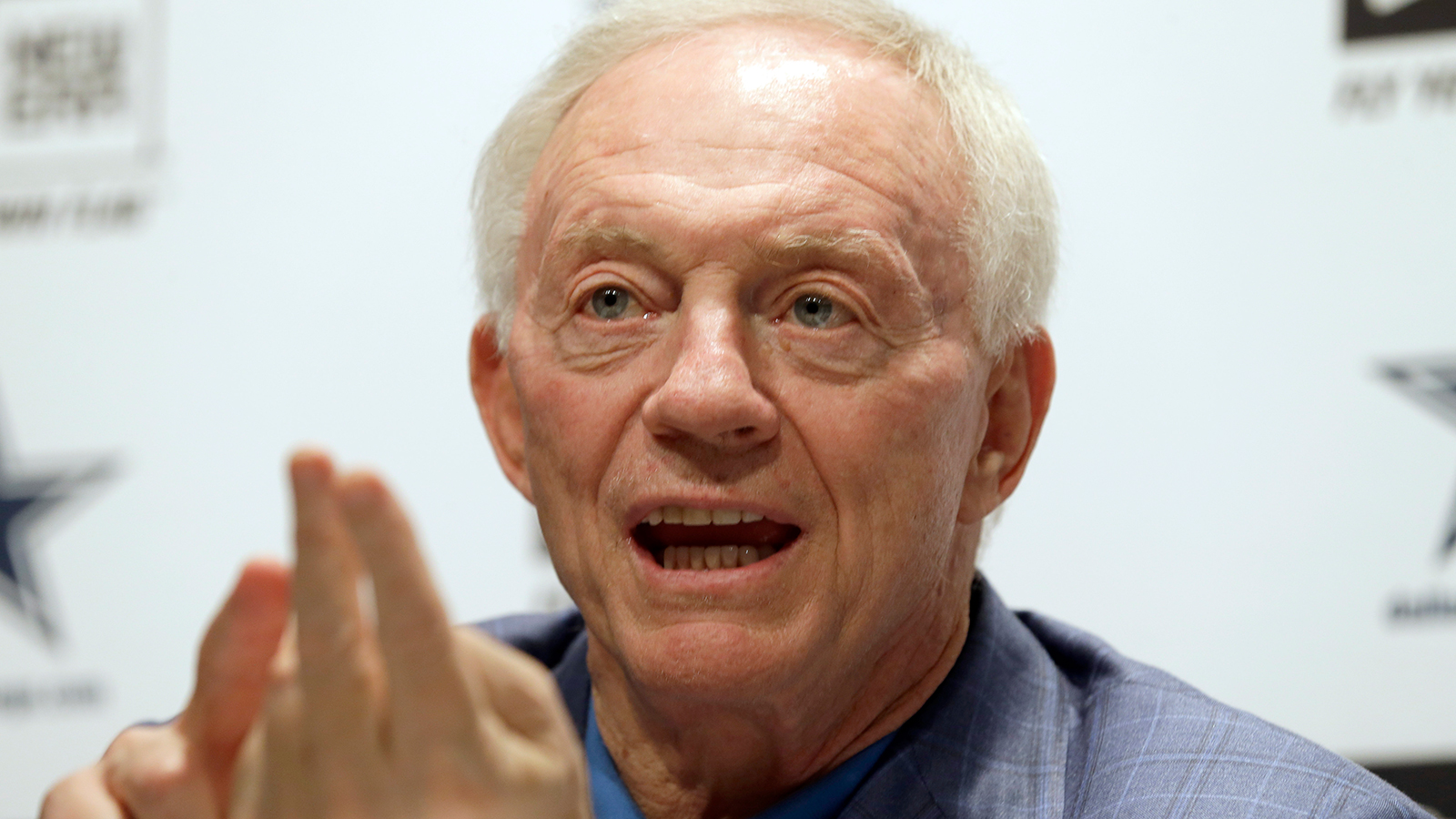 While talking to a group of reporters outside of the Dallas Cowboys locker room late Thursday night, Jerry Jones addressed many of the topics covered in a feature story about him that was published earlier in the day.
An over 10,000-word piece by ESPN senior writer Don Van Natta Jr. touched on several aspects of Jones' career, ranging from regrets about not drafting Johnny Manziel to not having plans to put Jimmy Johnson in the Ring of Honor.
Jones told the media members gathered around him for roughly 20 minutes that he hadn't read the article. During a Friday morning radio interview, it was apparent the Cowboys owner and general manager had finally looked it over.
"I think the writer got his facts accurate when it was a need to have an accurate fact," Jones said on 105.3 The Fan [KRLD-FM]. "He did it through his eyes, and that's fine. That's what we bargained for."
But one particular aspect bothered Jones. He didn't like how much the consumption of alcohol was mentioned.
"This surprised me very much, there was a ton of emphasis on drinking Johnnie Walker Blue," Jones said. "I think that is intended to make it, I guess, colorful, make it have a little bit of zing to it. But it did occupy a lot of that material, having drinks. And he didn't just do it with me, he obviously did it with guys like [Tony] Romo. He really went into big description about him having a long neck Miller and drinking it all the way down past the neck, that kind of stuff.
FOX SPORTS
DAILY
COWBOYS

EDITION
"That surprised me a little bit, dwelling in that particular area because there were a lot of other things, of course, that we talked about. But that's the way it goes. As they say, that's the way it go."
Jones didn't try to say he wasn't sipping on expensive whisky as much as the writer portrayed, Jones just wanted it to be clear that he wasn't always drinking and having fun.
He was often serious, however, it didn't always come across that way.
"I, under the right circumstances, and we were under them, the writer, Don Van Natta, we traveled, and we'd get through talking and we'd still be traveling and we would have a little bit of social time," Jones explained. "I think that was reflected there. … Really it was kind of the right framework to have a drink while you're talking about that stuff. Those are the kinds of things when you sit around and have a beer or whatever, that's the kind of almost casual talk that you have.
"Now, the problem with that is, of course, that it's very important that you some how portray when you were being serious or when you weren't taking yourself seriously, or when you were just having some kind of good conversation."