Jerry Jones still involved as ever with Cowboys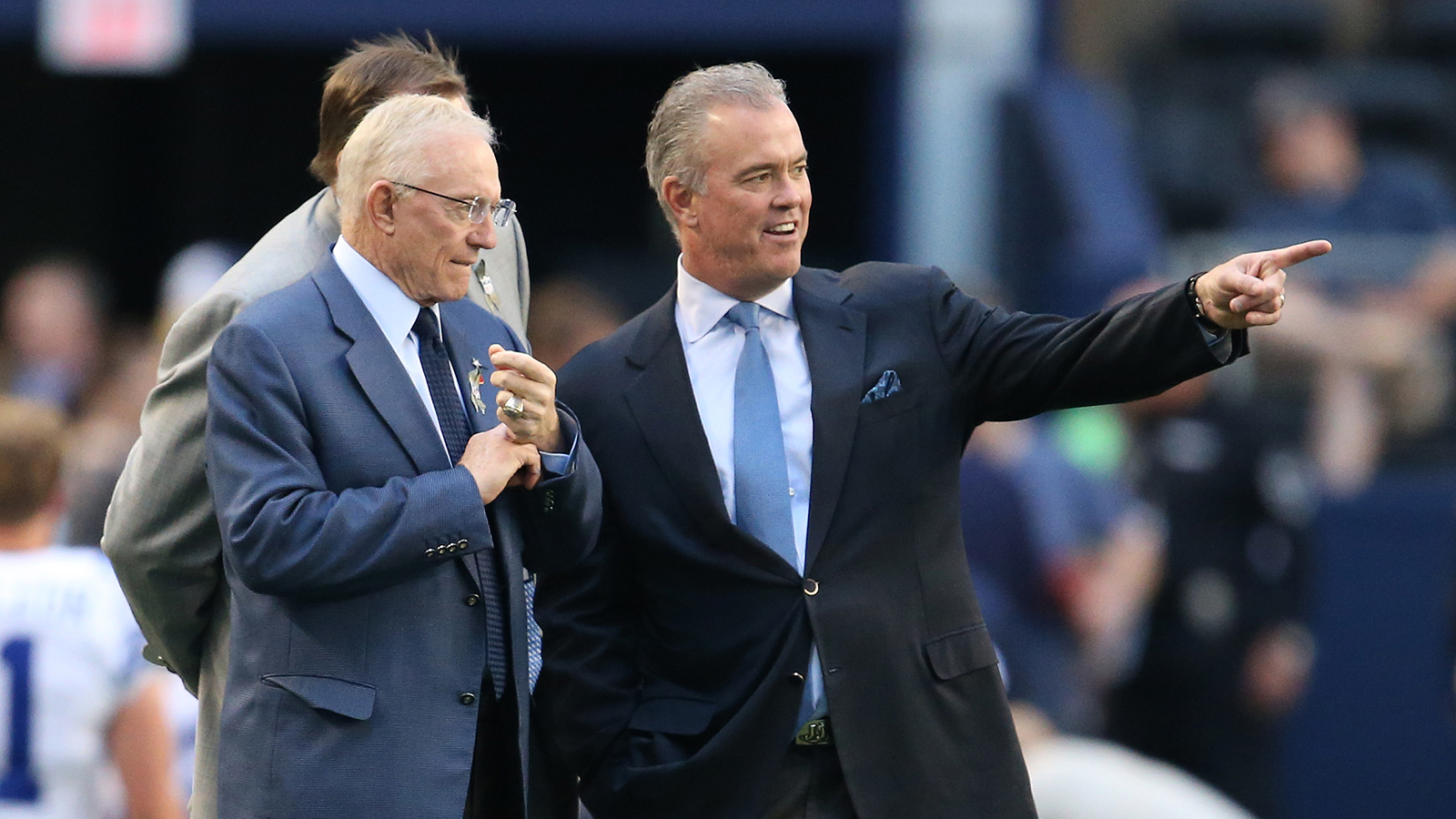 The Cowboys' top free-agent signee Henry Melton brought hope to the organization when he noted that Jerry Jones didn't play any role in his recruitment. He basically said he didn't have any opinion about the owner.
This seemed to be another indication that Stephen Jones has taken an even larger role at Valley Ranch. And though Stephen has his moments, the thought of him making the important calls beats the alternative.
We'll have to see how this plays out, but Jerry was up to his old tricks Tuesday while attending the NFL meetings in Orlando. He assured reporters that despite what it looks like, the Cowboys are most certainly not rebuilding. That was to be expected from a man who needs to convince fans this cycle of .500 seasons will someday end. But Jones' reasoning was as ludicrous as always.
"You don't rebuild with Tony Romo," said Jones. "The firepower we have on offense and where we are with our running backs, and receivers… you don't rebuild with an offense that's got the capability we've got. We didn't bring in (Scott) Linehan in here to rebuild."
In other words, he didn't strip his head coach of anything to do with the offense for nothing. The way Jerry talks about Romo and Linehan, you'd actually think they'd strung together some playoff wins. But that's not the case.
Jones is simply defending his decision to give an enormous contract to a 33-year-old quarterback (at the time). Jerry now wants to pin his hopes to a high-powered offense. Last offseason, he was counting on defensive coordinator Monte Kiffin and his 4-3 scheme. This is a shell game that actually works pretty well. It allows the Cowboys not to commit to an identity. And until fans stop packing AT&T Stadium, things won't change.
Fortunately for Jones, Jason Garrett doesn't ask for much. As long as he can visit Coach K at Duke once a year, all is well. Otherwise, Garrett delivers quotes that could be found in the self-help section of most bookstores.
Melton may have offered some hope, but it was fleeting. Jerry assured the Dallas Morning News recently that he's more involved than ever. It was sobering news for America's .500 Team.