Jerry Jones refutes snatched Manziel draft card story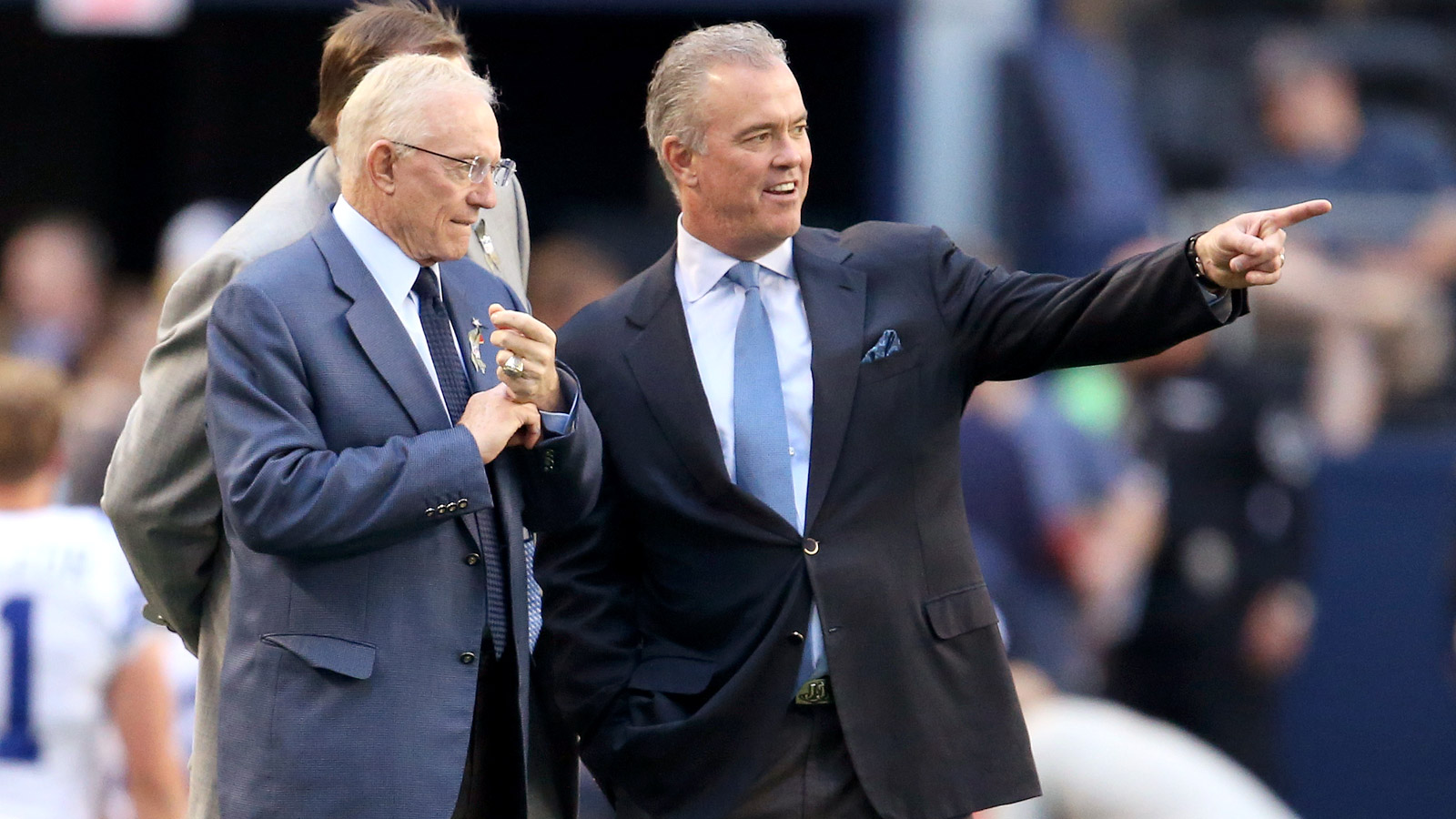 In a recent book titled "Manziel Mania," author Jim Dent writes that Jerry Jones wanted Manziel so badly when the Cowboys were on the clock in the first round that he scribbled Manziel's name on a card and was ready to take the Heisman Trophy-winning quarterback from Texas A&M.
That didn't happen, the elder Jones said Tuesday on his weekly radio show on 105.3 The Fan (KRLD-FM).
"We're well aware that there are a lot of people looking at us in that room," he said. "You'd think we could act a little more organized than that."
Jerry Jones said if anybody could talk him out of taking a player it would be Stephen, the team's chief operating officer.
"Figuratively speaking it got close to that," Jerry Jones said. "It certainly was a big debate going on at no place else other than my mind.
"I didn't talk to Jim, but he was privy to someone that had me read pretty good in there, because ultimately that was the problem, being behind Tony Romo for those years and whether or not that really was the best way to use that pick."
"As it turned out we used it on Zack Martin and it has absolutely been a feel-good (story) during this camp with what Martin has brought to the table with his protection and run blocking," he said. "So I like where we ended up, but there is no doubt about it, it was a long thought at least on my part. Stephen certainly had his ideas. The rest of the room had their ideas. We had given this a lot of consideration, both in the draft room and out of the draft room with numbers of people sitting around talking about it."