Jerry Jones says Cowboys 'going to have some fun' in final six games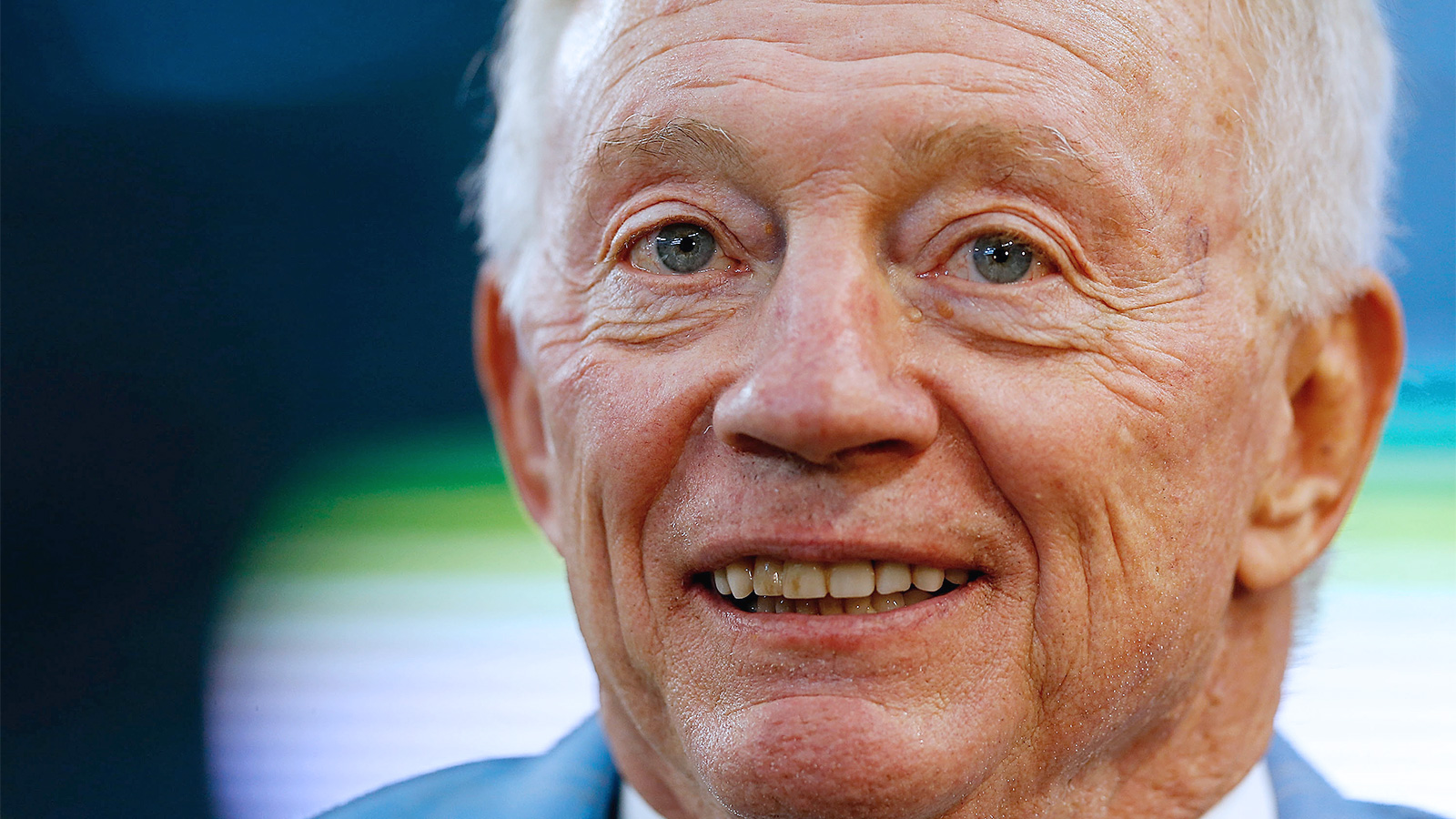 The Dallas Cowboys are 7-3 for the first time since 2009, the last time the club won the NFC East and also a playoff game, their only one since 1997. Dallas must play six more games to close out 2014, and are in a good position to chase for a playoff spot. With that said, Cowboys owner, president, and general manager Jerry Jones says dismissing a Super Bowl appearance cannot be done.
"We didn't really think that possibly this year might be the year, but you sure can't dismiss it at this particular point," Jones said on 105.3 The Fan [KRLD-FM] on Friday.
Jones sees the health of the team during the bye week as one of the reasons for postseason optimism. Quarterback Tony Romo, who has had two back surgeries in the past two seasons, has only missed one game due to back injury, and the two transverse process fractures were unrelated to any of the surgeries.
Though starting linebacker, and defensive captain, Justin Durant is lost for the season, unexpected star Rolando McClain should get healthier during the break. Then, there is also the mature play of rookie fourth-rounder Anthony Hitchens.
Along the defensive line, defensive tackle Josh Brent, who hasn't played since Dec. 2, 2012 due to his involvement in a drunk driving accident that killed then-rookie linebacker Jerry Brown, will be a part of Rod Marinelli's rotation, as will second-round defensive end DeMarcus Lawrence.
"I think we're going to have some fun here in these last six ballgames," Jones said.
Dallas faces the NFC East four times in the final six weeks, with three out of four of those games coming on the road. The only easy game left on the schedule appears to be Chicago after Thanksgiving, but the weather could be inclement, which gave Dallas problems in last December's contest.