Jerry Jones not feeling pressure to sign Dez Bryant before start of season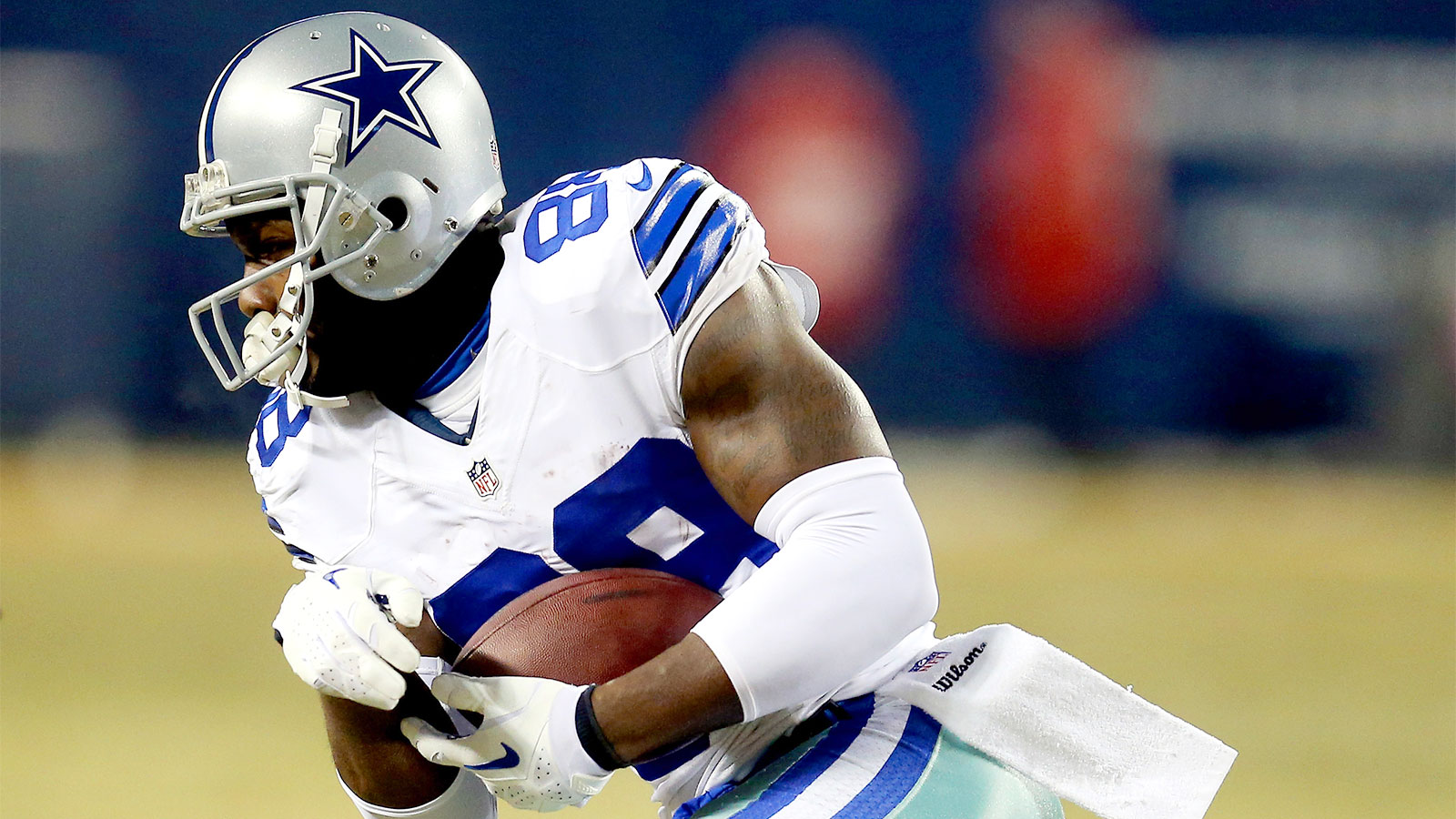 IRVING – Dallas Cowboys chief operating officer Stephen Jones has recently said it's "a real possibility" that the team could sign Dez Bryant to a long-term contract extension before the start of the season.
The Cowboys and Bryant's agent, Eugene Parker, have started negotiations.
But Jerry Jones was a little more cautious with his words when the subject was discussed during Tuesday's minicamp.
"I don't know that we have any issues relative to timing there, at all, with any of our contracts," the Cowboys owner and general manager said.
FOX SPORTS
DAILY
COWBOYS

EDITION
Bryant, who is in the final year of his rookie contract, is scheduled to make $1.78 million this season. After catching 93 passes for 1,233 yards and a career-high 13 touchdowns, Bryant earned his first trip to the Pro Bowl.
Does Jerry believe the 25-year-old has done enough in the previous four seasons on and off the field to warrant a new deal?
"Well, I don't want to get into off the field, at all," Jerry said. "But Dez, from the standpoint of his direct team activities, his preparation, his conditioning, he's in better shape than he's been. He needed to be in better shape as compared to the last several years. He certainly advanced from the standpoint of his route running, his awareness. All of that is a good thing.
"He needs to continue to work on his conditioning, so all of that is very good. But I'm not at liberty or wouldn't talk about anything off the field."
Bryant believes he's one of the NFL's top receivers. His numbers certainly back that up. But Bryant has been careful with his words, saying he'd prefer to leave those discussions up to Parker and the Cowboys.
"I feel like it goes for any player, if you put the work in, and if it's deserving, it is what it is," Bryant said. "I'm just going to sit back here and see what happens."
Follow Jon Machota on Twitter: @jonmachota