Jerry Jones, NFL respond to Mark Cuban's 'hoggy' NFL comments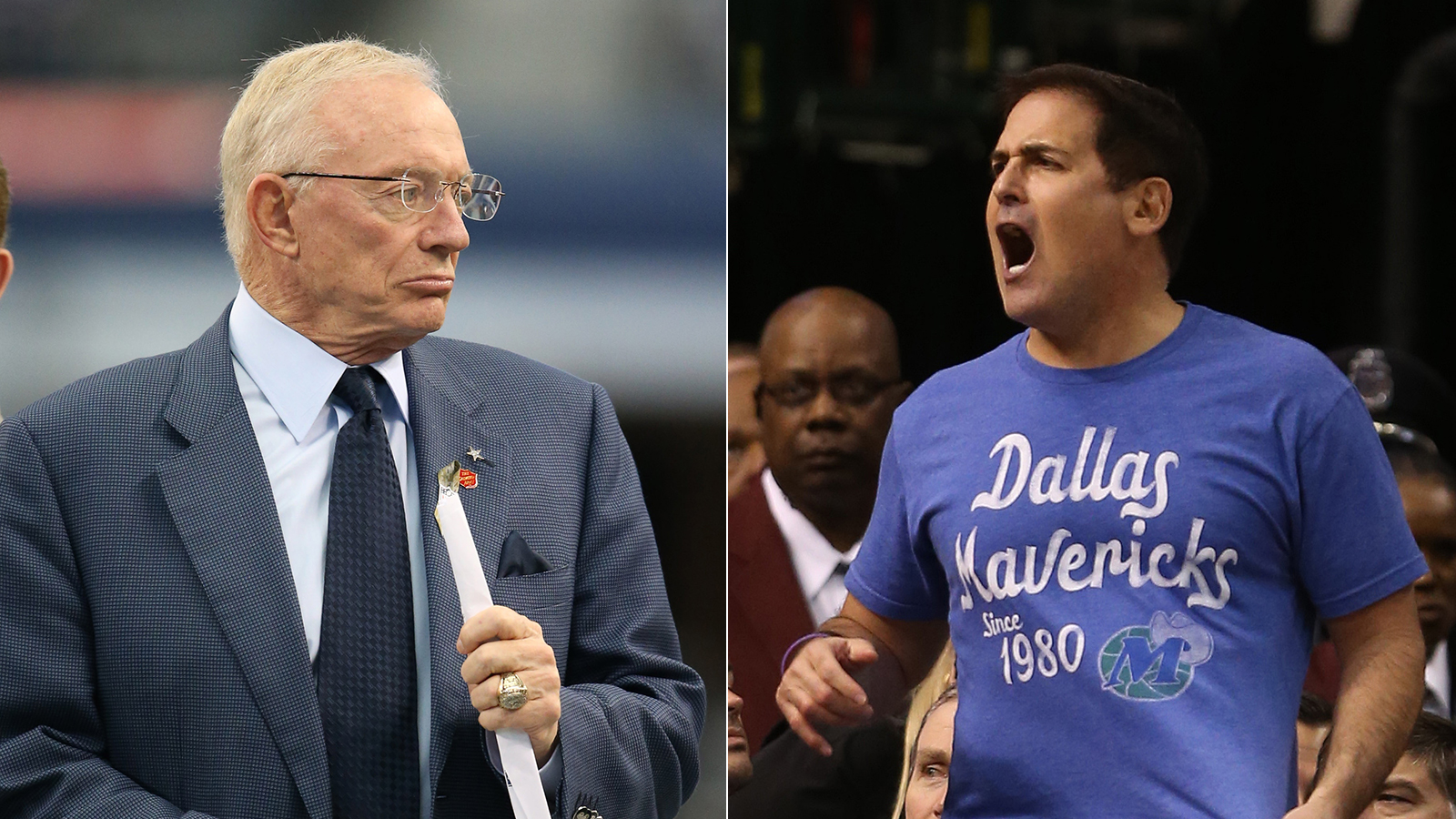 Mark Cuban and Jerry Jones are two of the biggest owners in sports. But despite sharing the same city, they don't see eye to eye on everything.
The face of the Dallas Mavericks had some controversial thoughts earlier this week on the future of the NFL and what he believes is an over-saturation in the TV market.
"I think the NFL is 10 years away from an implosion," he said. "I'm just telling you, pigs get fat, hogs get slaughtered. And they're getting hoggy. Just watch. Pigs get fat, hogs get slaughtered. When you try to take it too far, people turn the other way… When you've got a good thing and you get greedy, it always, always, always, always, always turns on you. That's rule No. 1 of business."
Dallas Cowboys owner Jerry Jones is not only a businessman, but a "Hog" himself.
"I respect Mark," Jones, an Arkansas alumnus, told the Dallas Morning News. "But with all due respect, I know more about pigs than Mark does. I was taught as a Razorback to be lean and mean, not a little fat pig."
However, Jones admits he worries about the consequences of too much television exposure.
CBS and the NFL Network will begin broadcasting Thursday night games this fall, and additional television coverage and playoff expansion has been discussed.
"I agree with [Cuban] and run scared," Jones said. "Any time you're having success, then it's a fool who's not aware that that could change. I'm proud of the success we're having and want to continue at the league and franchise level to improve and have a better product for our fans. If we can do that, then we can maintain our relevance."
NFL commissioner Roger Goodell also responded to Cuban's comments on Monday and doesn't seem concerned.
"Monday Night Football has been around since 1970," he said. "Sunday Night Football has been around since 2006 and so has Thursday Night Football. We've taken, I think in a very incremental and thoughtful approach, how we've taken more games to a national platform. That's been in a large part driven by our fans. The fans want those games.
"I think this is very thoughtful, strategic, and frankly, it's a response to the fans. That's what we're interested in. We're focusing our strategy and our fans and how we serve them better."
Follow Louis Ojeda Jr. on Twitter @LouisOjedaJr