Jerry Jones: Jon Bon Jovi would be 'outstanding' NFL owner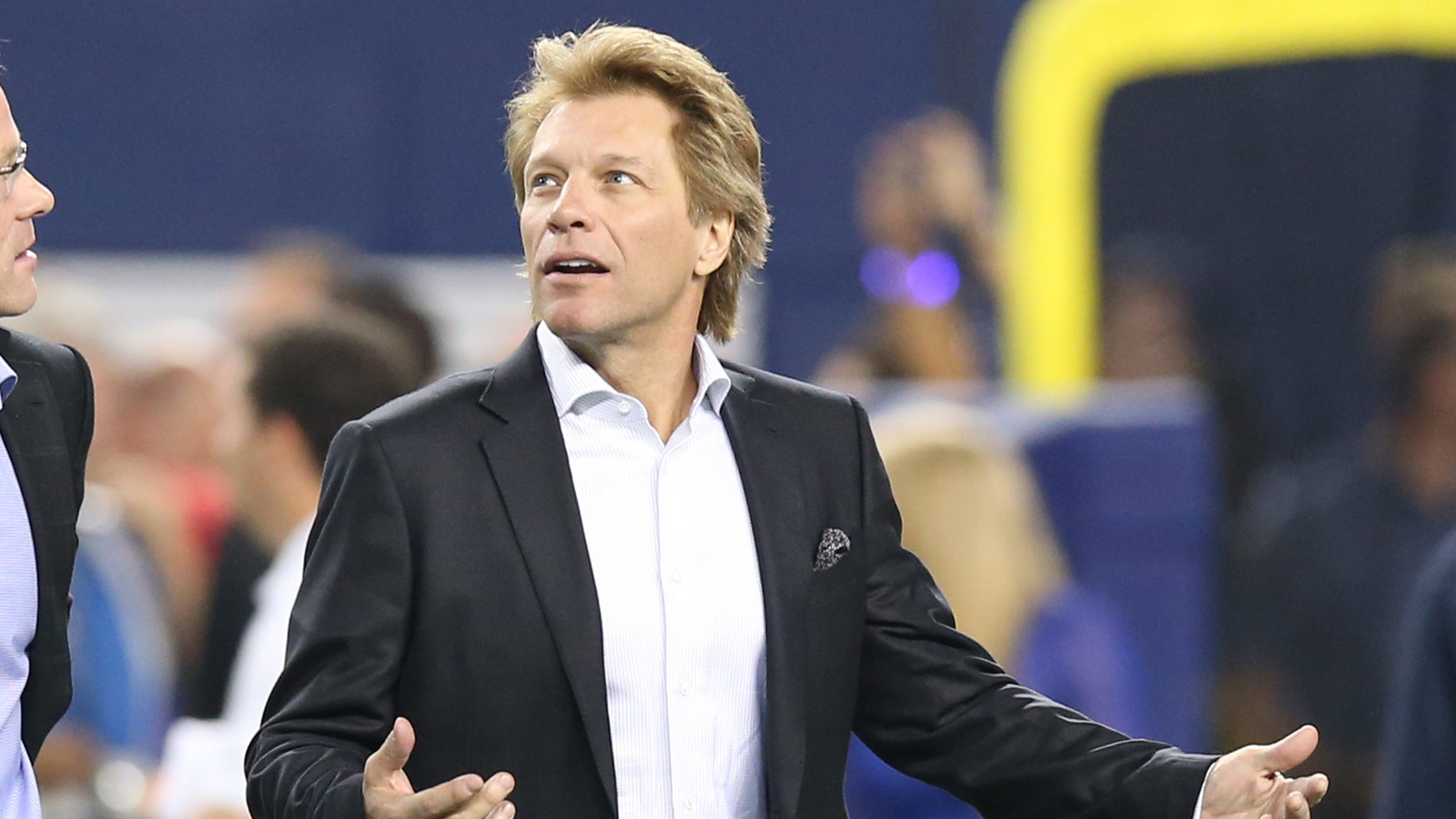 But it's not a legend of the game.
Jones says musician Jon Bon Jovi would be "outstanding" for the Buffalo Bills.
"I don't know of anyone that I have any more respect for as a father, or as a husband, or certainly as a potential business partner," Jones told reporters at the NFL owners meetings in Atlanta on Monday. "Jon Bon Jovi is first class."
Bon Jovi does have some experience in the business as the owner of the Arena Football League's Philadelphia Soul. He is also no stranger around the NFL, and had some interest in the Atlanta Falcons in 2011.
"He knows many of the owners, personally," Jones said. "All owners know of him. But he knows them personally. He's committed. He's very genuine. You talk about individuals and talk about their qualification — there hasn't been anybody more qualified to be involved in sports ownership, or certainly ownership in the NFL, than Jon Bon Jovi."
Bon Jovi has been the expected frontrunner for the Bills since former owner Ralph Wilson's death in March.
Like or hate what you see? Let me know on Twitter @LouisOjedaJr