Jerry Jones: Cowboys have 'an uphill battle this year'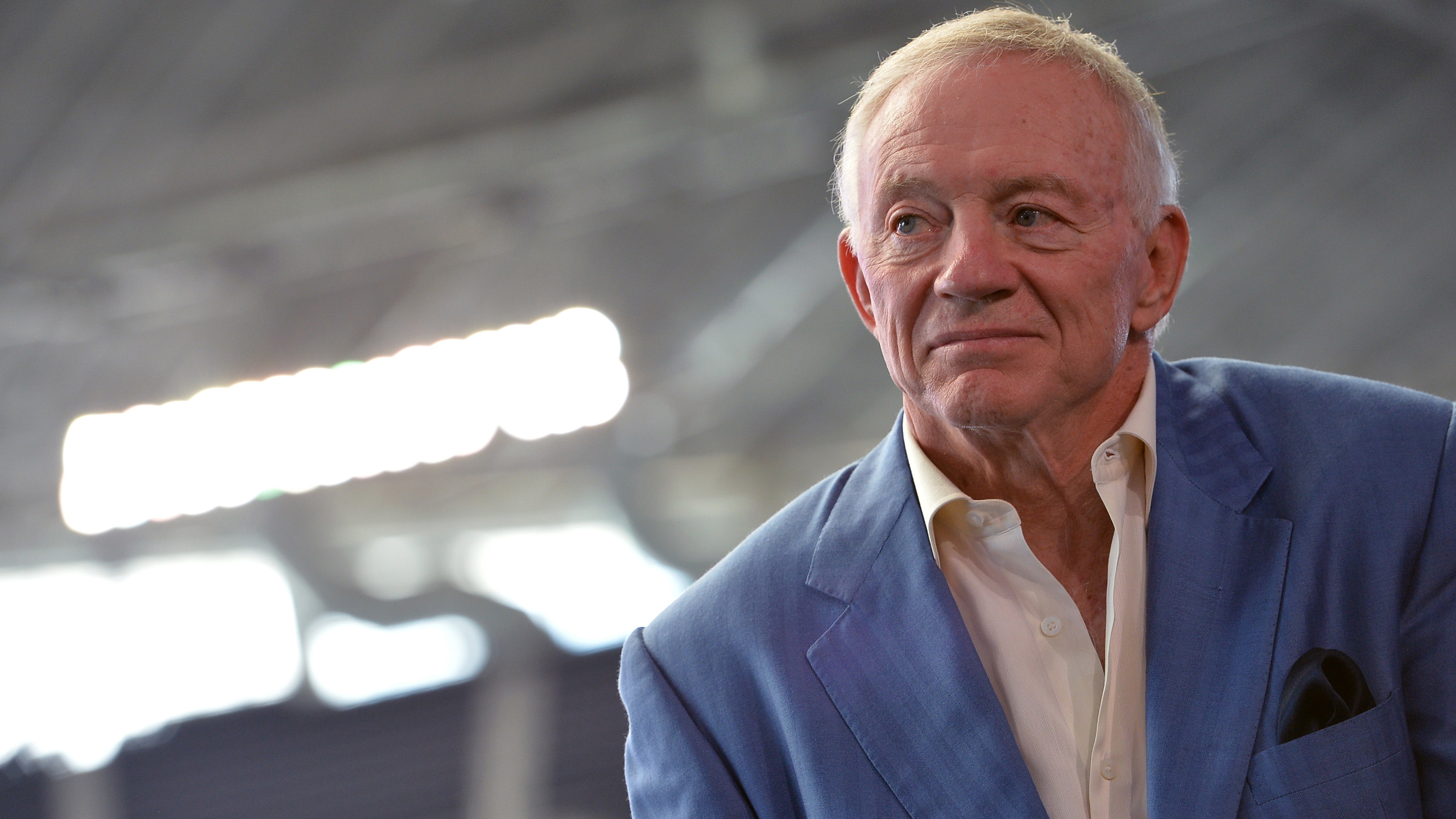 ARLINGTON, Texas — The eternal optimist wasn't guaranteeing Super Bowl titles during Wednesday's kickoff luncheon at AT&T Stadium.
No, Dallas Cowboys owner and general manager Jerry Jones was much more conservative during his seven minutes addressing the crowd, going as far as to say this year's team has their "backs up against the wall."
"You know that we have an uphill battle this year," Jones said, speaking to his team sitting alongside him on stage. "And we do have an uphill battle. But most of you had an uphill battle when you came to camp. Most of you did. And some of you have absolutely rose to the occasion. Some of you are taking the challenge on."
Jones understands how bad things could get.
He understands it's a bad sign when the league's worst defense loses Sean Lee, DeMarcus Ware and Jason Hatcher. It doesn't help that second-round pick DeMarcus Lawrence is out for an extended period of time and the defensive line continues to be a patchwork group in progress.
Combine that with a secondary that'll be without arguably its best player for the first four games and a group of linebackers that has yet to find its best three and you have far too many questions to make playoff predictions in August.
And that's without even getting into 34-year-old Tony Romo being limited during the off-season, training camp and preseason because of December back surgery.
Add it all up and even the usually positive Jones becomes cautious.