Jerry Jones: All thumbs are up for Tony Romo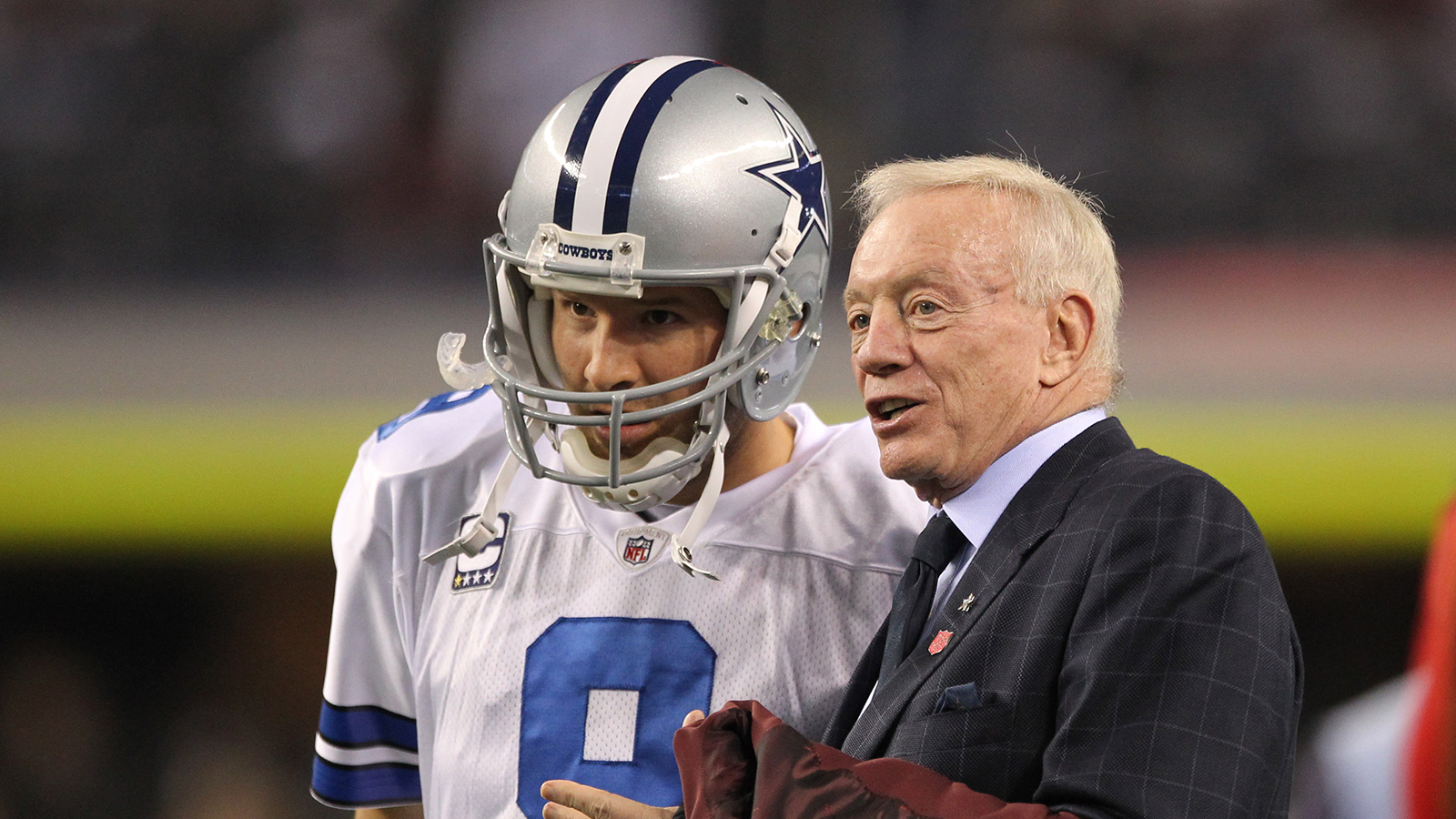 IRVING, Texas — Cowboys quarterback Tony Romo recently took his wife out to dinner, recently watched the NFL playoffs from a Dallas sports bar, and last night attended an SMU basketball game alongside Cowboys coach Jason Garrett and his wife Brill. Oh, and his rehabilitation from that December 27 back surgery is going well, too.
See! The stars are just like us!
According to multiple accounts, Romo is progressive in core-stabilization and core-strengthening exercises following the surgery, which ended his 2013 season after a dramatic game 15 win at Washington. Romo was unable to play in the final game of the year, a home loss to Philadelphia that left Dallas at 8–8 and out of the playoffs.
These exercises leave Romo a long way from returning to the weight room, the football field or to full contact, as the recovery time from the surgery is placed by the Cowboys at three to four months. The team continues to believe Romo will be ready for OTA's in the spring — which the quarterback missed last year following a previous back related procedure.
"All thumbs are up on Tony," Cowboys owner Jerry Jones recently said.