Jayhawks searching for hope in spring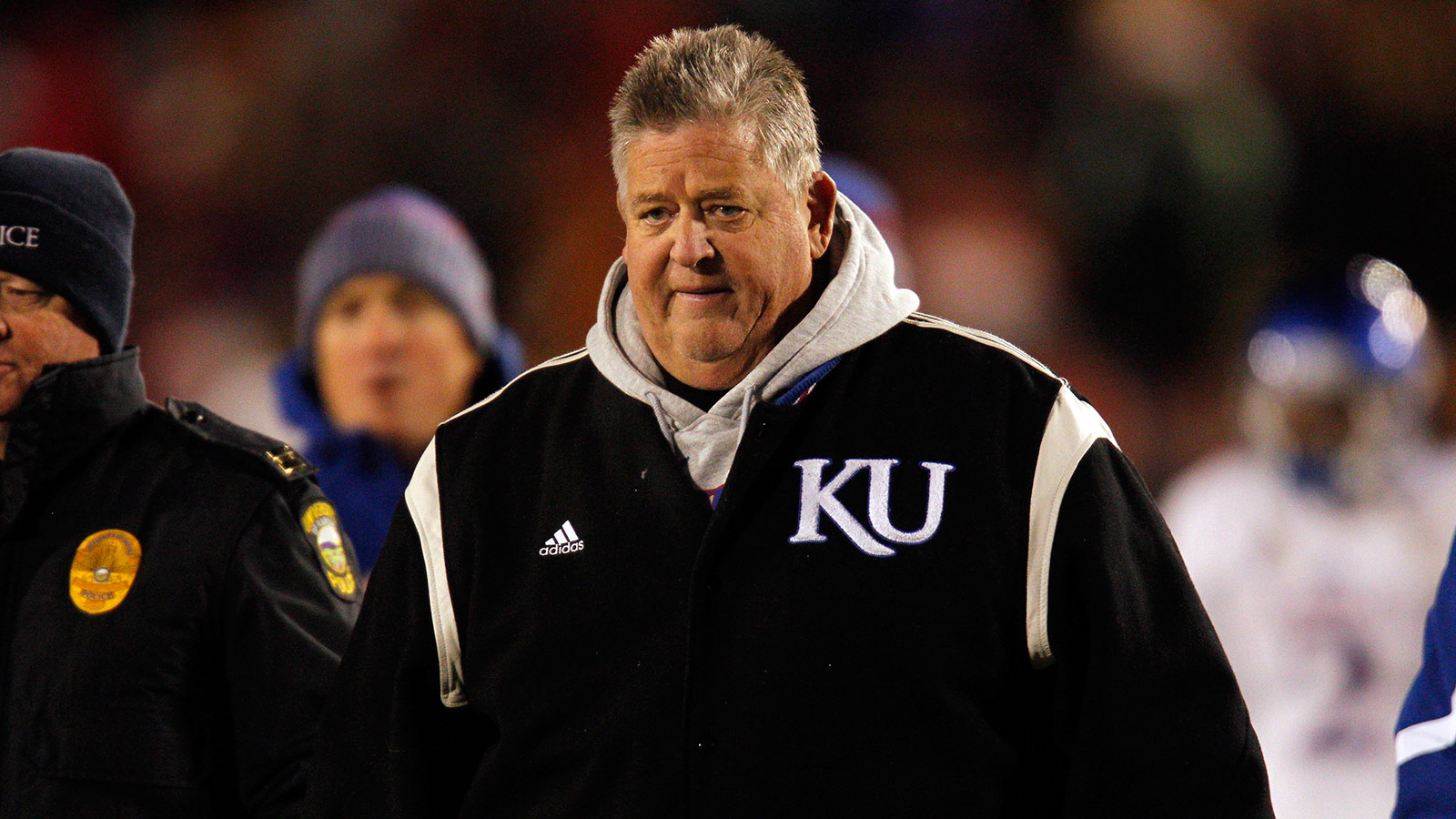 Kansas isn't in good shape. The Jayhawks have fallen behind in talent and their record shows. Kansas is just 2-33 in Big 12 play the last four seasons.
Does the road back begin this spring? Answering these questions in the coming weeks is a good place to start.
KANSAS JAYHAWKS
Record: 3-9 (1-8 Big 12)
Returning starters: Seven offense, nine defense
Spring game: April 12
Is there reason for hope? We're still waiting for the first real flash of good things to come under Charlie Weis in Lawrence. It's been a long time since Kansas has had much to get excited about outside of Phog Allen Fieldhouse. The Jayhawks rolled over West Virginia to snap a 27-game losing streak in Big 12 play, but undid a lot of that hope by getting smacked 34-0 the following week at Iowa State.
The Jayhawks have two major known entities in linebacker Ben Heeney and running back/receiver Tony Pierson, but last season made it clear that they're far from enough. KU needs to find more impact players on both sides of the ball, and the spring is a good time for discovery. Will we see some breakout performances this spring to cue up some excitement in the fall?
Weis better hope so. If KU finishes with 2-3 wins again this year, AD Sheahon Zenger may have no choice but to go coach shopping again.
Where will the offense go? Weis joked that he fired his offensive coordinator (aka Charlie Weis) this offseason, qne that's paid off for some coaches in the Big 12, most notably Oklahoma State's Mike Gundy. His Cowboys program kicked into high gear when he handed over playcalling duties to Dana Holgorsen, who was then a hot name as a playcaller from Houston back before the 2010 season.
Weis brought on John Reagan from Rice to run the offense, and his history with using running quarterbacks may favor Montell Cozart over Jake Heaps. Either way, with high-quality running backs, expect KU to stick to a run-heavy scheme. The tough task ahead of Reagan is improving a passing game that was easily the Big 12's worst in 2013.
Who's the quarterback? Charlie Weis' two highly recruited transfer QBs turned into busts and got benched in the middle of the season for more mobile options. Last year it was Heaps, from BYU, in favor of Cozart. In 2012, it was Dayne Crist from Notre Dame, in favor of freshman Michael Cummings.
Cozart finished well last season after taking over for Heaps, but the competition is wide open again this spring, and with a new OC overseeing practice, it's something of a clean slate for both passers. UCLA transfer T.J. Millweard is also in the mix. You better believe Weis is hoping this competition is over by the spring.
"There'll be some people that say, 'Well, I'll be surprised if it doesn't go deep into August.' That's never a good thing," Weis told reporters this week. "It's never a good thing if it goes deep into August, because it means you don't have one. Any time there's a quarterback competition that goes to the end — I had one, trust me — it means you don't have one."
Player to watch: Courtney Arnick, LB/DB
If you're looking for a possible breakout impact player, why not Arnick? Kansas' juco transfers made all the headlines last year, but Arnick was quietly one of the most promising young four-year players on the roster.
The 6-foot-2, 205-pound redshirt freshman took over a starting nickelback spot in the middle of the season and finished with 51 tackles, 3.5 tackles for loss and a forced fumble. DB Cassius Sendish was the only one of Weis' junior college signees to make a big impact in Year 1, and if this program is going to ultimately be rebuilt, young four-year players like Arnick will have to be the ones who see it through.