Jaguars founder excited to face former team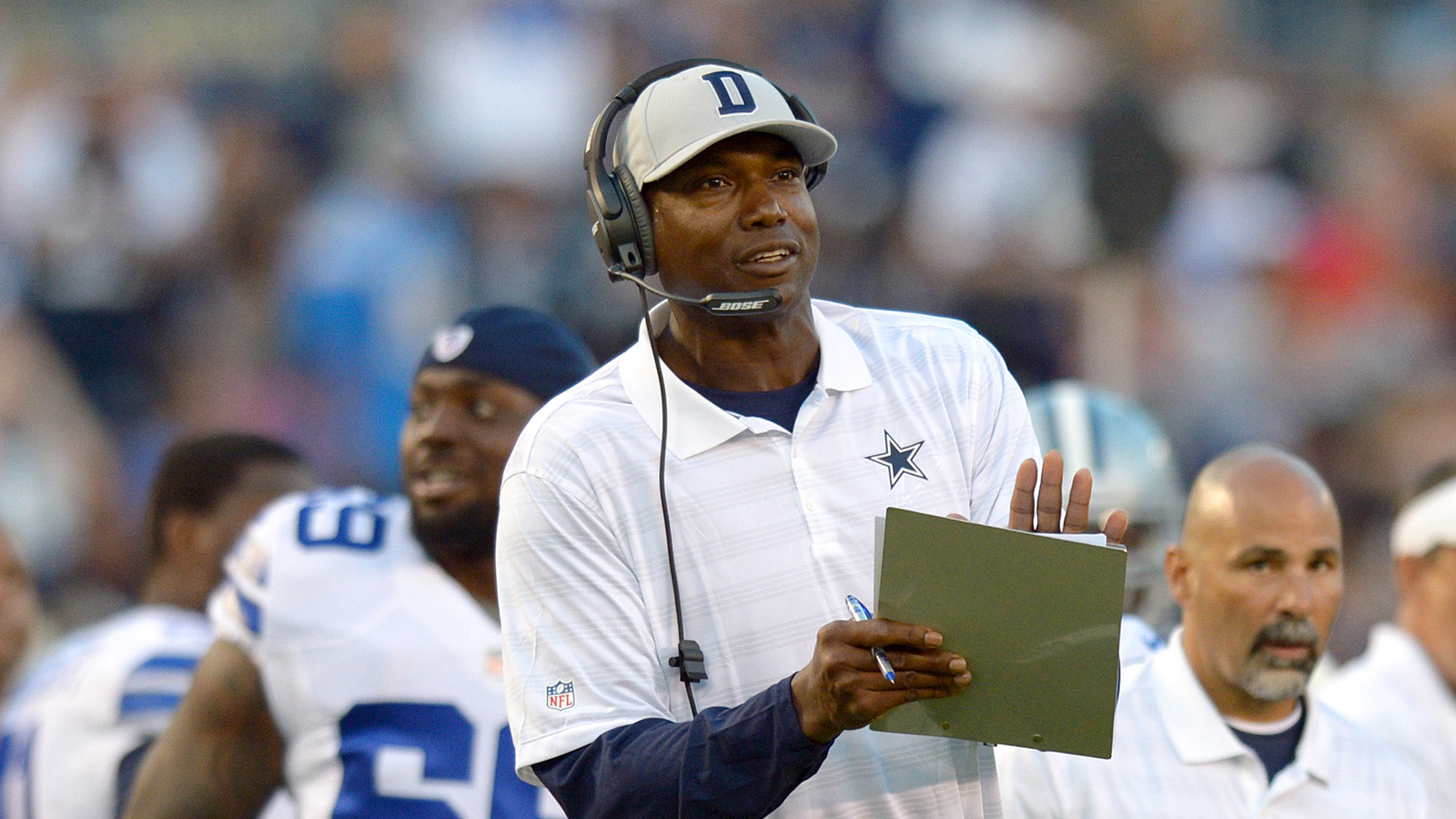 LONDON — Rick Blaine and Ilsa Lund may have had Paris in the legendary 1942 film Casablanca, but on Sunday, Cowboys assistant secondary coach Joe Baker and the Jacksonville Jaguars will have London instead.
Throughout the week, Baker has been getting his unit prepared, along with secondary coach Jerome Henderson, to face the team he once helped create.
In 1994, the Jacksonville Jaguars hired Baker as their manager of football operations and was involved in the talent acquisition and advisement of players. The very next year, Baker transitioned from the front office to the sidelines as head coach Tom Coughlin's assistant secondary coach in the team's inaugural season.
How does it feel to take on a team you helped build?
"You know what? It is weird," Baker said.
"Every time I see the Jaguars play, it's weird not being there because I feel like I was there from the very beginning. Got a lot of fond memories of that organization."
There were a lot of special moments Baker was a part of while in Jacksonville — from the drafting of bright stars like running back Fred Taylor to the acquisition of underestimated veterans in quarterback Mark Brunell and wide receiver Jimmy Smith to the unexpected 1996 AFC Championship Game berth. Baker took part in many events that helped shape team as a contender in their first decade.
FOX SPORTS
DAILY
COWBOYS

EDITION
The Princeton graduate hasn't been back to Jacksonville as often as he would like. After leaving in 1999 to join the University of Wisconsin Badgers for a year, Baker spent time with the New Orleans Saints, Green Bay, St. Louis, Denver, and Tampa Bay. During that span, his teams only stopped in Jacksonville once back in 2003.
Being on the outside, Baker has heard some good things about his first team.
"I understand they have done a lot of nice things with the stadium, and the city has really changed a lot since I've been there. So, unfortunately, it's a little unfamiliar to me now."
Heading into the 11th game in the International Series, does Baker want to go out and beat his old team?
"Absolutely! Absolutely. Yes."
MORE FROM FOX SPORTS SOUTHWEST:
– Ranking NFL quarterback salaries
– Best college football traditions