How good is Johnny Manziel? Just ask Hulk Hogan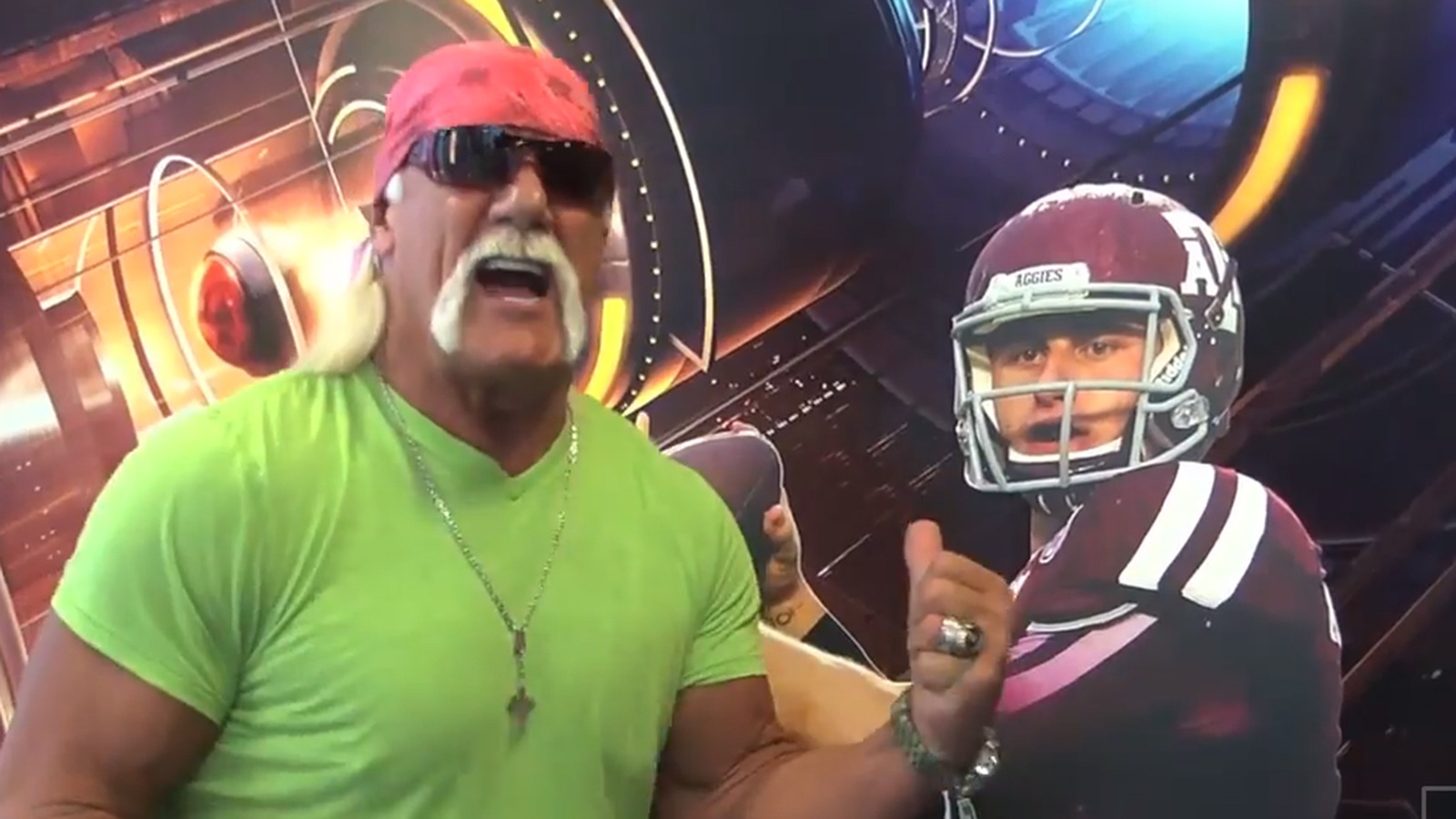 The Houston Texans might not be sold on Johnny Manziel with the first overall pick, but one thing is for certain, Hulk Hogan would draft him if he could.
Although, Hogan might be content enough with the cardboard cut-out of Manziel he is yelling at for 45 seconds in the clip from SportsNation last week.
Calling him the "next greatest" — after himself of course, the "greatest of all-time" in the totally real sport of WWE — Hogan goes into great detail about how "no one can tell except for Hulk Hogan" that he will be the good in the NFL.
That is if he can remember his name.
Johnny Mantell, right?
Don't worry Hulk, names similar to Manziel's must be difficult to pronounce, just ask John Travolta who flubbed singer Idina Menzel's name at the Oscars.
But for now, "brother" will do for Johnny Football's name to Hogan at least.