Ryan Fitzpatrick's son is really good at math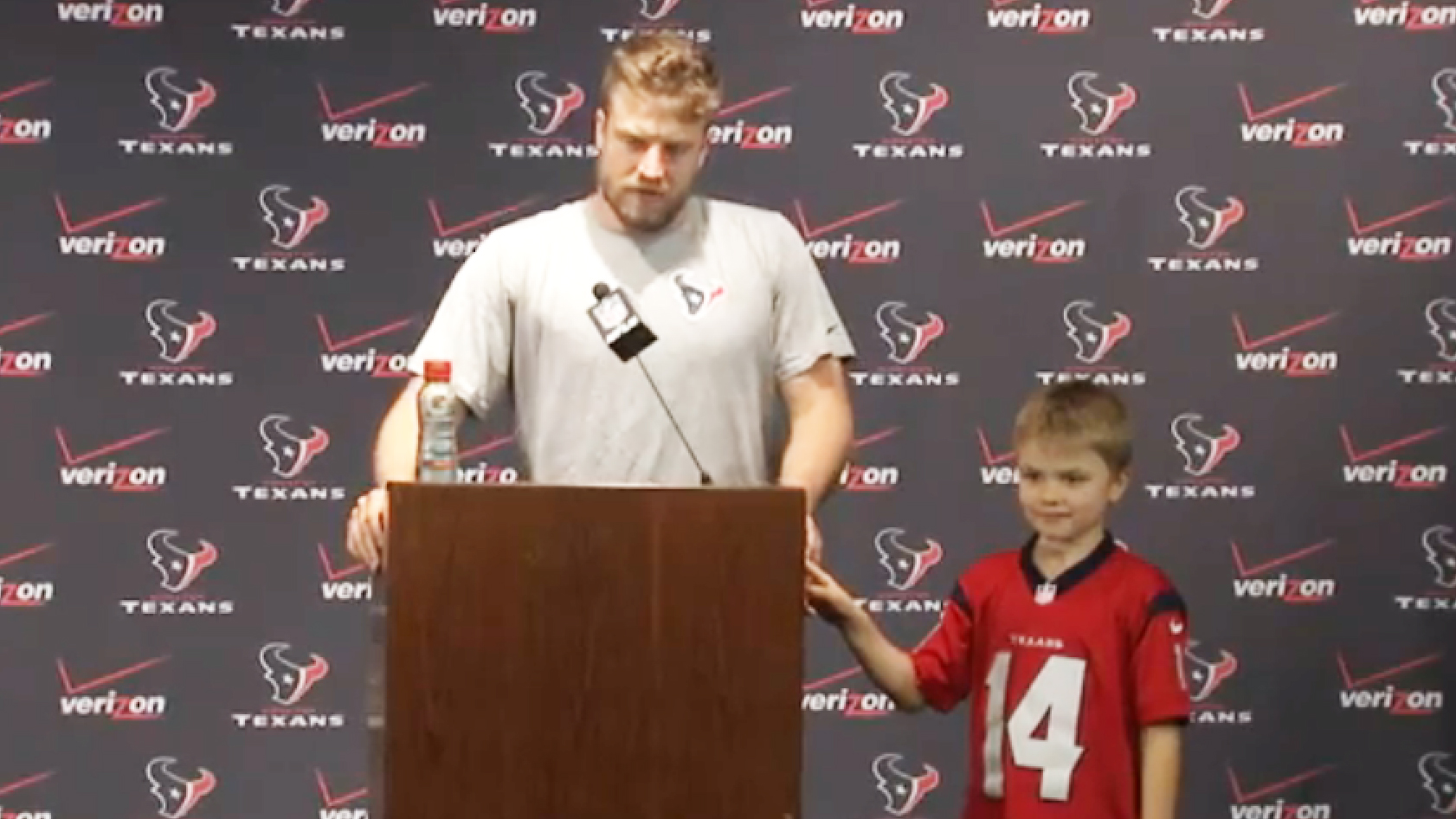 Texans quarterback Ryan Fitzpatrick had a good day Sunday. He threw for a franchise-record six touchdowns with 358 yards en route to leading the Texans over the Titans 45-21.
Unfortunately, another member of his family totally topped him.
During his postgame press conference, Fitzpatrick brought his sons Brady and Tate and their friend Dillion along with him. At the end, the proud dad decided to show off Brady's math skills. (You know, just for fun).
Without a calculator, Brady answered what's 93 multiplied by 97. Watch this. It's pretty impressive.
Perhaps this should not come as too big a surprise; after all, Fitzpatrick is a Harvard alum and turned in one of the highest Wonderlic scores ever recorded in NFL Draft Combine history (with reports ranging from 48 to a perfect 50).
Earlier in the year, the Texans played a fun game of "Are You Smarter Than Ryan Fitzpatrick." The short answer is no. And now, it looks like the rest of the Texans may not even be smarter than Ryan Fitzpatrick's son.
[Deadspin]
MORE FROM FOX SPORTS SOUTHWEST:
– Ranking NFL quarterback salaries
– Wake up! Athletes caught sleeping
– Best college football traditions