Watch speed painter complete impressive JJ Watt portrait in under 8 minutes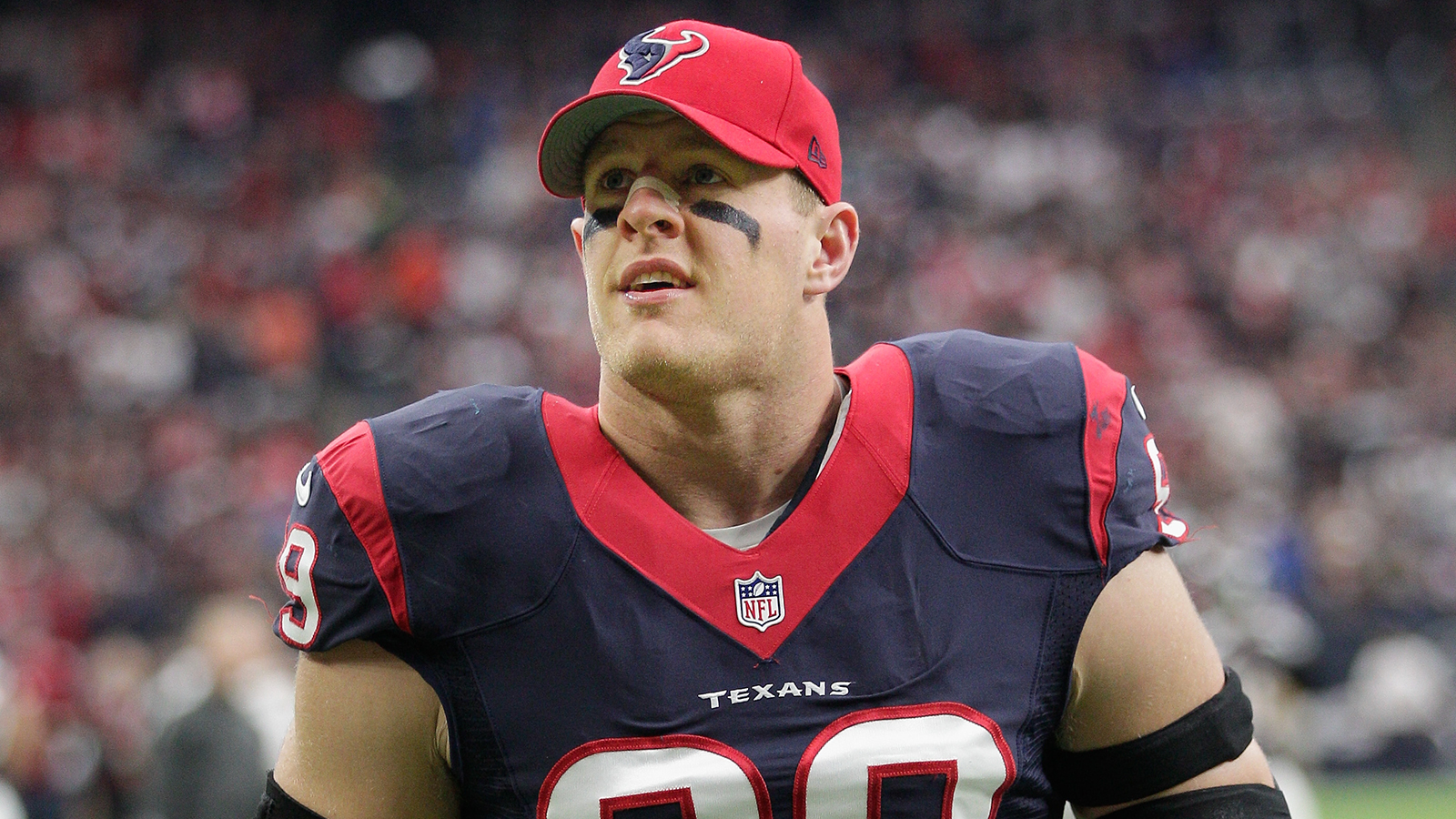 JJ Watt is a big sell in Houston.
One painter is turning that into money for a good cause.
Speed painter Dan Dunn performed Friday at the Neon City Lights Gala, supporting Houston Texans tight end Garrett Graham's Project 88 Foundation.
Dunn created two paintings for the event: one of JJ Watt and one of the Texans' logo.
He reportedly painted the Watt portrait in under eight minutes. Here is the video, hyperlapsed.
And here is the finished product from Dunn's Facebook page.
Dunn also painted the Texans' Bull which appears to be signed by numerous players.
This one was bought by owner Bob McNair's son and both paintings raised $20,000 for the charity, according to Dunn's post.
According to Deadspin, the auctioneer at the event tried to sell the painting to Texans cornerback Kareem Jackson without knowing who he was. He even promised that the winner of the auction would get to meet Watt…something Jackson gets to do every Sunday and occasionally Thursdays and Mondays. And every other day during practice.
But, JJ Watt isn't the only Houston start to get the speed-painting treatment. Dunn also painted Houston Rockets star James Harden during halftime at a game in 2013.
Follow me on Twitter: @sam_hyde
[Deadspin]
MORE FROM FOX SPORTS SOUTHWEST:
– Ranking NFL quarterback salaries
– Oldest player on every NBA team
– College football's highest paid coaches in 2014
– Highest paid player on every MLB roster