Hometown star Gallardo adjusting to life as a Ranger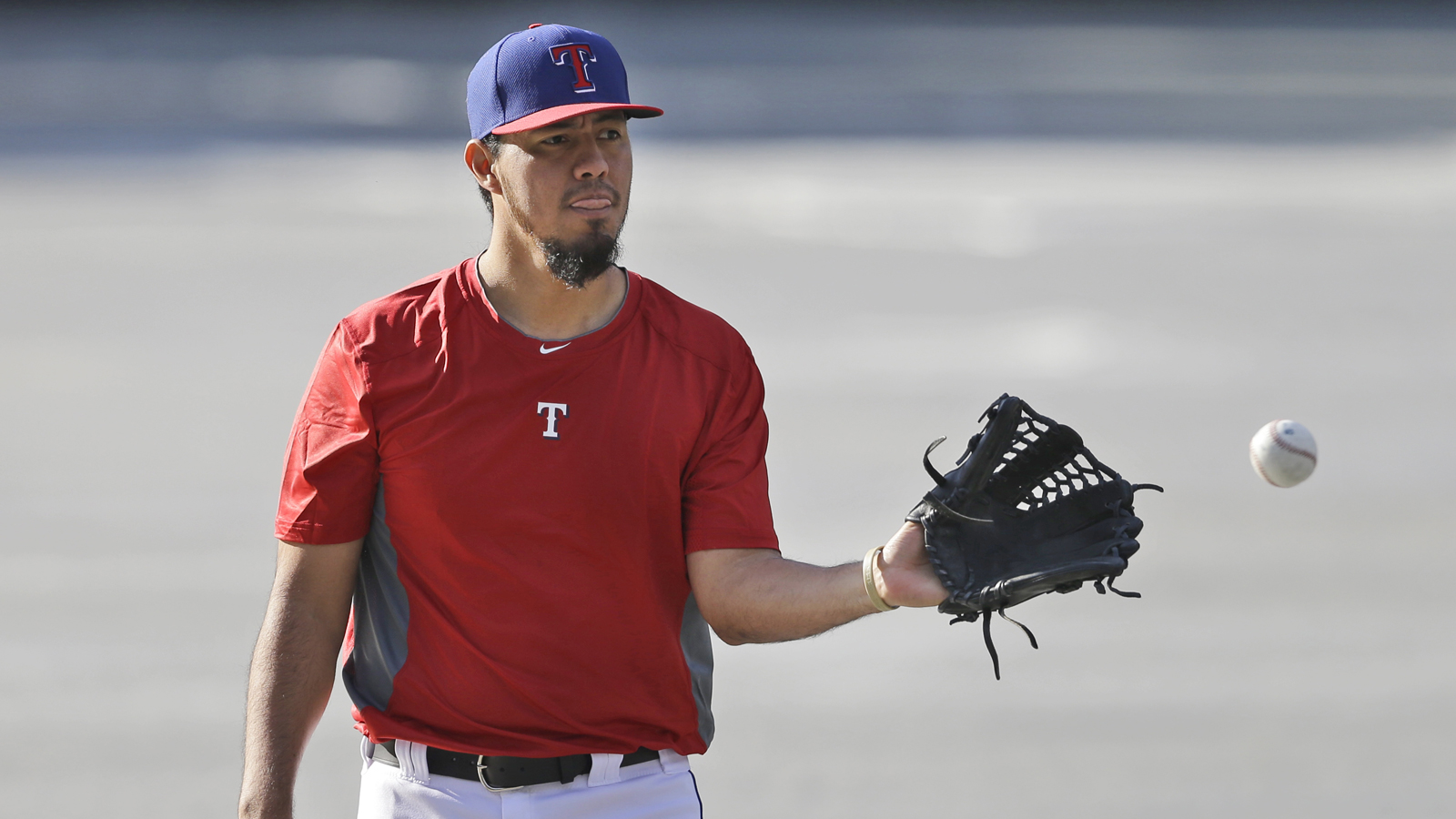 ARLINGTON, Texas — How good is new Texas Rangers pitcher Yovani Gallardo?
He said he can make the drive from his home in north Fort Worth to Globe Life Park in less than 30 minutes.
If he can have that kind of success on the mound for the Rangers then Monday's trade for the right-hander will pay huge dividends for Texas.
Gallardo, who was acquired for Luis Sardinas, Marcos Diplan and Corey Knebel, met with the media Wednesday and the realization that the former Fort Worth prep star will play for his hometown team this season is starting to sink in.
"It was a dream of course," the former standout at Fort Worth Trimble Tech said of playing in Arlington. "Having played baseball all my life, I always wanted to get to that goal that I had in mind. I didn't come to very many games as a kid, but I always watched on TV, that's for sure. But the times that I did show up, I wanted to see myself out in that outfield for batting practice and being in the situation that those guys were in that time of day."
Texas general manager Jon Daniels said the two teams talked about a potential trade at the winter meetings last month. Gallardo didn't hear his name linked with the Rangers until last weekend. He said he didn't get too excited about it because trade rumors are just that — rumors.
Now Gallardo has a happy family and relatives. His wife and two children live in the Metroplex during the season and now Gallardo can see them more. He said his father, brothers and uncles are also excited to see him pitch in Arlington.
So are the Rangers who realize what having a pitcher who's thrown at least 180 innings in each of the last six seasons means to the staff.
"What we look at is the 200 innings, we look at the quality, the competitiveness and quite frankly not only what it does for the development of our starting pitchers, it allows those guys to maybe get finished off at Triple A rather than forced into the big leagues right away," assistant general manager Thad Levine said. "It also takes a lot of pressure off our bullpen. For a guy who's going to be fighting the manager to go out there in the sixth and seventh innings … we've seen that over the years from some of those guys that work late in the game. It really takes so much pressure off the bullpen. Now all of a sudden you have one fewer arm out of the bullpen, one fewer arm that needs to get hot during a game. The benefit that pays out over the full season is dramatic."
Gallardo is in the final year of a contract that will pay him $13 million (with Milwaukee paying $4 million of that). He knows a lot of people would like the hometown player to stay in his hometown past the 2015 season but Gallardo isn't thinking that far ahead yet.
"Obviously that's something to think about, something that I'm open for, but the main thing right now is focus on this year and preparing for the season," he said. "If I do what I have to do, I think everything will fall into place the way it should."
MORE FROM FOX SPORTS SOUTHWEST:
– Highest paid coaches in college football
– Ranking NFL quarterback salaries
– Oldest player on every NBA team