Holland injury doesn't change Washington's outlook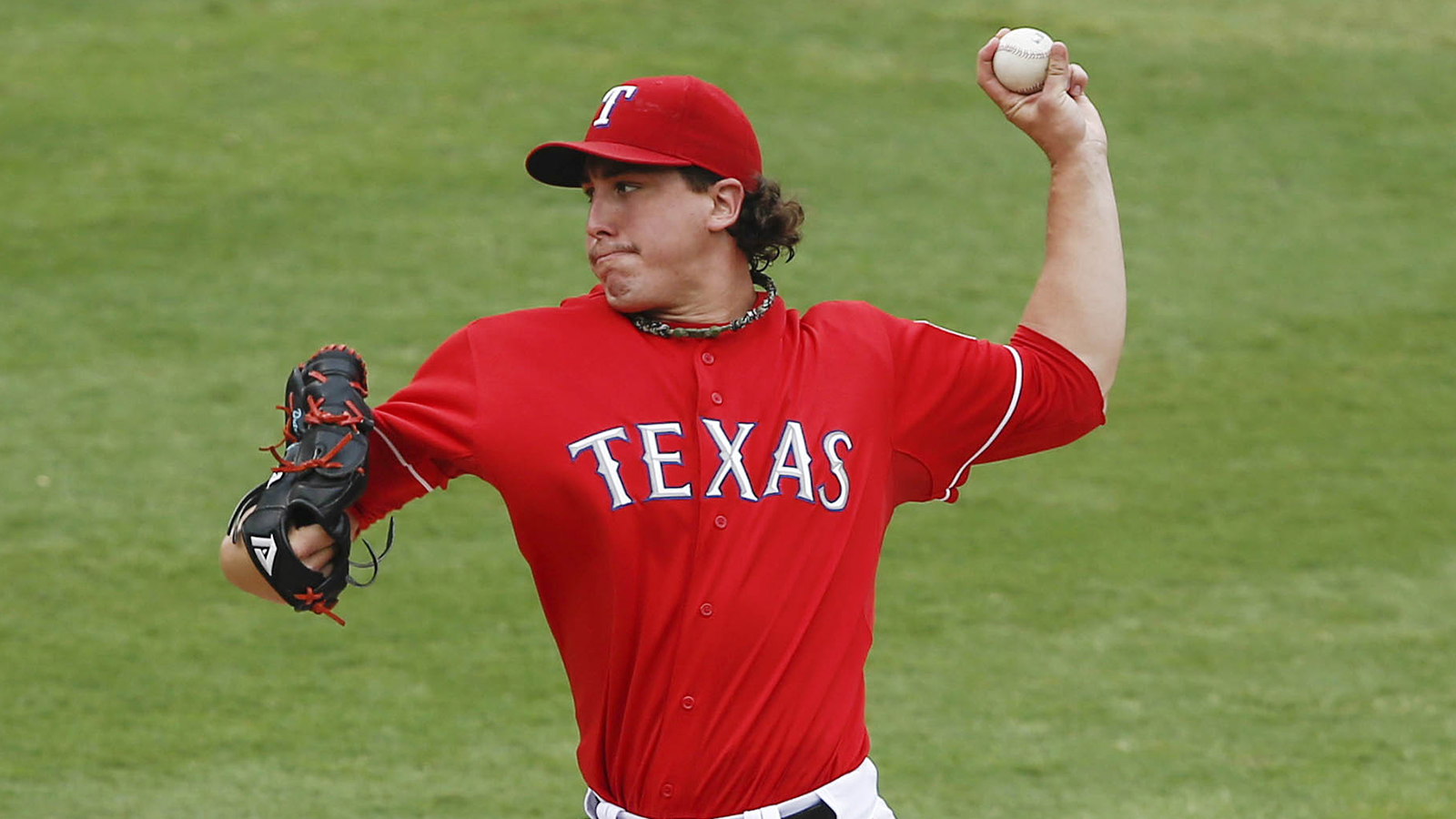 Texas Rangers pitchers and catchers report to Surprise, Ariz., in exactly one month and it looks like the players heading to Arizona will be the ones currently on the roster.
That suits manager Ron Washington just fine.
Despite the injury to starting left-hander Derek Holland last week, Washington is confident the Rangers have enough pitching depth to make up for the left knee injury which will likely cost Holland half the season.
"It impacts us tremendously losing a Holland," said Washington, who was part of the team caravan just south of Austin Thursday. "It doesn't impact us to the point where we don't think we can continue to meet what we expect to have happen. We expect to continue to win. We're just going to have to hold the ship for Holland until he comes back. It's a helluva ship when he comes back."
The list of internal candidates to replace Holland in the rotation is long and the chances of the team making another splash in free agency are slim. But there's also a risk of pulling someone from the bullpen like Robbie Ross or Tanner Scheppers because then the club will have to fill that void.
One player Washington doesn't have to worry about is lefty Neal Cotts. Cotts agreed to a one year, $2.2 million-deal Wednesday to avoid arbitration. Cotts, who posted a 1.11 ERA with the Rangers in 2013, is confident the Rangers have enough arms in the bullpen to fill the void if a reliever is needed to start.
"We've got guys down there," he said. "We've got (Jason) Frasor keeping everyone loose. If Robbie goes to the rotation, that will be a loss but we'll find a way. Our bullpen was a strength last year but you wouldn't have known that going into the season. We'll put all the right people in place."
While there are questions about the pitching, Washington has no concerns about the top of his batting order. One through five the Rangers are solid but Washington knows the bottom part of the order has to be able to produce.
"It's a matter of the non-essential pieces becoming essentials," he said. "The (Leonys) Martins, the (Jurickson) Profars, (Mitch) Moreland finding himself, (Geovany) Soto steps up, (J.P.) Arencibia does his thing. (Alex) Rios, (Adrian) Beltre, Prince (Fielder), (Shin-Soo) Choo, and Elvis (Andrus) they've got track records. We just need the other guys to perform to their capability and we'll be fine."