Hill era begins for Aggies Thursday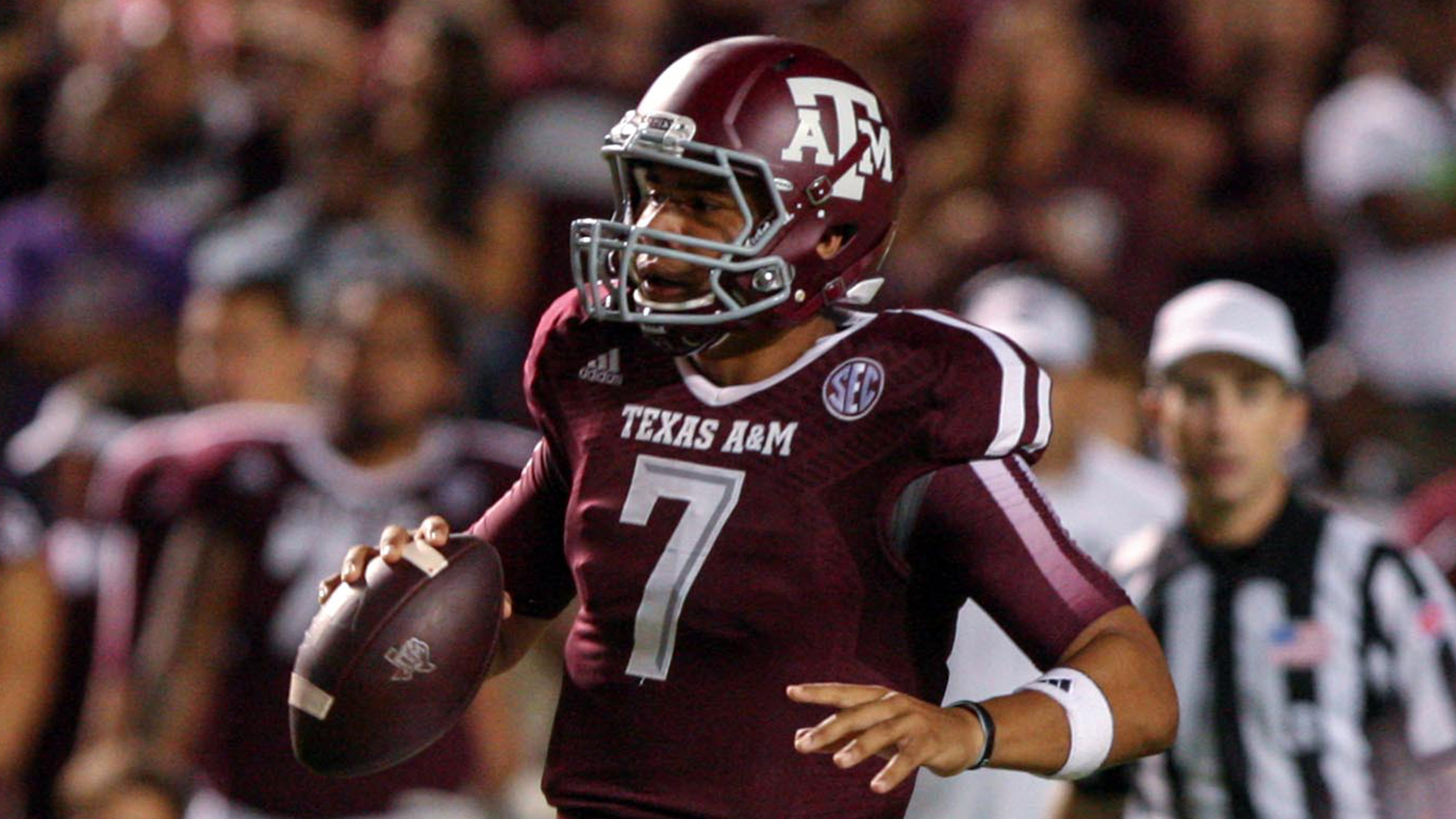 The first-ever meeting between Texas A&M and South Carolina will also be the first SEC game for the Aggies in the post Johnny Manziel era.
That's not lost on veteran South Carolina head coach Steve Spurrier.
"I imagine every defensive coordinator didn't particularly want to play against Johnny Football," Spurrier said in the SEC teleconference Wednesday. "They may be a little more disciplined. Their quarterback may not run all over the place every play."
The quarterback Spurrier was referring to is Kenny Hill, who beat true freshman Kyle Allen for the right to be the man to replace Manziel. Hill, a standout at Southlake Carroll who played in four games last season, will make his first college start against the ninth-ranked Gamecocks.
And while Hill, a true sophomore, doesn't have the flashy nickname or the resume of Manziel, the No. 21-ranked Aggies are confident he can handle the offense.
"You've seen (Hill) play already," offensive coordinator and quarterbacks coach Jake Spavital said. "He's been in four games and has that game experience. The experience of being here and watching how we do offensively and seeing Johnny play has helped him. He's seen more than (backup) Kyle (Allen) has right now and that was important. He's our guy and we're putting all our eggs in that basket."
Hill and the Aggies certainly will be under the microscope as Thursday's game is the unofficial start to the college football season and plenty of eyes will be watching the debut of the new SEC Network.
Texas A&M head coach Kevin Sumlin is ready to get the season going.
"I like the way we've prepared," Sumlin said. "It's a real privilege and honor to be the first game really of major college football and to open the SEC Network. Our fans are excited. Our team's excited. It's going to be a great atmosphere to play in."
Hill won't be the only Aggie getting adjusted to a new atmosphere in his first start. Texas A&M has three freshmen on their two deep offensively and a whopping 10 on a defense that was one of the worst statistically the country in 2013. Nine of those 10 on defense are true freshmen and two are listed as starters.
"A bunch of the freshmen are going to play," defensive coordinator Mark Snyder said. "We're looking at probably seven guys that have a chance to see the field on this side of the ball, true freshmen. We'll try to do our best as we sub and get them in that they're in next to an older guy, a bit like we did with Julien (Obioha) and De'Vante (Harris) two years ago. These guys won't go in unless an older guy is beside them. We didn't have that luxury last year."
New faces. Old faces. It won't matter Thursday night because the Aggies will finally have an idea of what kind of team they have for 2014 as they play their third season in the SEC.
"You really don't know what you have," Sumlin said. "Until you play somebody else you really don't have a feel for who you really are. As a coach there is some anxiety, particularly for us this year playing on the road, playing a conference game on national TV for everyone to see. You've got to be in midseason form right away. That's the anxious part of it as a coach but it's also the best part of it."