Harrison hopes Saturday start ended the rehab road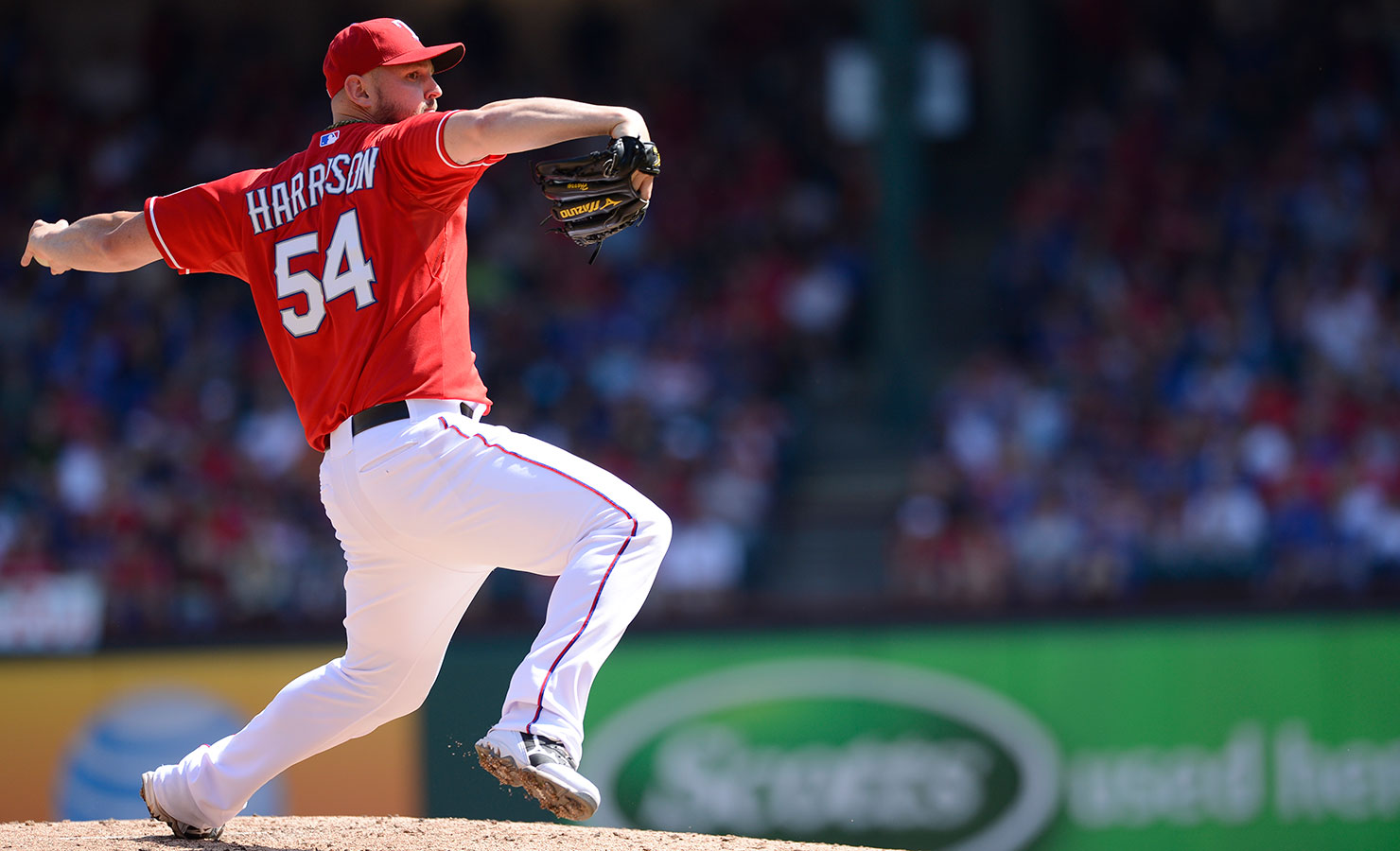 ARLINGTON, Texas – Matt Harrison is going on the road with the Texas Ranger when they begin a series in Oakland Monday.
Whether or not Harrison pitches on the trip remains to be seen though, as he's slated to throw a bullpen with the club making a decision on his next start following that session.
General manager Jon Daniels said Friday that Harrison would likely need two more starts before getting activated from the disabled list. His start for Frisco Saturday night may have changed those plans as Harrison pitched eight shutout innings, allowing three hits and throwing just 86 pitches.
He thinks he's ready to return to the rotation. Now it's up to the Rangers to decide as he could still come back from Oakland and make another rehab start.
"I felt like myself again yesterday and we'll just see what happens from there," Harrison said. "I've definitely lobbied (to return). I've been lobbying for a while. They want me to go on the road trip, see how I recover and my next bullpen and see how it goes from there."
Harrison was pleased with every aspect of his game Saturday. He surpassed the goal of six and went deeper in a game than he has since the 2012 season. Harrison also wondered whether his velocity would come all the way back following his two back surgeries last season. He was in the low 90s consistently Saturday and touched 94 mph.
Another solid sign was that he got stronger as the game went on.
"Once I got to the fourth innings that's when I hit another gear," he said. "I allowed one baserunner after that. I stayed on the attack and the velocity was up to 94. It's definitely something I haven't felt in a long time. I was happy to be out there and work things out."