Harris Would Like to Remain a Maverick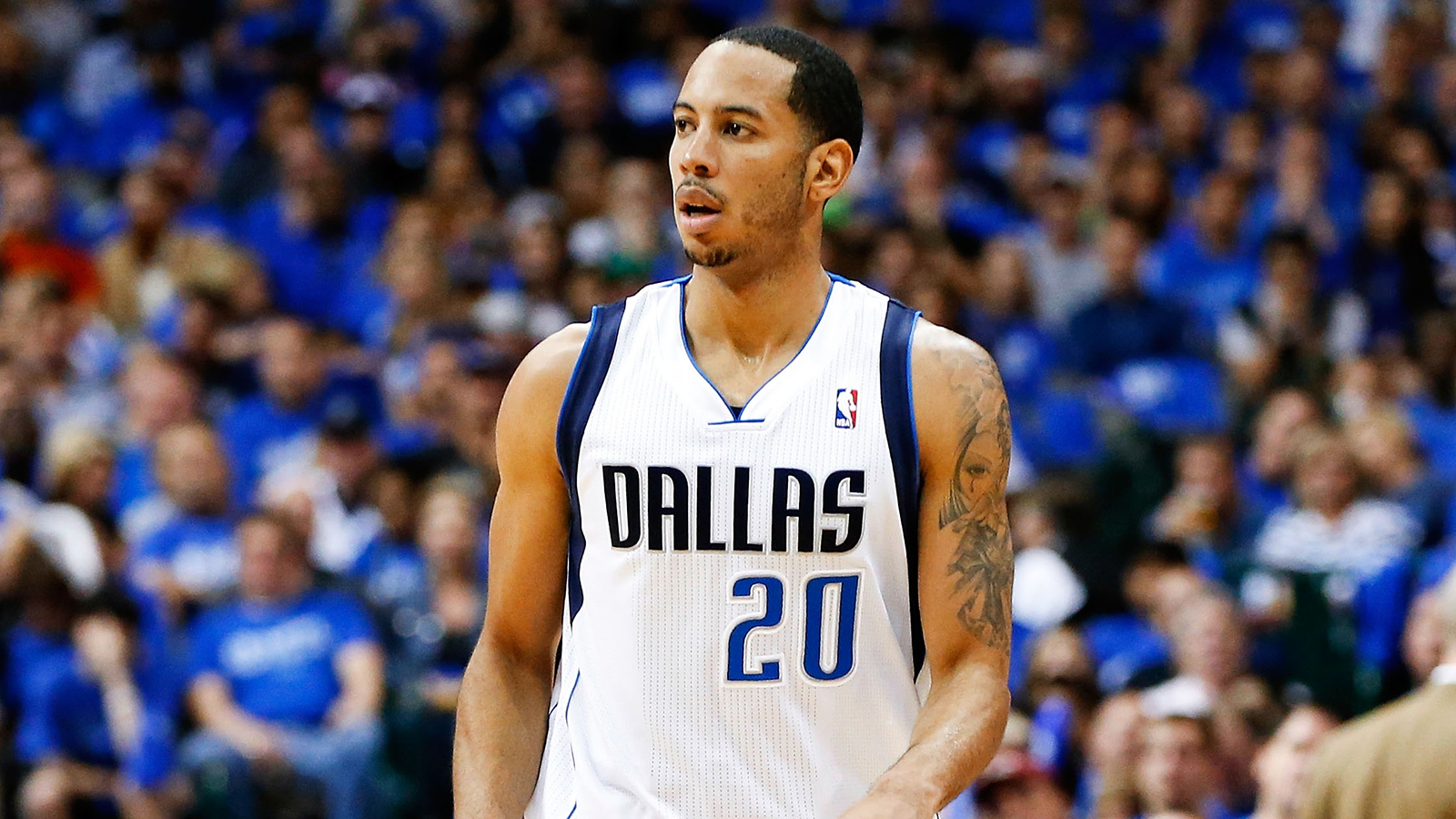 FRISCO, Texas—Devin Harris admits he hasn't had much time to think about where he could end up once NBA free agency begins in early July. Last season, the veteran point guard who was excellent off the bench for the Dallas Mavericks and if he has his way he would definitely like to remain in Big D in the foreseeable future.
"This is where I want to be. If it works out, it's obviously what I want to do," Harris said on Friday.
Harris was at Dr Pepper Ballpark in Frisco on Friday morning for a practice session in advance of Saturday's Dirk Nowitzki 2014 Heroes Celebrity Baseball Game after the 31-year-old veteran who averaged 7.9 points and 4.5 assists off the bench for the Mavs in 40 regular-season games had just returned from vacation which took him to several exotic locales.
"I went to Italy for a little while. Went to Costa Rica for a couple of days surfing," Harris said.
He especially enjoyed his time in Central America, specifically his time in the water.
"It's fun. The water's great over there," Harris said of his time surfing in Costa Rica.
Of course, the biggest question surrounding this ex-Wisconsin Badger who signed a one-year deal last summer to return to Dallas is whether or not his time as a Maverick will come to an end or if he will be extended a new contract, which would allow him to remain under the tutelage of Rick Carlisle.
When asked what stipulations he would have to see in any proposed new deal whether it's with Dallas or another member of the Association, Harris said those things are years and stability, an understandable response from a guy who has already changed teams four times since making his NBA debut in 2004.
As one of the Mavs' key bench guys from last season's team that took the eventual league champion San Antonio Spurs to a full seven games in their first-round Western Conference playoff series, he is not the only member of the Mavericks whose future with the club is uncertain heading into the start of free agency in early July.
But as was stated earlier, this is a situation Harris has been in before, so he's not exactly worried about how things play out, at least not yet.
"From year-to-year, we've got a lot of turnover. There's a lot of transition in guys who don't know if they're going to be back. So it's hard to tell," he said.
In fact, he admitted that since he literally just returned from his vacation, he hadn't really had any time to ponder where he might end up, whether that might be heading to play to the Chicago Bulls, an Eastern Conference team who reportedly expressed interest in signing him in May, if he remains a Maverick or heads elsewhere.
"I haven't. Really I just kind of wanted to get away from it and not think about it. Obviously, coming into the next couple of weeks I'm going to have to start thinking about it by talking to my family, but right now just want to enjoy the game and just come out and kind of relax," Harris said.
And had he been healthy at this time a year ago, it's very likely he wouldn't be in his current situation. That's because Harris was offered a multi-year contract at first by the Mavs. But once he took a physical, it was determined that he would need toe surgery during the offseason, so that original deal was rescinded.
Harris ended up taking a one-year deal for the league minimum, a contract that clearly worked out well not just for the Mavericks, who got a great bargain for a guy who was a strong contributor to one of the best second units in the NBA.
Devin also got to prove that there were no ill effects from his surgery last offseason and his performance off the pine in both the regular season and the playoffs, when he averaged 11.4 points and 3.9 assists against the Spurs, definitely help his chances of getting a longer-term deal this time around.
It also helps his case that he's completely healthy this offseason, something he hasn't been able to say for the past several years.
"(It makes a) big difference, this is the first offseason I've gone in completely healthy, nothing wrong the past three or four years," Harris said.