Gregg Popovich: Reality TV Star?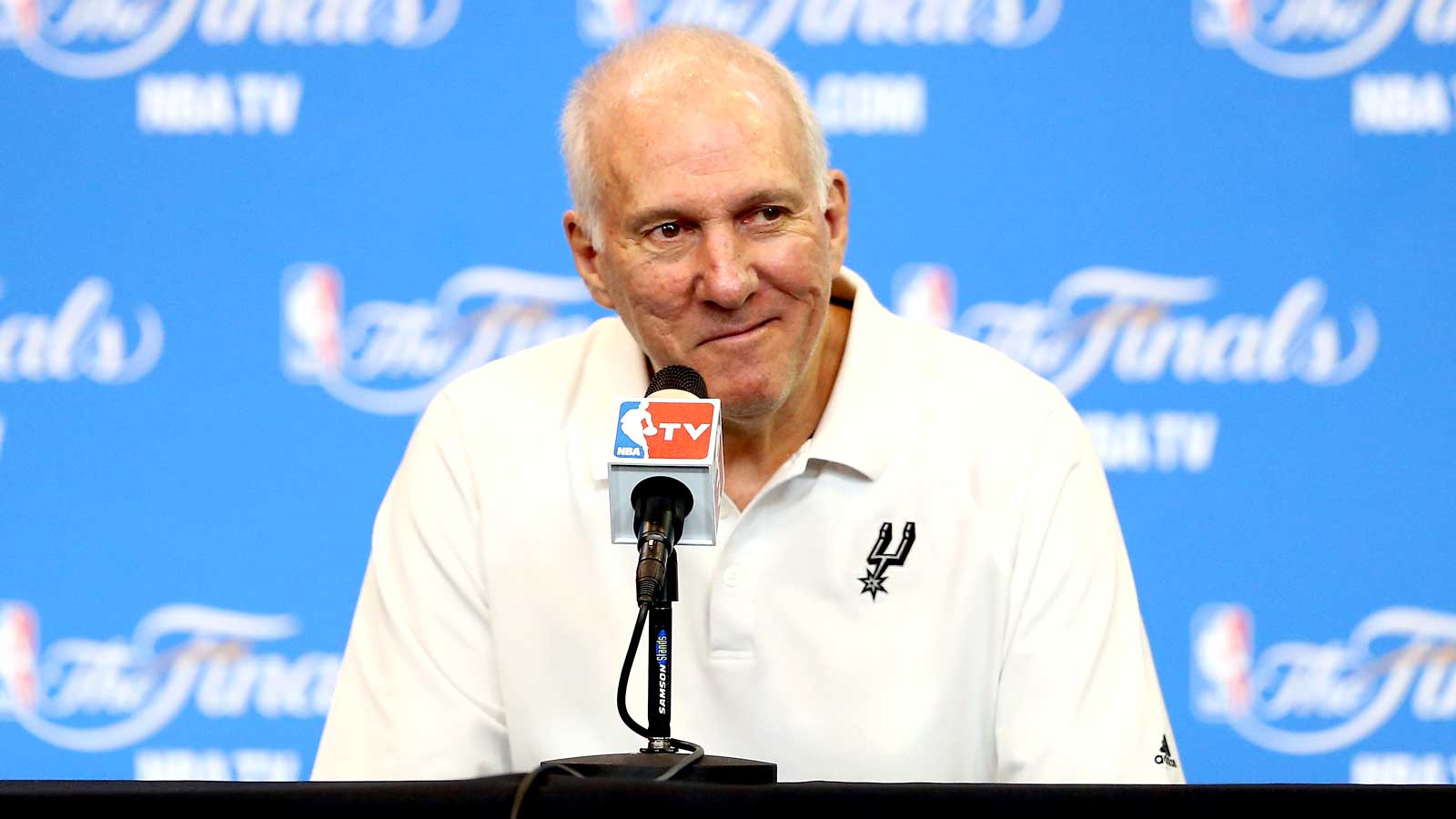 Admit it. There's a part of you that tunes into Spurs games just to watch the Gregg Popovich interviews.
Pop doesn't take it easy on any reporters, especially during a national-televised game.
His interviews are now so infamous, that Inside the NBA host Ernie Johnson thinks the Spurs head coach needs his own reality show.
"It's like its own reality series," Johnson told Rolling Stone. "But the episodes don't last a half-an-hour: they last 28 seconds. How brief will he be? You look at the scoreboard and go, 'Gee, San Antonio's down 12, here comes Pop, I can't wait for this interview.' And a lot of that comes from the fact that he's one of the most successful coaches anywhere and people tend to know this sense of humor. I always enjoy those. Especially if the game is going tough for San Antonio and I'm sitting there on the other end saying, 'I want to see how David Aldridge navigates this one, I want to see how Craig Sager navigates this one.' It could be its own show."
I agree with EJ. I would love for Pop to have his own show. Not so much to see what goes one in his life (though that would totally be fascinating), but wouldn't you want to watch him react with the camera crew constantly following him around all the time?
(H/T For The Win)
MORE FROM FOX SPORTS SOUTHWEST:
– Ranking NFL quarterback salaries
– Best college football traditions