Grading the Thunder's first half of the season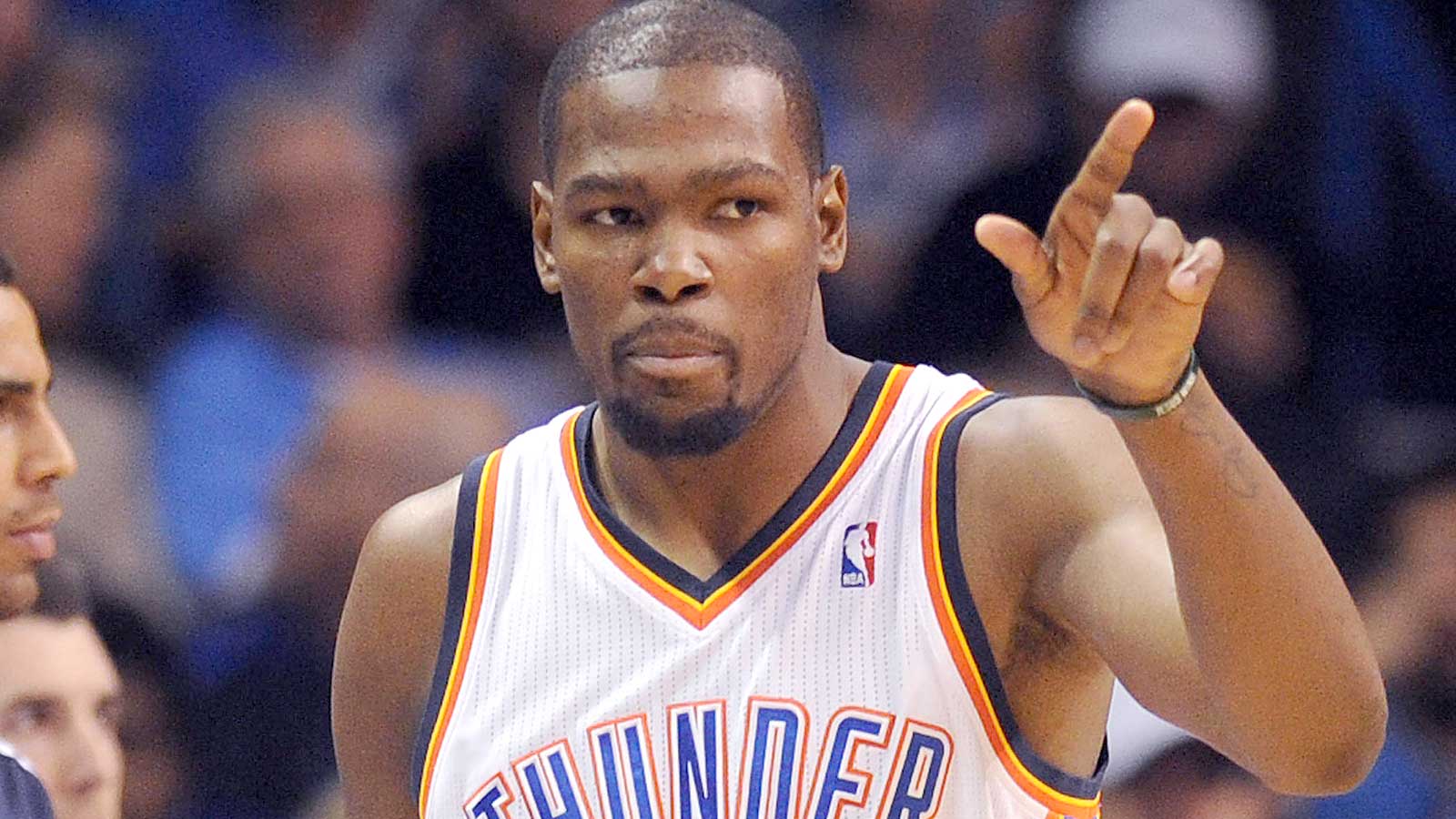 Hard to complain about much of anything the Thunder have done this season as we heading into the All-Star break.
They have the best record in the Western Conference, four games clear of the Spurs. Kevin Durant has had his best season as a pro. Jeremy Lamb, Derek Fisher and Serge Ibaka have all impressed.
The only thing we don't know about is Russell Westbrook. Westbrook gets an incomplete so far.
Here are a few more grades for the Thunder who will get back to the court on Thursday at home against the Miami Heat.
Coaching: A
For the first time since the Thunder drafted James Harden, Scott Brooks hasn't had a sure thing off the bench.
Even with a healthy Russell Westbrook, Reggie Jackson wasn't necessarily cemented in as the sixth man. Jackson impressed in December with Westbrook in the lineup and will likely return to the role when Westbrook comes back. However, Brooks deserves credit for managing the situation well. Not only has he used Jackson, but Lamb has been a bright spot and Fisher is playing the best he's played in his time with the Thunder.
Meanwhile, Brooks also has had something to do with the ascension of Ibaka, who has improved his offensive game, but where Brooks has really proved himself is in his ability to not be rigid. He's moved Kendrick Perkins around and has worked in everyone from Andre Roberson to Perry Jones.
Kevin Durant: A
Aside from the scorching numbers Durant seemingly puts up each night (he has eight games of 40 ), he carried the Thunder through a difficult January and into February.
Durant leads the league in minutes played but he has yet to look tired. He has more pressure than any other superstar in the league. It hasn't seemed to affect him as he went 12 games in a row scoring more than 30 points.
Oh, and the numbers? Durant has set career highs in points (31.5), assists (5.5) and rebounds (7.8) all while shooting 52 percent from the field.
The result has Durant as the runaway favorite as MVP. Now we get to see if the pressure of having never won a title, or an MVP, gets to Durant.
Russell Westbrook: Incomplete
Westbrook has played 21 games and when he's played, he's been fabulous. The last game before his surgery, Westbrook had a triple-double in a win over the Knicks. He's set career highs in points (21.3), assists (7.0) and rebounds (6.0).
The question is whether Westbrook will be able to get through the rest of the season. He's due back after the All-Star break, maybe as soon as the first game against Miami.
Westbrook has been courtside and seen Durant's season. And now we get to see how well he fits back into the lineup. Certainly there will be less shots to go around, but will Westbrook's return limit Durant?
The Thunder have the best record in the Western Conference
Bench: B+
Starting with Reggie Jackson, who has been better and more consistent off the bench than as a starter, it's pretty clear the bench play has been better than expected.
Fisher is shooting it well and Lamb has become someone to count on for scoring. Perry Jones has started as has Andre Roberson. Nick Collison has been his usual self. The only bench player we haven't seen regularly is Hasheem Thabeet. Everyone else has played, including Steven Adams, who has shown himself more than capable and could be into the starting lineup much sooner than later.
Most impressively, it has been different players on different occasions. Brooks has not used the same combination in each game, instead switching up player rotations, minutes and contributions, using Roberson in the starting lineup as well as shuttling him to and from the D-League.
The bench should only get better, too. When Westbrook comes back, Jackson should become more comfortable, but the result of that should help Fisher, too, who won't be asked to do as much and play as many minutes.
Follow Andrew Gilman on Twitter: @andrewgilmanOK