Grading Pelicans second-round draft pick Russ Smith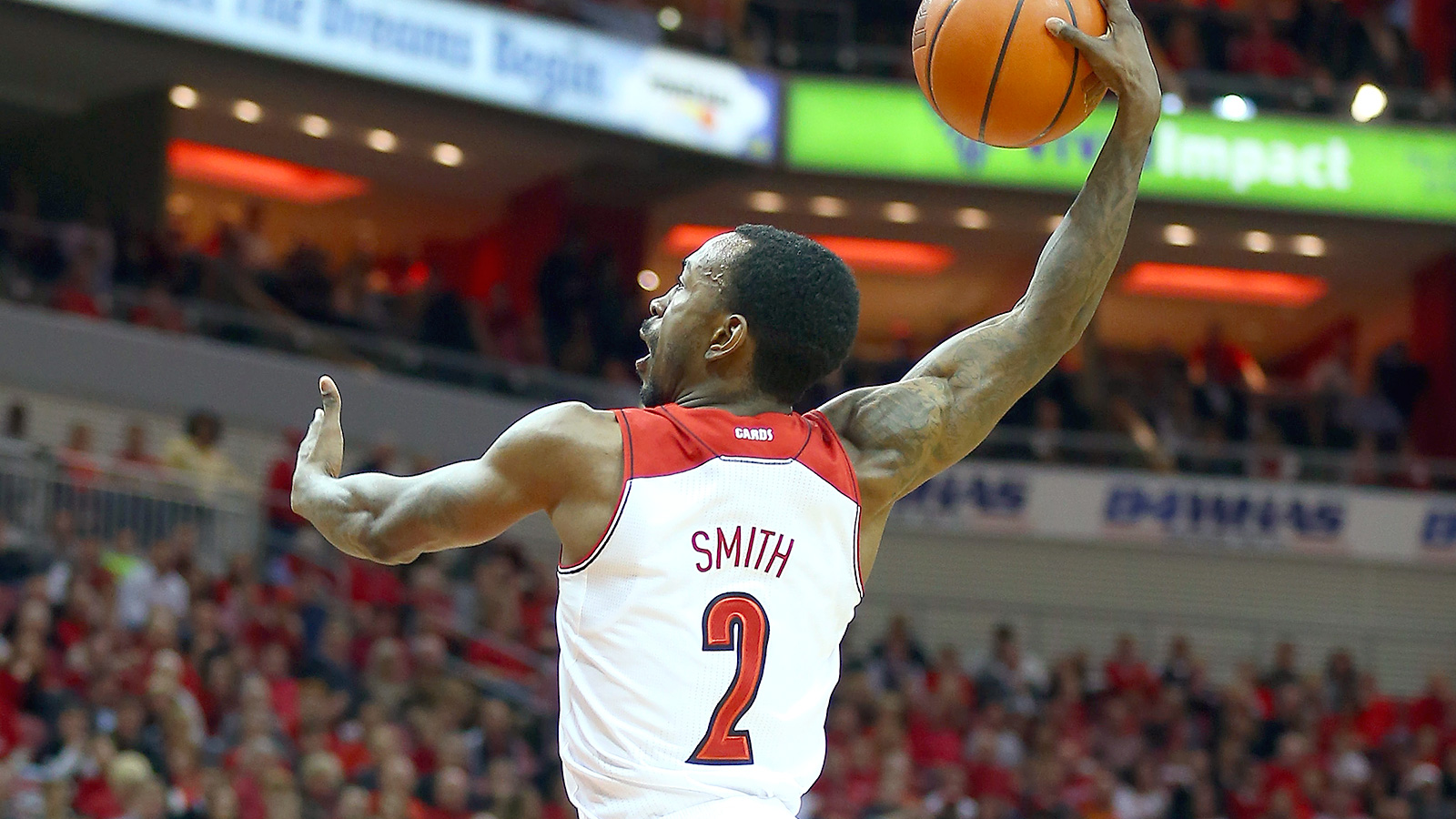 Second-round draft pick Russ Smith is wasting no time proving to the Pelicans that he can be an effective professional point guard, commanding a team and making those around him better.
Smith is leading the NBA Summer League in assists, averaging 7.3 per game after Thursday's loss to the Charlotte Hornets. Courtesy of Smith's proficiency at seeing the court and success at finding an open man, he's significantly outpacing his competition in assists. The Kings' Ray McCallum is next on the list, averaging 5.3 per game.
"I'm trying to set guys up in position to score and create shots," Smith said. "I think I've obviously shown that I can get guys the ball and put them in positions where they feel comfortable. That was my goal coming in."
Smith, who comes to New Orleans after 4 seasons at the University of Louisville, is drawing on his All-American experience. He's the only player in Cardinal history with at least 1800 points, 350 assists and 250 steals.
Here's what Smith has delivered so far in Las Vegas for the Pelicans after 4 games:
Russ Smith: Summer League Stats
Minutes Per Game: 27.3
Points Per Game: 14.8
Field Goal Percentage: .414
Rebounds Per Game: 5.8
Blocks Per Game: .30
Steals Per Game: 1.8
Assists Per Game: 7.3
"One of the things he's doing very well is picking up what we're trying to do offensively," coach Bryan Gates said. "When he draws two guys, his teammates are doing a good job of getting to the spots where they're supposed to be. Russ knows that they're there. He understands the flow of the game."
Smith is the Pelicans' choice to back up Jrue Holiday after allowing veteran Brian Roberts to depart for a 2-year, $5.5 million deal with Charlotte.
Both Smith and Gates agree on the goals ahead going into Friday's consolation game against the Minnesota Timberwolves: take even better control of the game, while simultaneously taking better care of the ball. Smith is close to averaging 5 turnovers per game.
"Just being heady and steady," Smith said of his philosophy heading into Saturday. "Not try to do too much, take care of the ball. Make simple plays and do everything I can not to turn the ball over or put myself in a bad situation."
While there's much work to be done, Gates is encouraged by what he's seen out of Smith so far.
"The point guard and the quarterback positions are the toughest ones for a rookie to learn," Gates said. "He's our quarterback – he's got to run the show. He's learning."