Stephen Curry leaves Game 4 with head contusion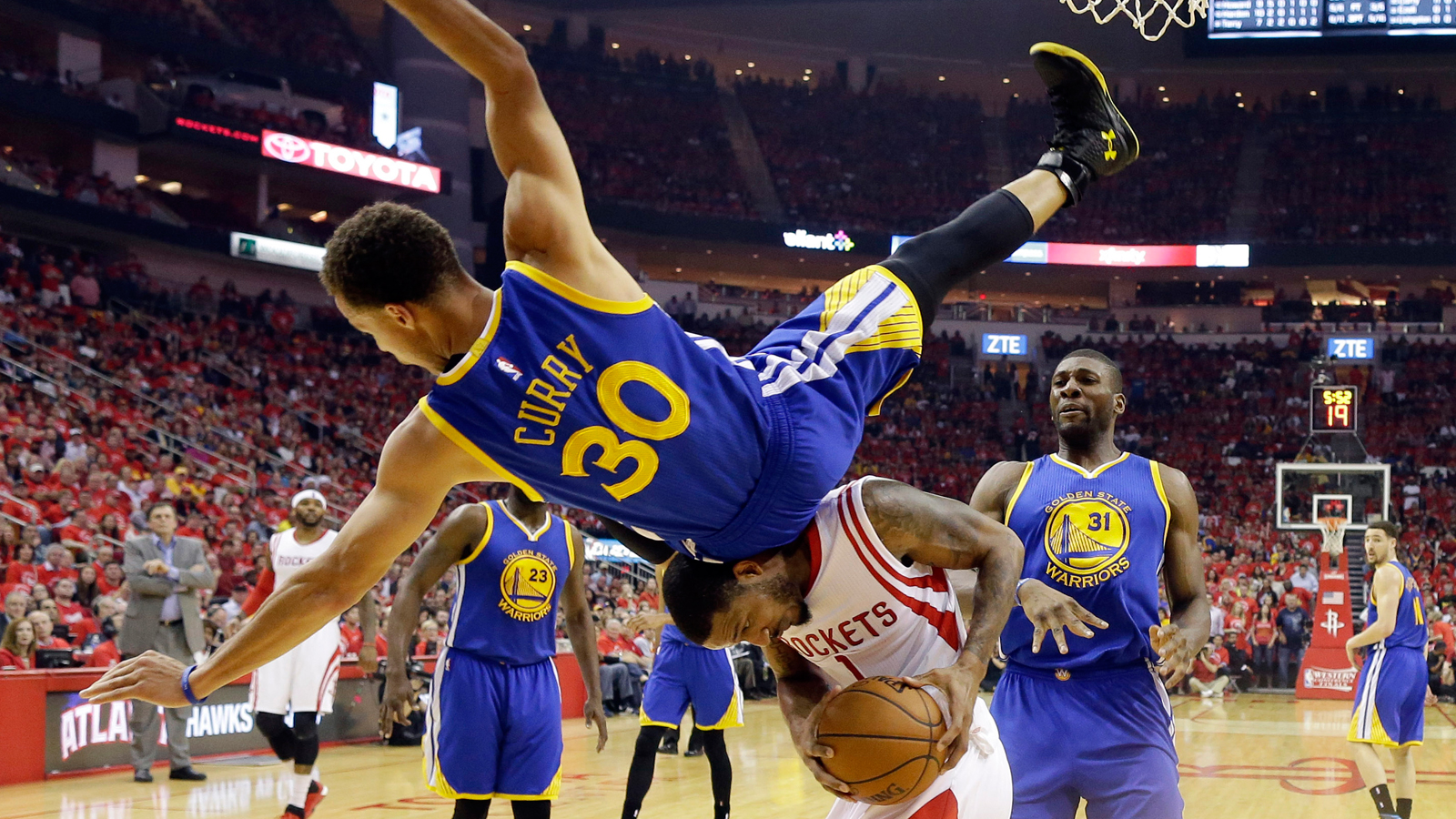 HOUSTON — Golden State Warriors star and NBA MVP Stephen Curry has left the game after hitting the back of his head on the hardwood floor in Game 4 of the Western Conference Finals. He has been diagnosed with a head contusion and is questionable to return.
Curry sustained the injury while attempting to make a defensive play against Houston Rockets forward Trevor Ariza, instead flipping over Ariza's back landing on his own back with his head/neck hitting the floor first.
After a few minutes on the ground with the Warriors' staff looking him over, Curry walked off the court, with some assistance, to the locker room.
As Curry got up, Rockets fans showed their support for the injured Warrior cheering loudly.
After running laps in the tunnels between locker rooms at the Toyota Center, Curry returned to the game with just under six minutes remaining in the third quarter.
MORE FROM FOX SPORTS SOUTHWEST:
– PHOTOS: Cowboys Cheerleaders Auditions
– Ranking NFL quarterback salaries
– Oldest player on every NBA team