Gas Monkey Garage trying to break into NHRA world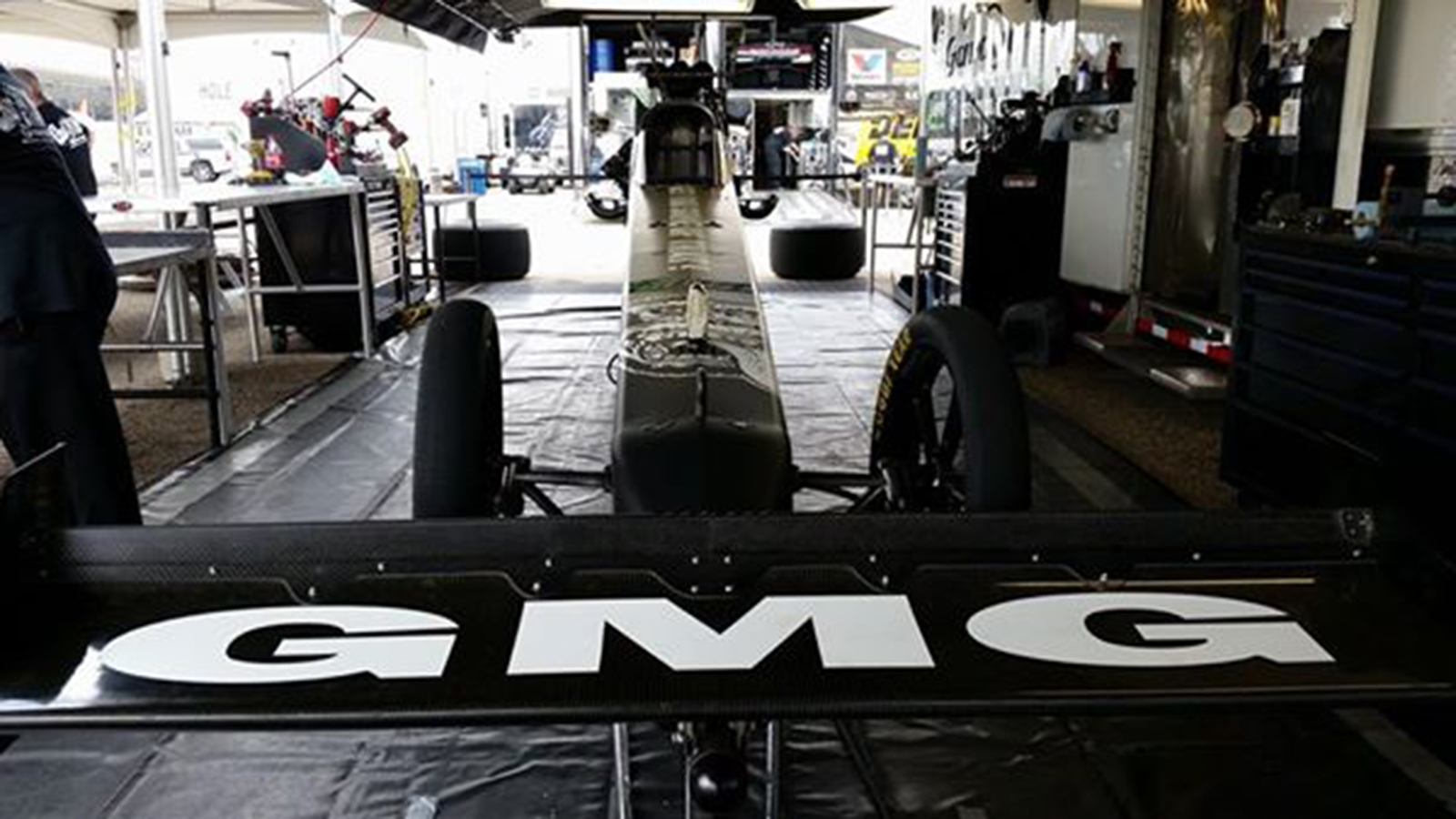 ENNIS, Texas — Richard Rawlings and his people at Gas Monkey Garage have already conquered the reality television world with the hit show "Fast N' Loud" on the Discovery Channel.
Now Rawlings is looking to make his mark in the truly fast world of the NHRA.
This weekend marks the first time Dallas-based Gas Monkey Garage will be the primary sponsor for the Hennen Motorsports dragster in the Top Fuel division at the AAA Texas NHRA Falls Nationals at Texas Motorplex.
The always excitable Rawlings couldn't be more excited about the prospects for his newest venture.
"We're really proud to be part of it," Rawlings said. "What's Fast N' Loud other than top fuel? It's that plus there's something about the sport and it's quick. It's what I like. I like the speed, the danger, the everything. Anything can happen when you're out there at 300 mph."
While this weekend's event is the first for Roger Hennen Motorsports ride driven by Kebin Kinsley, Rawlings believes it won't be the last. Kinsley got his Top Fuel license just last month but Rawlings hopes the sponsorship will remain with the team for the rest of the season as well as next year.
Rawlings said he was approached at a sponsorship a few months ago and thought it fit the mold of what his company is all about.
"We're really excited to be part of it and it's what we do at Fast N' Loud and Gas Monkey Garage," Rawlings said. "It's a very large step so I wouldn't say it's a natural progression. But it's where you'd expect something like us to go."
Rawlings doesn't think he's spreading himself or the Gas Monkey name too thin. Since the show debuted they've opened a restaurant as well as grabbed several national sponsors. Rawlings said the show also has two spinoffs that will air on Discovery making Monday nights a three-hour block of shows that he has a hand in.
While Rawlings is thankful for the exposure Gas Monkey Garage is getting from the NHRA, he thinks it can work both ways.
"I'm really proactive about getting the young ones, getting them started and getting them out in the garage, and get them off the couch and off the computer," he said. "When I pass a 6-year-old I tell him 'Go take your dad's lawnmower apart.'"
While Rawlings said he'll be visible all weekend in Ennis, the main thing is the race and he has high expectations there too.
"I feel pretty confident but everyone does," he said. "I think we've got the right team, the right car, the right equipment. We're not scrapping by. We're not skimping on anything. We're here to race."