Garrett explains why Cowboys will be better defensively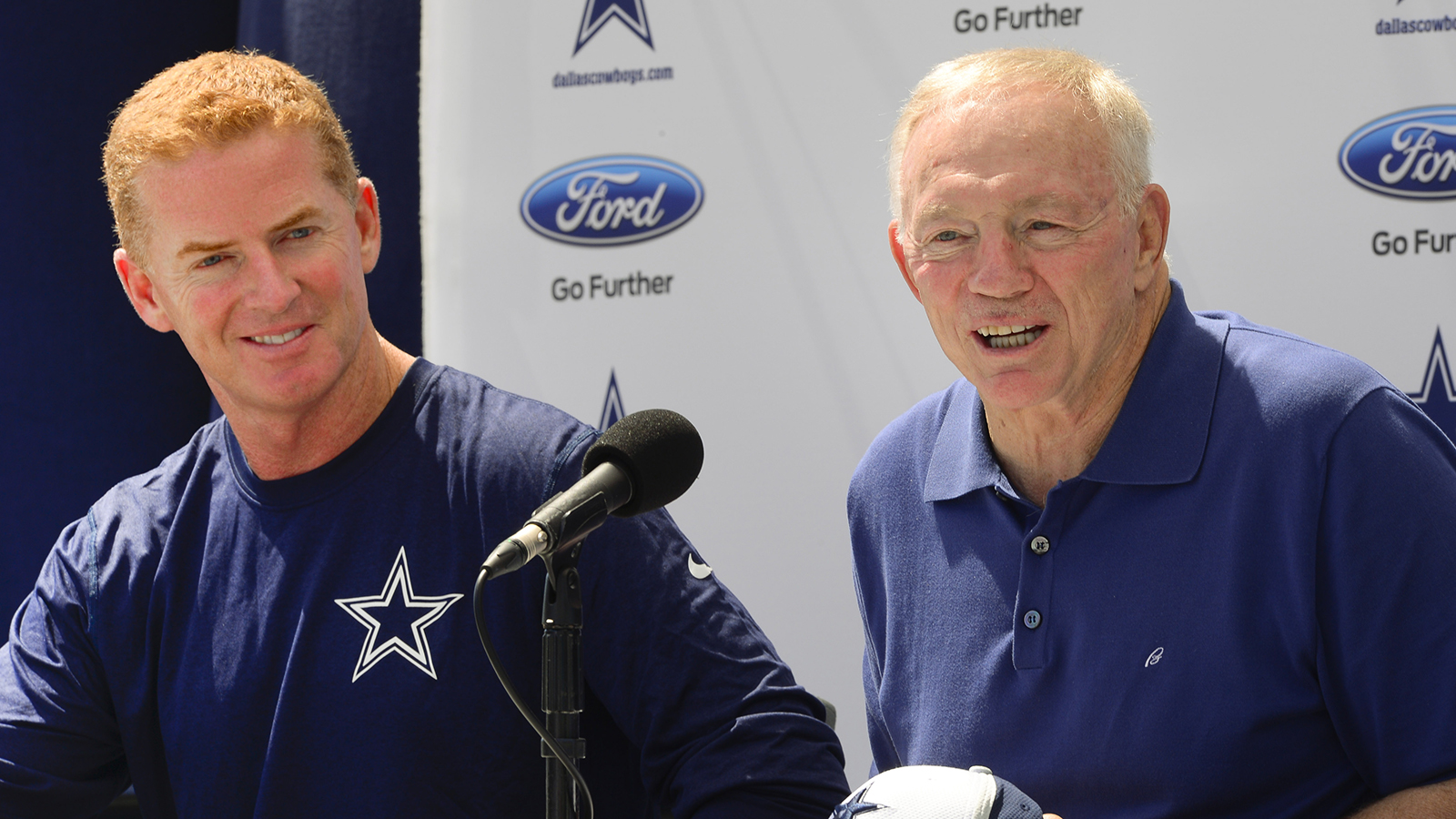 OXNARD, Calif. — So, you're not excited about the chances of the Dallas Cowboys making a significant improvement on defense?
Jason Garrett is here to save the day.
The Dallas Cowboys head coach explained during Wednesday's press conference where the improvements to last season's 32nd-ranked defense will come from.
Here's the breakdown.
1.) Youth.
"We're just excited about our defensive group," Garrett said. "(Jerry) Jones said it we went from about three years ago from being the second or third oldest team in the league to being the second or third youngest team in the league. And I think we've done a really good job as an organization to being disciplined to that philosophy and putting cornerstone players in place. I think you see that throughout our team. We're going to be a young defensive team.
"We're not going to have these marquee players we've had in the past – guys who have played a number of years in the league. We're going to be different that way."
2.) Valuable free agency additions.
The players Garrett was referring to are defensive tackles Henry Melton, Terrell McClain and Amobi Okoye, defensive end Jeremy Mincey and linebacker Rolando McClain.
"Some of the pickups we've made in free agency during the off-season are some talented guys. Maybe their situation somewhere else didn't allow them to be their best and it was time for them to have a new environment," Garrett said. "Hopefully we can provide that for them."
3.) Depth along the defensive line.
FOX SPORTS
DAILY
COWBOYS

EDITION
With the additions mentioned above and rookies like DeMarcus Lawrence, Ben Gardner and Davon Coleman, the Cowboys are hoping defensive coordinator Rod Marinelli can assemble a formidable group that can rotate throughout each game.
4.) Better play from the defensive backs.
Orlando Scandrick and Barry Church were solid a year ago. That needs to continue. But the Cowboys need better years from corners Brandon Carr and Morris Claiborne and safety J.J. Wilcox if they are going to have considerable improvements defensively.
"I believe we'll be better in the back end in the secondary," Garrett said.
5.) Better coaching.
"I believe I will do a better job coaching the defense," Garrett said. "I think our defensive staff will do a better job coaching the defense and understanding what our players are capable of doing and how we want them to fit into the defensive system that we're playing."
Garrett continued: "It's a combination of young guys, guys who are chomping at the bit for an opportunity and us as a staff to allow them to play better. We have a long way to go. We haven't even had our first training camp practice. We're not big for making big proclamations. But our guys worked hard and had a good foundation in the off-season. We're excited to see that in practice starting (Thursday).