Foster tries unique way to lure Johnson back to Texans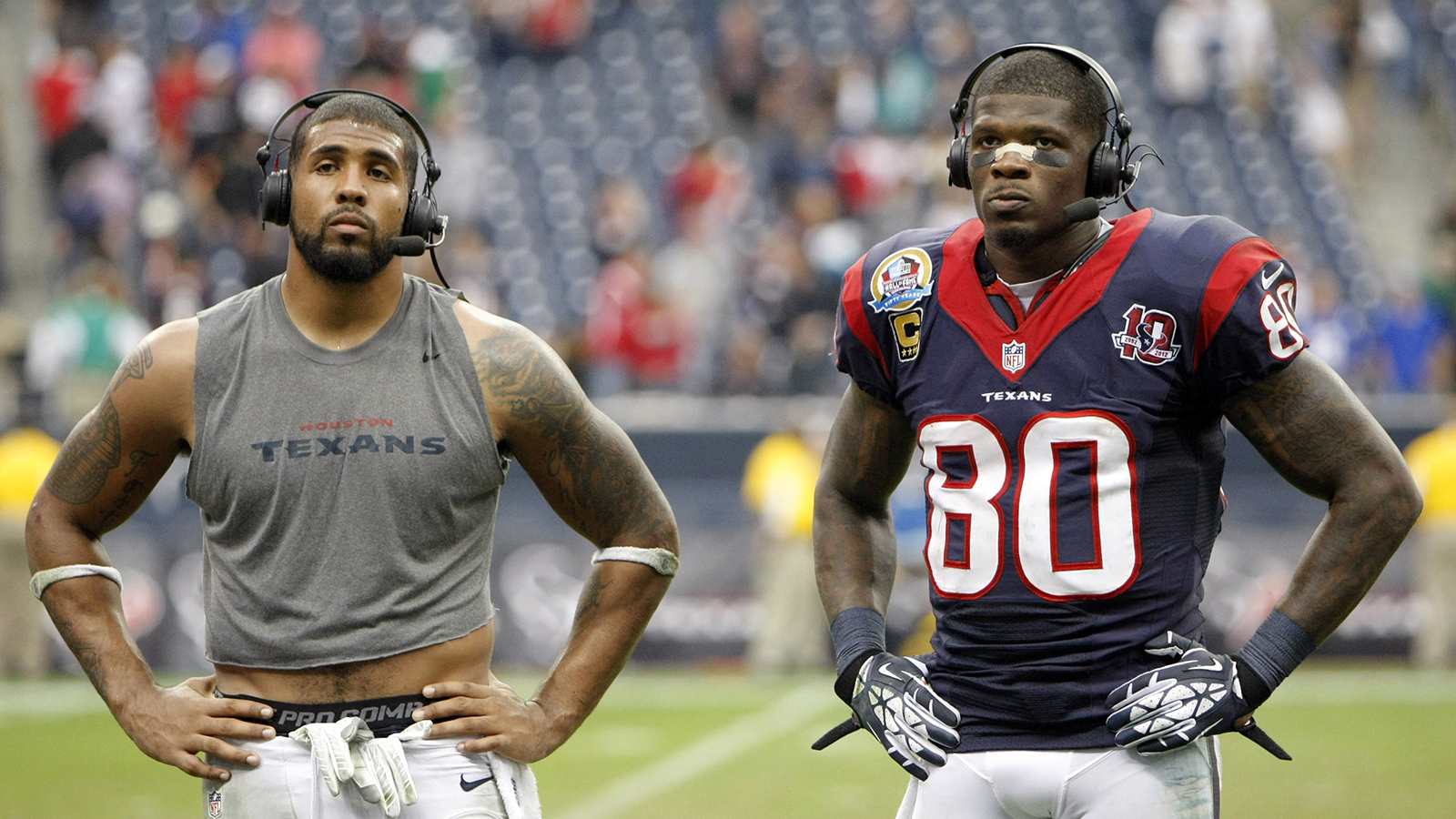 While Texans fans hold their collective breath as Andre Johnson continues to be at odds with the team after being a no-show at OTAs, Arian Foster has taken to social media to attempt to remedy the situation head on.
Thursday, Foster posted a video of himself standing in front of a large framed photo of Johnson, holding a hand-drawn sad face, along with sporting one himself, topping it off with 'Ain't Too Proud to Beg' by The Temptations being played.
The Texans and general manager Rick Smith have yet to comment on Johnson's absence. New head coach Bill O'Brien has praised the perennial All-Star wide receiver on numerous occasions but has steered clear of talk about his frustrations with the team.
In mid-May, Johnson told reporters he wasn't sure the Texans were still the place for him due to the team's lack of success for most of his 12 years with the team. While he has not requested a trade, Johnson said he planned on missing upcoming team events to take some time to mull over the future in Houston.
Obviously, Foster is hoping Johnson decides to stick around, with the future in Houston looking brighter than at least last season's 2-14 disaster.
Follow Shawn Ramsey on Twitter: @ShawnPRamsey