Former Cowboy Josh Brent found guilty of intoxication manslaughter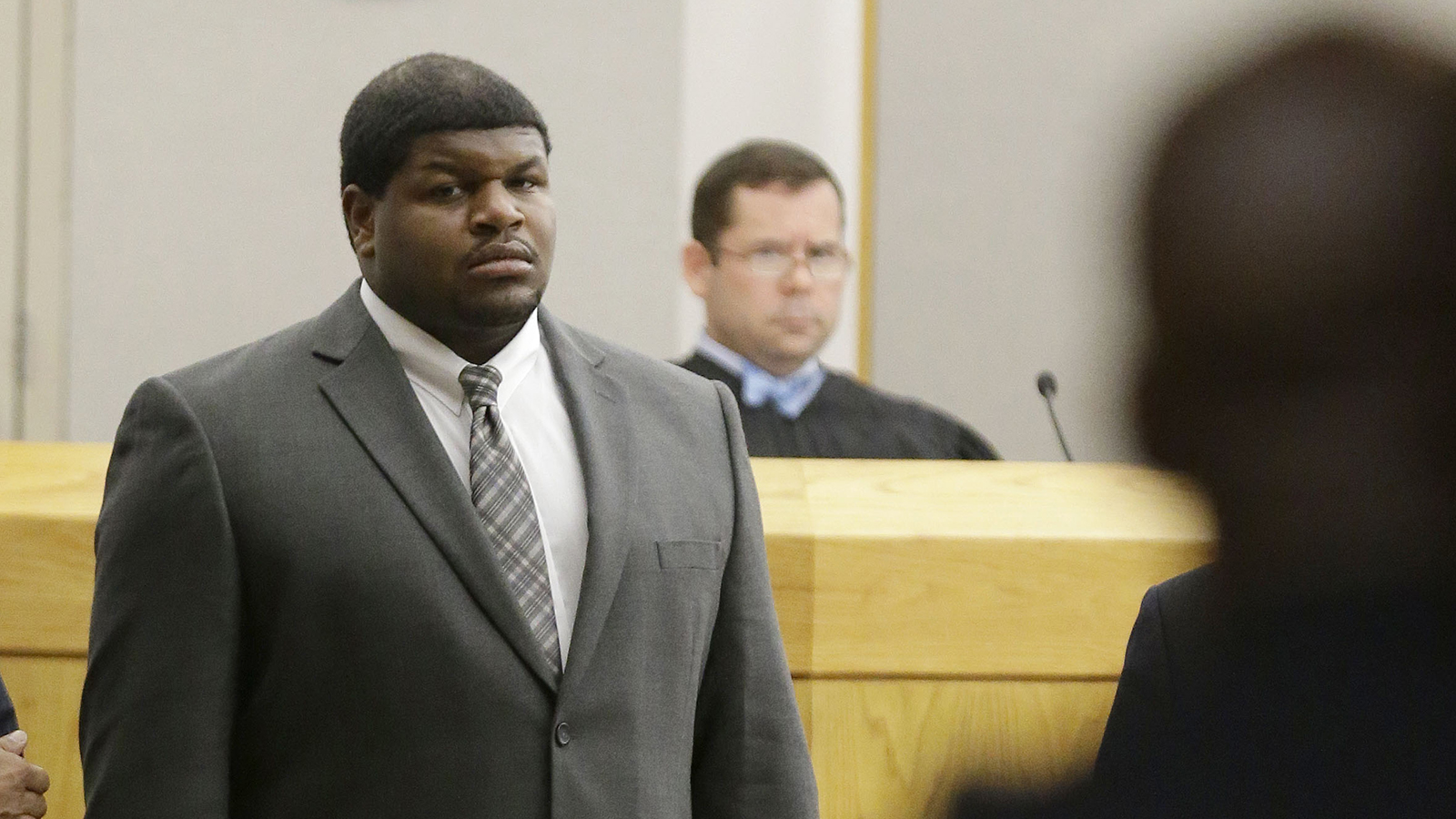 A jury has found former Dallas Cowboys defensive lineman Josh Brent guilty of intoxication manslaughter in the death of teammate Jerry Brown Jr.
Jurors delivered the verdict just before 4 p.m. Dallas time Wednesday. The jury of 10 women and two men and had been deliberating since 11 a.m. Tuesday and were sequestered overnight.
The punishment phase begins Thursday. The same jury will decide Brent's punishment, which could range from probation to 20 years in prison.
After the verdict was read, Brent was handcuffed and taken away by the Dallas County Sherriff's Department, according to The Dallas Morning News.
Brent was driving the car that flipped and killed Brown, who was a member of the Cowboys' practice squad, in December 2012. Brent's blood alcohol was revealed to be 0.18, well over the legal limit of 0.08, although his defense team argued extensively against the validity of the test.
A prosecution expert testified that Brent's blood alcohol result is the equivalent of consuming 17 standard-sized drinks.
Jurors were also shown video of Brent partying with other Cowboys the night of the crash as well as receipts for alcohol purchases. Brent told police officers at the scene that he was "œbuzzed" and also failed a roadside sobriety test.
Brent's defense maintained that high speed –" his car was estimated to be going 110 mph when it hit a curb –€" and not intoxication caused the wreck. His defense said Brent's behavior at the scene was a result of him being dazed from the accident.
Dallas Cowboys linebacker Sean Lee appeared at the court Tuesday in a show of support for Brent, who retired from the team last summer. Defensive backs Barry Church and Danny, who were with Brent the night Brown died, testified in court about Brent's behavior.
Stacey Jackson, the mother of Jerry Brown Jr. has been present at the trial and is expected to testify for Brent during the sentencing phase. Jackson has stated that she forgives Brent and did not want to see him prosecuted.