Five thoughts on Mavericks loss in Game 1 to Spurs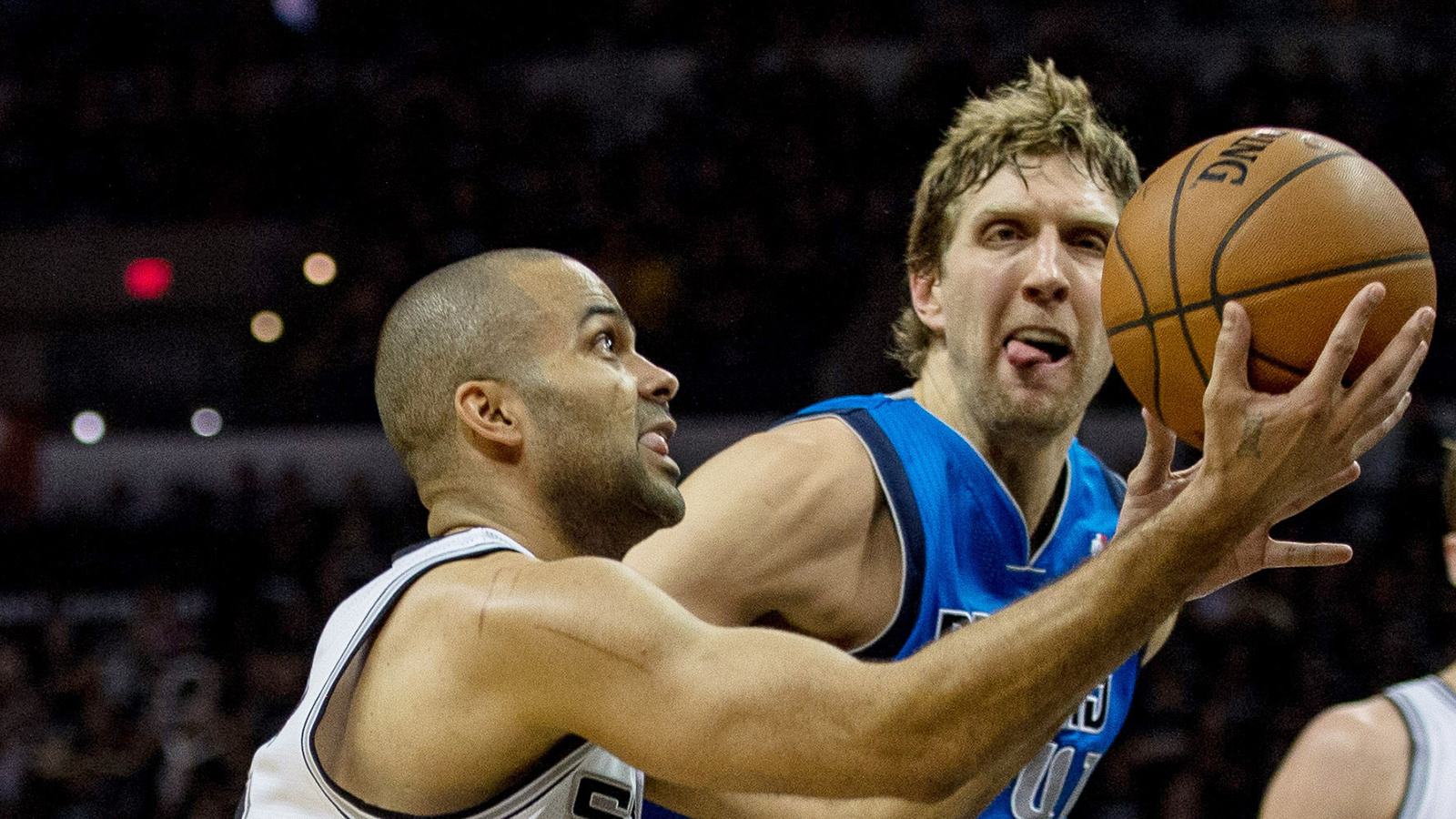 What a terrible time to struggle from the field. The Dallas Mavericks went about as cold as any playoff team could possibly go in the fourth quarter Sunday afternoon, missing 12 of their final 13 shots.
Here are my thoughts on the Mavericks dropping the first game of their opening round series with the top-seeded San Antonio Spurs, 90-85.
1.) The Mavericks had a phenomenal chance to steal Game 1 of the best of seven series, pulling ahead by 10 with 7:45 remaining. But everything fell apart after that and the savvy veteran Spurs responded with a 15-0 run. You didn't need to watch anything but the final few seconds to see how much this one hurt. Sure, you don't expect high fives and smiles after any loss, but this group understands the outstanding opportunity they let slip away against a team that dominated them during the regular season. Most Mavs walked off the court with their heads down in silence, looking like a team that had just had their season ended. This one will sting for a while. It should help having a couple days between games to recover.
2.) There's not much more you could've asked for from the Mavericks bench. After all, they outscored the San Antonio reserves 46-23. Heck, Devin Harris, Brandan Wright, Jae Crowder and Vince Carter outscored the Dallas starters, who finished with 39. That has to change if the Mavs have any shot at winning a game in this series.
3.) Devin Harris was easily the Mavericks' most outstanding player of the game. After the team laid an egg in the opening quarter (Easter jokes aside), it was Harris' scoring off the bench — 13 points in the second quarter — that allowed the Mavs to take a one-point lead into the halftime locker room. Harris scored a team-high 19 on 8-of-16 shooting. Harris averaged 7.9 points during his 40 regular season games. His season-high was 20 against Indiana last month.
4.) Dirk Nowitzki, Shawn Marion and Monta Ellis have to be better. It's really that simple. The three were a combined 12 of 39 from the field. It's actually pretty amazing they hung with a team that finished with the NBA's best record while their three top players struggled. On the other side, San Antonio's Big Three of Tim Duncan, Manu Ginobili and Tony Parker combined for an impressive 65.
5.) Cool moment: Craig Sager's son, Craig Jr. interviewed Spurs coach Gregg Popovich at the end of the third quarter. Sager, the veteran sideline broadcaster for TNT, was recently diagnosed with acute myeloid leukemia. Popovich, who is known for his short answers to Craig Sr.'s questions, was a class act all the way. He looked into the camera and said: "Craig we miss you. You've been an important part of this for a long time, doing a great job. We want your fanny back on the court, and I promise I'll be nice. Get back here. Good luck."
Popovich also provided some outstanding material before the game, delivering the best pregame line, courtesy of ESPNLosAngeles Lakers beat writer Dave McMenamin. Popovich: "I didn't even have any wine last night because it's a noon game. That's the worst part about a noon game."
Follow Jon Machota on Twitter: @jonmachota