Five Saints Who Bolstered Their Case vs the Ravens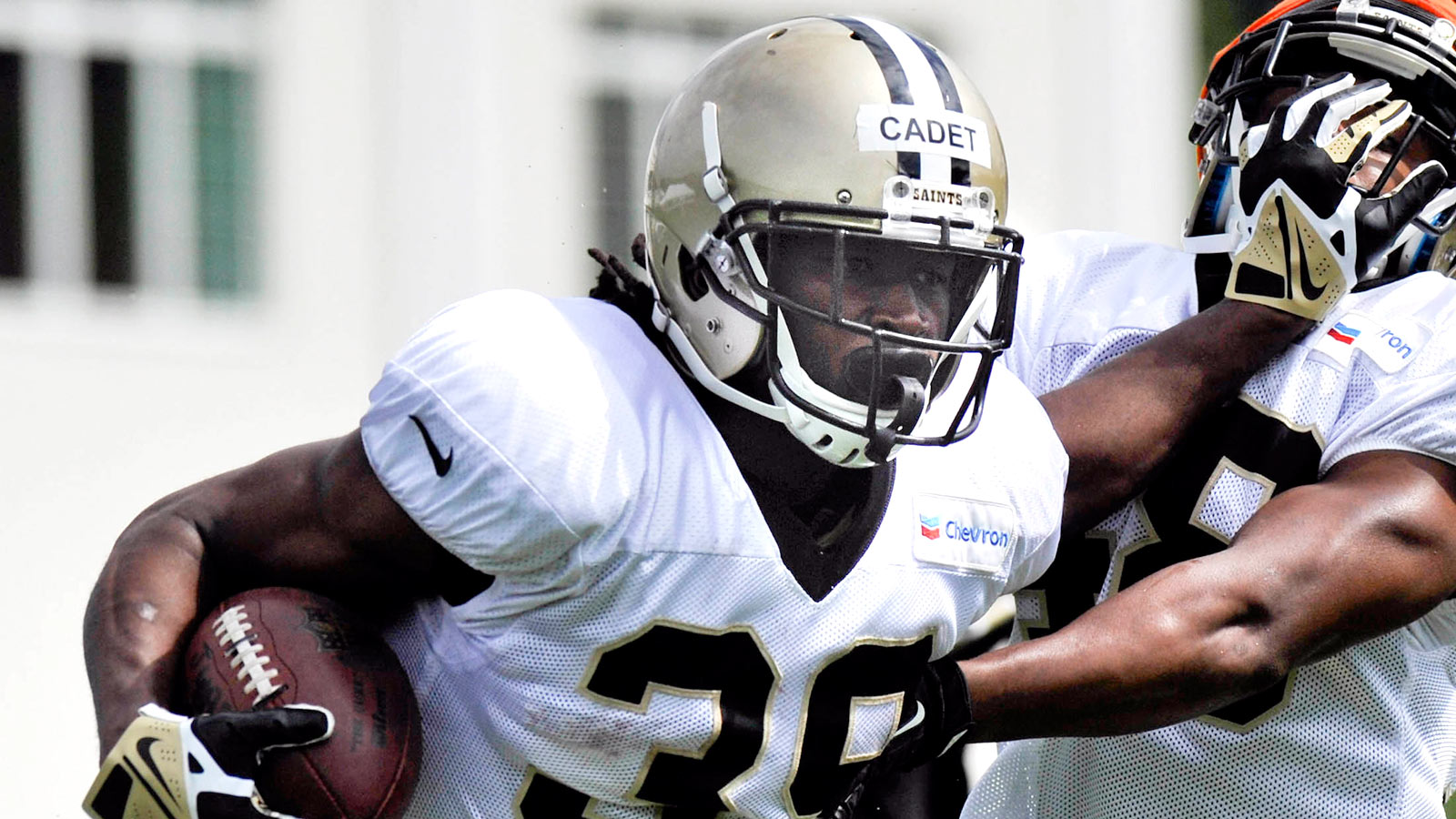 Several Saints players put exclamation points behind their names Thursday night against the Baltimore Ravens, as the coaching staff prepares to decide who to cut, who to keep and what the depth chart will look like.
Running Back Travaris Cadet:
After a 40-yard kickoff return on the Saints first possession, Cadet finished what he started on the 65-yard scoring drive, making a 3-yard reception for the Saints' first touchdown of the night. Cadet proved his worth as a dual threat, ending the night with 24 yards on seven carries and coming up with receptions both times he was targeted.
Kicker Derek Dimke:
The undrafted free agent commanded the kicker spotlight for the first half, putting up 7 points for the Saints: the extra point on the Cadet touchdown, a 23-yard field goal and a 49-yarder to close the half. During Dimke's two-year NFL journey, he's had stints with the Detroit Lions, the New York Jets and the Tampa Bay Buccaneers. He may have finally found a home in New Orleans.
Receiver Joe Morgan:
Just to make sure evaluators didn't forget his previous performances, Morgan delivered all four times he was targeted in the first half, collecting 33 yards.
Wide Receiver Charles Hawkins:
The local boy from Hollygrove, LA made the most of his opportunity, proving his worth as a return man. The St. Augustine and Southern University product wrapped up his final preseason tryout with three kick-off returns for 105 yards.
Defensive Back Pierre Warren:
This undrafted rookie hopeful out of Jacksonville State picked off Ravens quarterback Tyrod Taylor in spectacular fashion early on for the team's first and only takeaway, then wrapped the game with 3 solo tackles and 2 assisted tackles.