Fielder unfazed by slow start with Rangers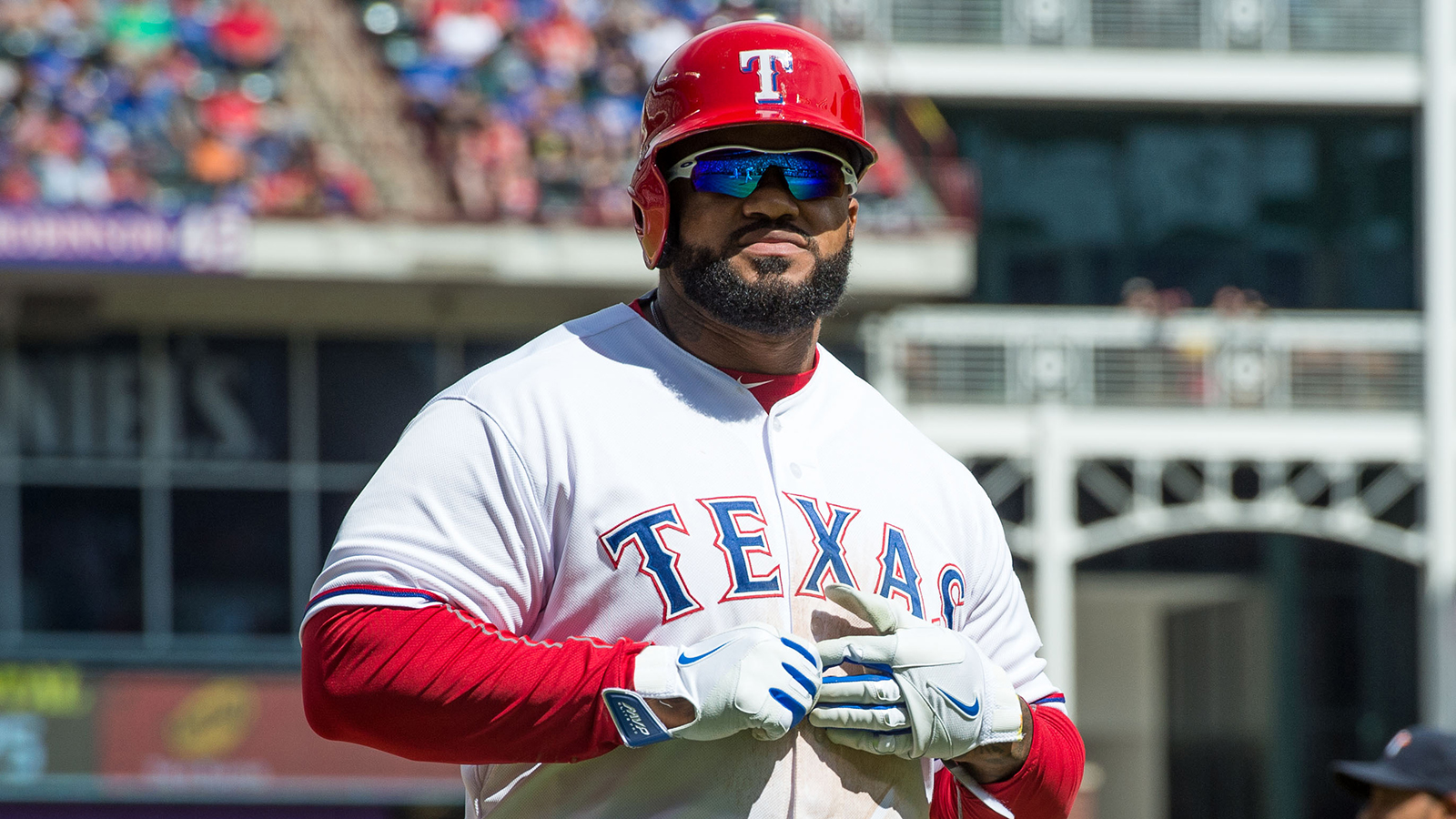 ARLINGTON, Texas – The panic created by the slow start for Texas first baseman Prince Fielder hasn't impacted Fielder at all.
Fielder, who entered Tuesday's game with no homers and a .176 average, has been through periods like this before. Twice in his career he didn't hit his first homer of the season until the 15th game. Last year he went through stretches of 21, 20 and 19 games without a homer.
Teams are shifting against the left-handed hitting Fielder and he's hitting into the shift, which has hurt his average. But he's not going to change his approach to try and beat the shift.
"That's what they want me to do," Fielder said. "If the ball's pitched in a certain area I can try and hit it over there. You can't go up there trying to manipulate the ball to the left side of the field because that would taking away my strength which is trying to drive the ball. At times you can try to do it but if I go up there just trying to hit a chopper to short because nobody's over there it's probably going to hit it right back to pitcher anyway."
He's also not letting the slow start get to him.
"I can't afford it to be in my head because I play every day so I have to play the next day," he said. "If it's my head from the day before I'm not good to my team at all. Just try to go out there every day and try to help the team win."
Texas manager Ron Washington doesn't have any concerns about Fielder either.
"He's going to be fine," Washington said. "In this game two things can happen. Either you get off good or you get off bad. He's gotten off bad. We've got some work to do and he's got five months to get it right. If we're sitting in July or August and this is happening maybe you have a beef, but in April nah."