Facing Boston for second time no big deal for Stars' Seguin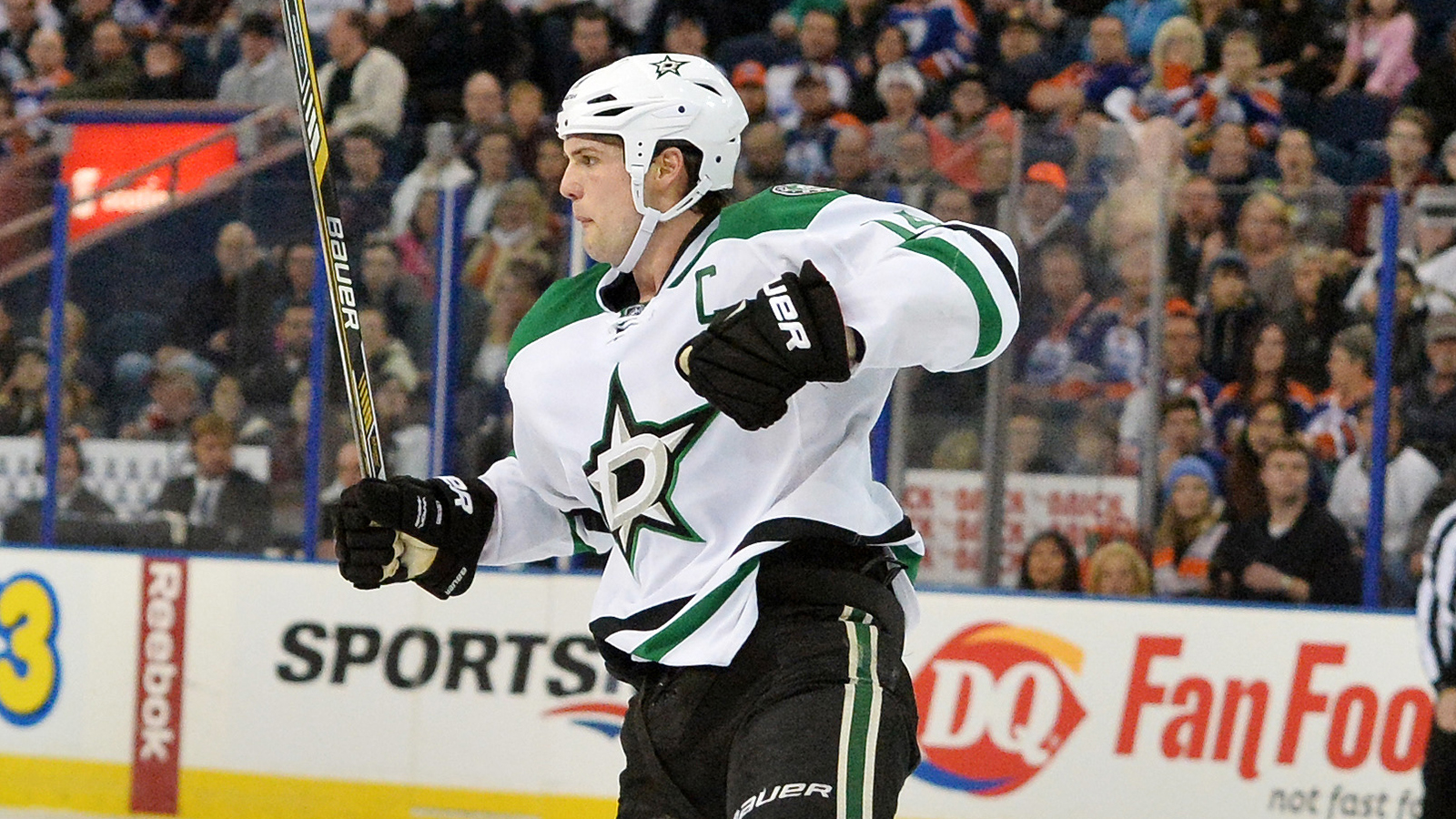 BOSTON — Tyler Seguin has been here before, twice actually; facing the team, the Boston Bruins, which drafted him, and the club he won a Stanley Cup with in 2011.
But now that Seguin is facing the B's for a third time on Tuesday in the final game before the NHL All-Star break, the Dallas center admits it's now almost like any other game on the schedule.
"It's a little different now, but it was nice to see everyone again last night," Seguin said when asked about facing the Bruins for the first time this season.
Seguin, who is currently tied with Rick Nash of the New York Rangers for most goals in the National Hockey League in 28, sees this game as carrying added importance, not because of his ties to the opposition, but the added weight this game carries since it is Dallas' final contest before returning to the ice next Tuesday at the Montreal Canadiens following the All-Star break.
"It was more circled last year than this year. I knew a couple weeks ago that it was coming up and this is a big game for the team," Seguin said.
Second-year Stars coach Lindy Ruff was also present for No. 91's previous two meetings against his now former club and although he knows some lingering emotions remain from his time in Beantown, feelings which are rekindled anytime he sees his ex-teammates who remain with the Bruins, he also knows that there is now enough time and distance between the trade to Dallas on July 4, 2013 and Seguin's time with the B's that he now fully sees himself as a Dallas Star above anything else.
"I think it's different. I still think he's got some good memories of playing with Boston, there's a lot of good friends on that side. But I'm pretty sure he's moved on. He's a Dallas Star and has moved beyond that point now, but still got friends there," Ruff said.
On that fateful Independence Day nearly two summers ago, the Stars acquired Seguin and Rich Peverley, who hasn't returned to the ice since collapsing on the Dallas Bench last March with a cardiac event, while sending Loui Eriksson and Reilly Smith the other way to the Bruins.
Eriksson battled concussions for much of last season and is now healthy while Smith is currently tied for sixth on the Bruins with 21 points this season.
But given how much Seguin has continued to emerge, especially with the great strides he's made in the faceoff circle and in generally being much more of a two-way player this season, one where he has been named an NHL All-Star for a second time, there's little doubt that Dallas came out the winner in this trade from nearly two summers ago.
"Yes (the trade has worked out for me), 100 percent," Seguin said. "I think I am almost two different people now. Now that I am here in Dallas, I feel that my game has grown and my maturation has grown as well. I am happier."