Experience Cowboys Cheerleaders from a Hula Hoop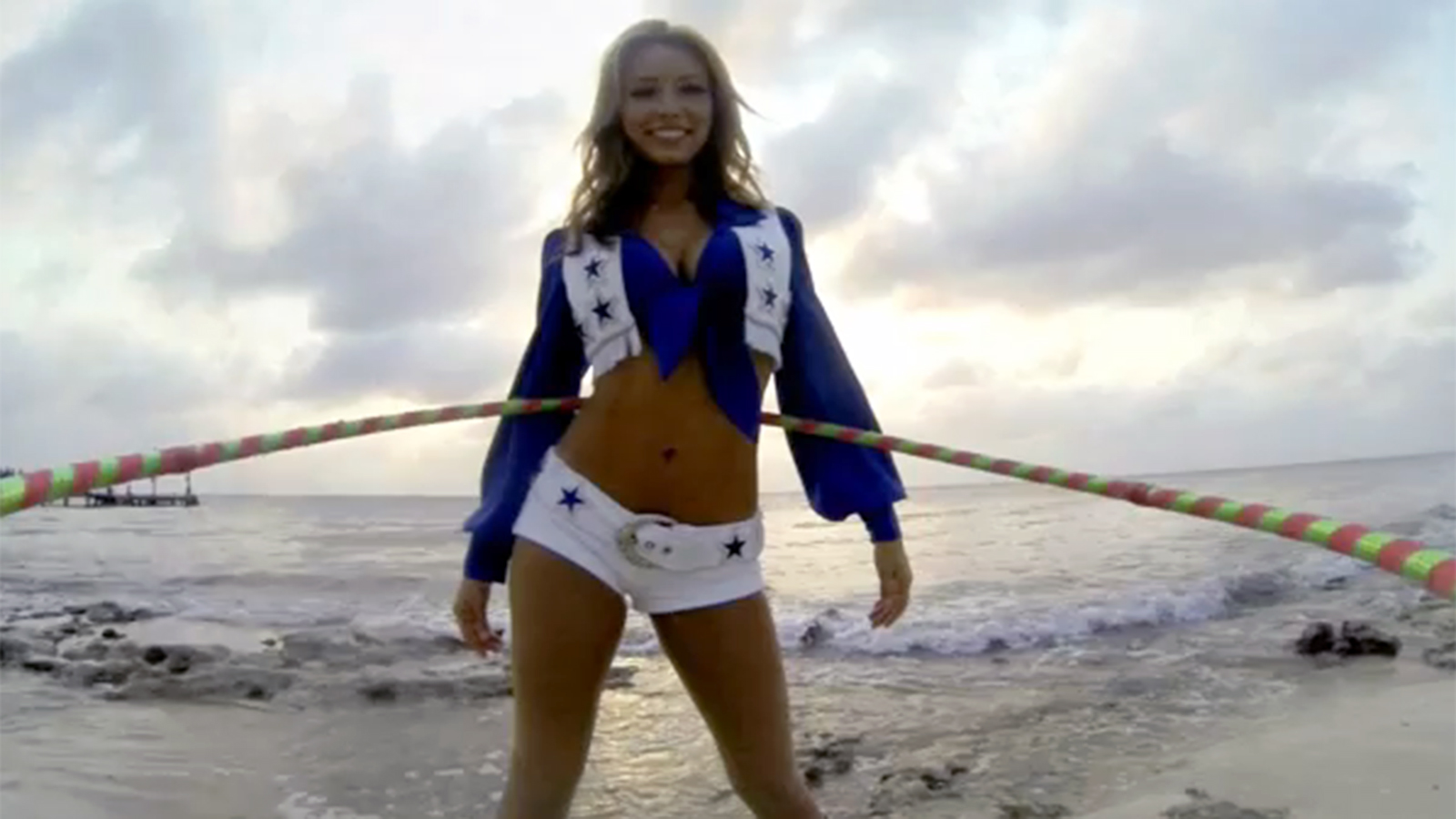 You can put a camera anywhere these days.
Doctors use microscopic ones to examine patients, and the military uses them for top secret missions.
And the Dallas Cowboys Cheerleaders are also putting that technology to good use.
A GoPro Camera was placed on a Hula Hoop for the world to experience their swimsuit calendar shoot like never before.
It's just what Cowboys fans need to cheer up after watching their team fail to make the playoffs, again.