Ex-Cowboys coach Phillips: My record better than Garrett's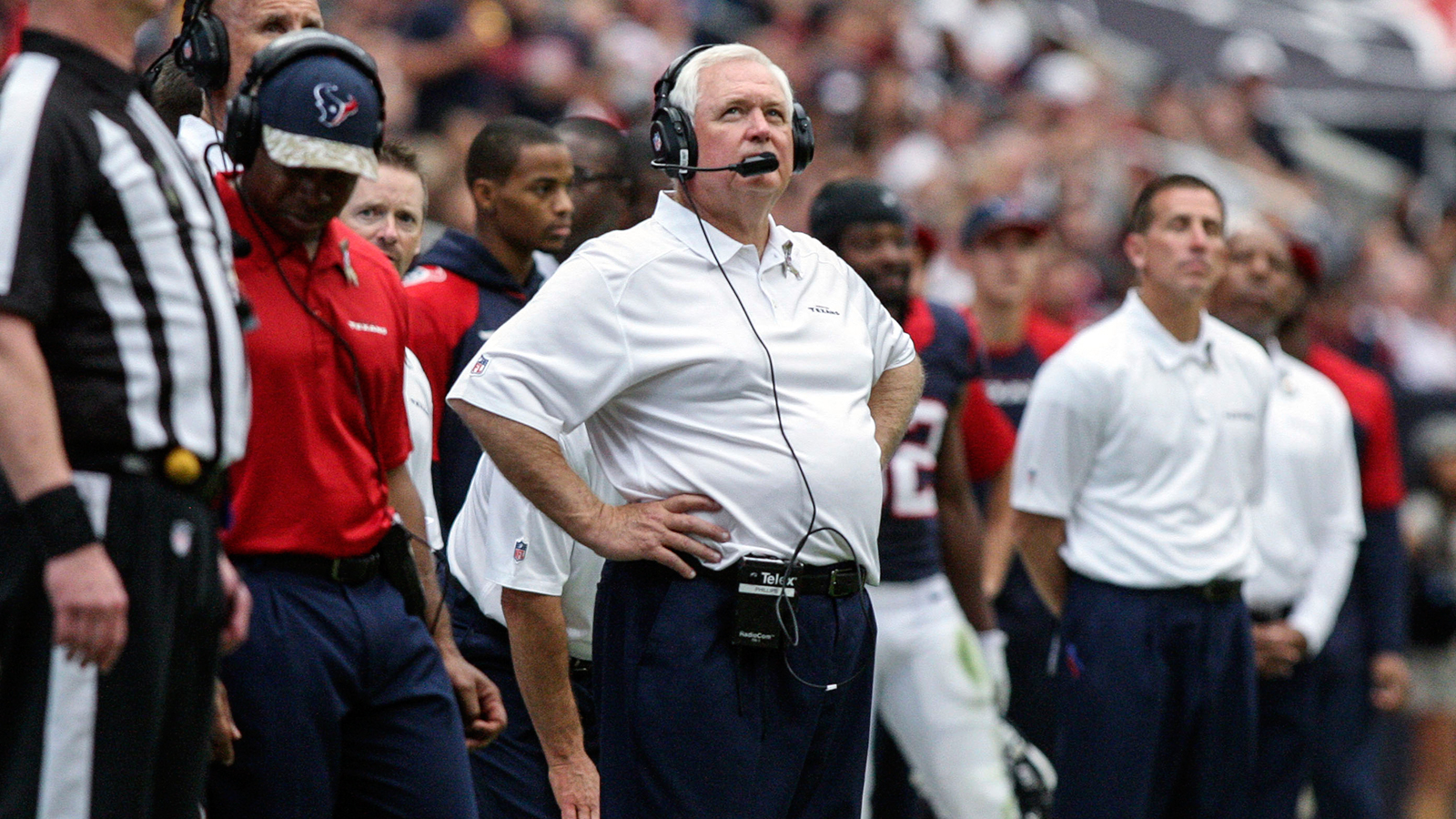 It's been a rough few months for Wade Phillips since the Houston Texans fired him as their defensive coordinator.
He's still without a job, and he's let everyone know on Twitter while he continues to wait for a phone call.
Phillips was hired as head coach of the Dallas Cowboys in 2007, but going 34-22 in three and a half seasons wasn't good enough for team owner Jerry Jones.
However, in the four seasons since Phillips was fired, the Cowboys have gone 29-27 under Jason Garrett.
That got Phillips thinking on Thursday, and he decided to tweet about it.
Jason Garrett is tied with Wade Phillips for 56 games as the @dallascowboys head coach. Phillips: 34 – 22; Garrett: 29 -27. #suprisesMe

— Wade Phillips (@sonofbum) March 6, 2014
My surprise was that Jason and I had coached the same number of games. Not the record – time passes quickly -I wish Jason & Cowboys well

— Wade Phillips (@sonofbum) March 7, 2014
This wasn't the first time he has vented on Twitter.
Since he was let go by the Texans in early January, Phillips has let the world know he's out of work.
Disappointed not even an interview after 7 straight full seasons of top 10 D with 3 different teams. Last 5 times as D C= playoffs1st yr

— Wade Phillips (@sonofbum) January 15, 2014
Hope my job this year isn't "Welcome to our store".

— Wade Phillips (@sonofbum) January 31, 2014
Thanks for the support I have had on Twitter Next yr someone will need a better defense

— Wade Phillips (@sonofbum) January 25, 2014
Only 32 DC jobs and 31 are taken

— Wade Phillips (@sonofbum) January 22, 2014
Follow Louis Ojeda Jr. on Twitter @LouisOjedaJr