Ex-Cowboy Josh Brent's sentence is a joke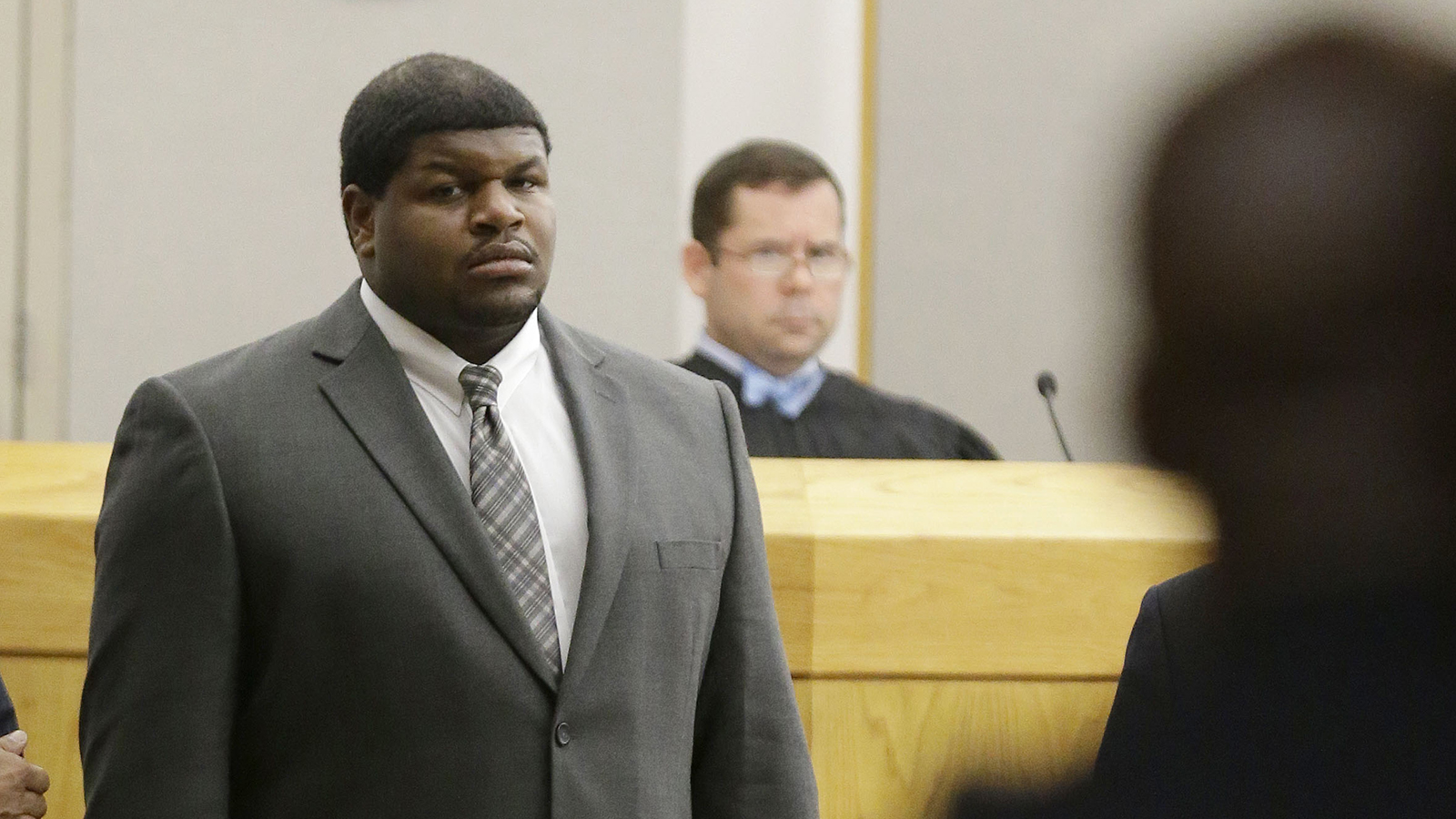 I hope Josh Brent truly realizes the break he caught from a Dallas County jury Friday. There was plenty of evidence to suggest Brent deserved serious jail time after being convicted of intoxication manslaughter.
It was a horrific accident that took the life of Brent's close friend and Cowboys teammate, Jerry Brown Jr. But it wasn't out of character for Brent to chug alcohol and then get behind the wheel of a vehicle. This jury had full knowledge that Brent had a prior conviction for drunken driving while playing football for Illinois. I kept hearing the defense talk about how many intoxication manslaughter cases resulted in probation.
But I can guarantee you that none of those criminals had as many options as Brent did Dec. 8, 2012. He could've called a Cowboys employee who is on call at all hours. He could've used the NFL's around-the-clock option. Or the two limousine companies the Cowboys have a contract with.
Brent ignored all those, in part because he was blitzed. I've heard folks say over the past 24 hours that Jerry Brown Jr., who was below the legal limit, assumed the risk when he got in the car with Brent. Someone sent me a note on Twitter saying that Brown was "getting a free pass."
I don't know how a dead man gets a free pass. It was Brent's vehicle and he was the more established player on the team. It stands to reason Brown may not have been inclined to insist he drive. It was a fatal decision by Brown, but it doesn't absolve Brent in any way.
He'll serve his 180 days in jail and likely be in an NFL training camp by early August. A felony conviction can keep most of us from landing our dream job, but it can't ruin the career of a 325-pound man who has the capacity to fill two gaps.
Brent certainly benefited from wise legal counsel, but his most profound help came from Brown's mother, Stacey Jackson. She has continued to support Brent despite his role in her son's death. It has to be difficult for a jury to look past the wishes of a victim's mother. She gave Brent an audacious gift of forgiveness. Let's see how he decides to show his gratitude.
I wish I had more faith that Brent was going to take advantage of this third chance. But it's hard to get past the fact that he kept getting hauled into court on allegations of violating the conditions of his release while awaiting trial. He failed two marijuana tests during that period. That's just another reason why I can't quite understand the benevolence of this jury. Perhaps I'll bump into a few of them at Cowboys games this season.
State District Judge Robert Burns didn't hide his dissatisfaction with the jury's decision. He set the terms as high as he could under the circumstances — 180 days in jail and 10 years' probation — and directed harsh words toward Brent.
I didn't like hearing Brent's attorney George Milner say his client had been "hit hard" following Friday's sentencing. I'm sure this has taken a personal toll on Brent, but he got off lighter than anyone in his situation could've reasonably anticipated.
Now the Cowboys will likely consider the ramifications of bringing Brent back into the fold. I don't fault them for supporting him through this time, but they should let another organization take over the rehabilitation process. The Cowboys don't need a constant reminder of this tragedy. Their desperate need for help along the defensive line needs to take a backseat. This organization stood behind defensive tackle Jay Ratliff when he was arrested for drunken driving six weeks after Brown's death. Ratliff rewarded them by exaggerating an injury and then joining the Chicago Bears.
Hopefully Brent will somehow turn this into a story of redemption. But the next chapter shouldn't involve the Cowboys organization.
They've already taken a chance on him. I'd say he's failed miserably.
And I might say the same about the 12 members of this jury.