Ex-Cowboy Daryl Johnston believes Dez Bryant made the catch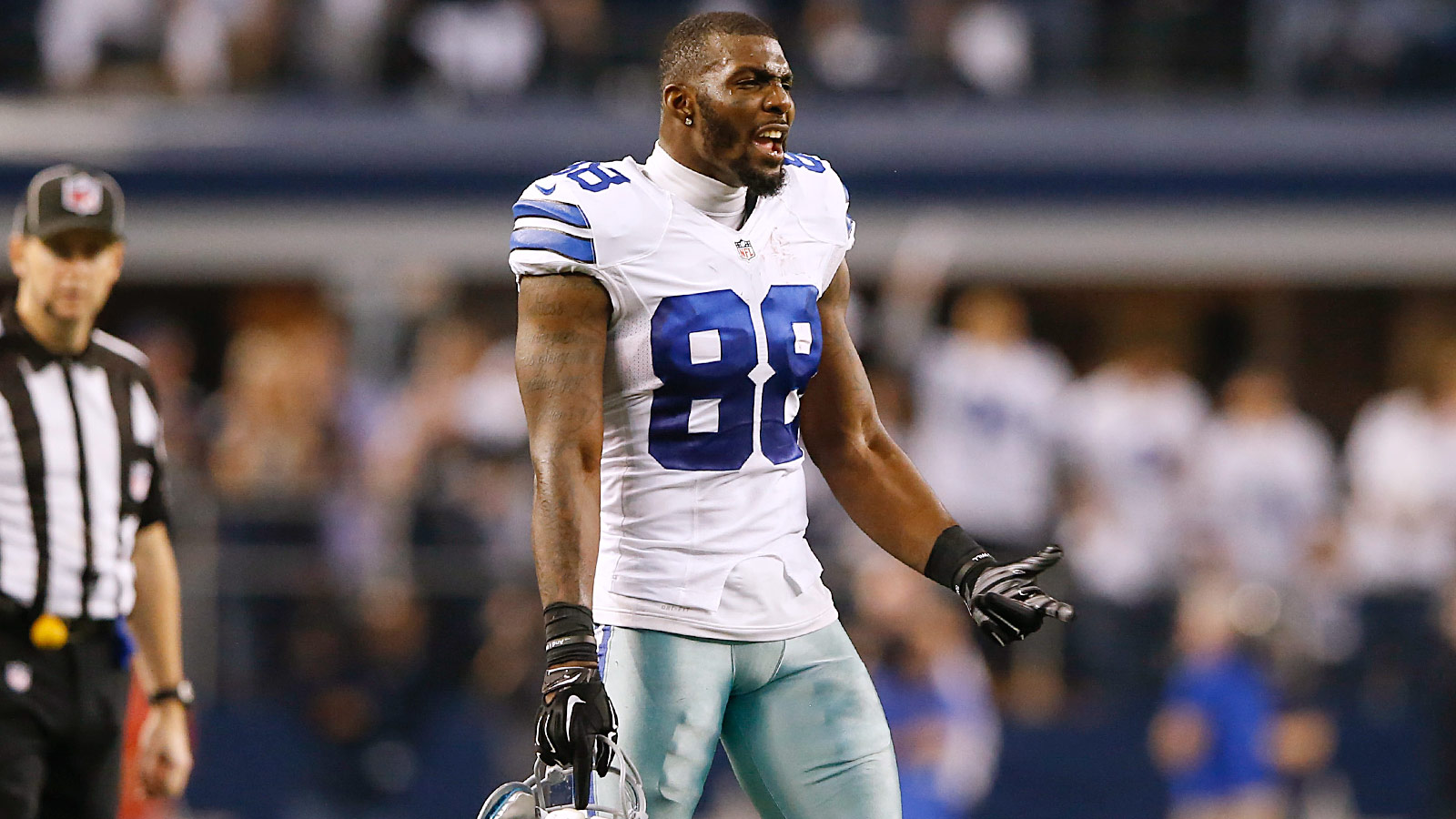 Former Cowboys fullback and NFL on FOX color commentator Daryl Johnston was at Sunday's playoff game between Dallas and Green Bay. Johnston, his father, and his son were guests in Cowboys owner Jerry Jones'suite at Lambeau Field. When he saw Green Bay head coach Mike McCarthy challenge Cowboys receiver Dez Bryant's 31-yard reception on fourth-and-2 late in the fourth quarter, Johnston surely thought referee Gene Steratore would uphold the play.
"I still believe that he completed the process," Johnston told "Ben & Skin" on Dallas-Fort Worth 105.3 The Fan [KRLD-FM]. "Because I still feel like Dez did enough after he gained possession to complete the process and become a runner, so when the ball hits the ground and bounces up, it's really more of a fumble or the ground can't cause the fumble because Sam Shields has got contact. So, it would just go to first-and-10 at the 2-yard line for Dallas."
While most fans and commentators are comparing Bryant's overturned catch to a similar play by Lions receiver Calvin Johnson on Opening Day in Chicago in 2010, Johnston sees Steratore's enforcement of the rules as more comparable to the Tuck Rule.
In the 2001 AFC Divisional Playoffs between New England and Oakland, Raiders cornerback Charles Woodson apparently knocked the ball out of quarterback Tom Brady's hand and forced a fumble recovered by Oakland on the Patriots' final drive. The game appeared over, but officials determined Brady was still going through a throwing motion even though his arm, with ball in hand, was drawing back to his body.
"You looked at the Tuck Rule, and you're like, 'Yeah, that's a fumble.' I understand by rule, yeah, maybe his arm was moving forward, but we all know that's a fumble. And that's kind of what this one is."
In talking with Cowboys Vice President Stephen Jones, who sits on the NFL's competition committee, Johnston is well aware that the committee has been discussing the interpretation of a catch since the Calvin Johnson overturned reception in 2010. Johnston thinks they aren't done talking about what defines a catch.
"We've got to get this one cleaned up," Johnston said. "My issue was they were so consistent this year with irrefutable evidence to overturn calls. If it wasn't there, they weren't going to do it. They were going to stay with what was called on the field. So, really when that play happened, those were the two things I was thinking. You know, number one, it sure looks like a catch to me. Number two, I don't think there's enough there to overturn it.
"So, two out of the three things coming out of that review are positive for Dallas. And I was shocked they had seen enough to overturn it. And that's where I've got to get my clarity because, you know, as an announcer, I'm still struggling to understand exactly what the interpretation of the rule was."