Ex-Cowboy Brent gets 180 days in jail, probation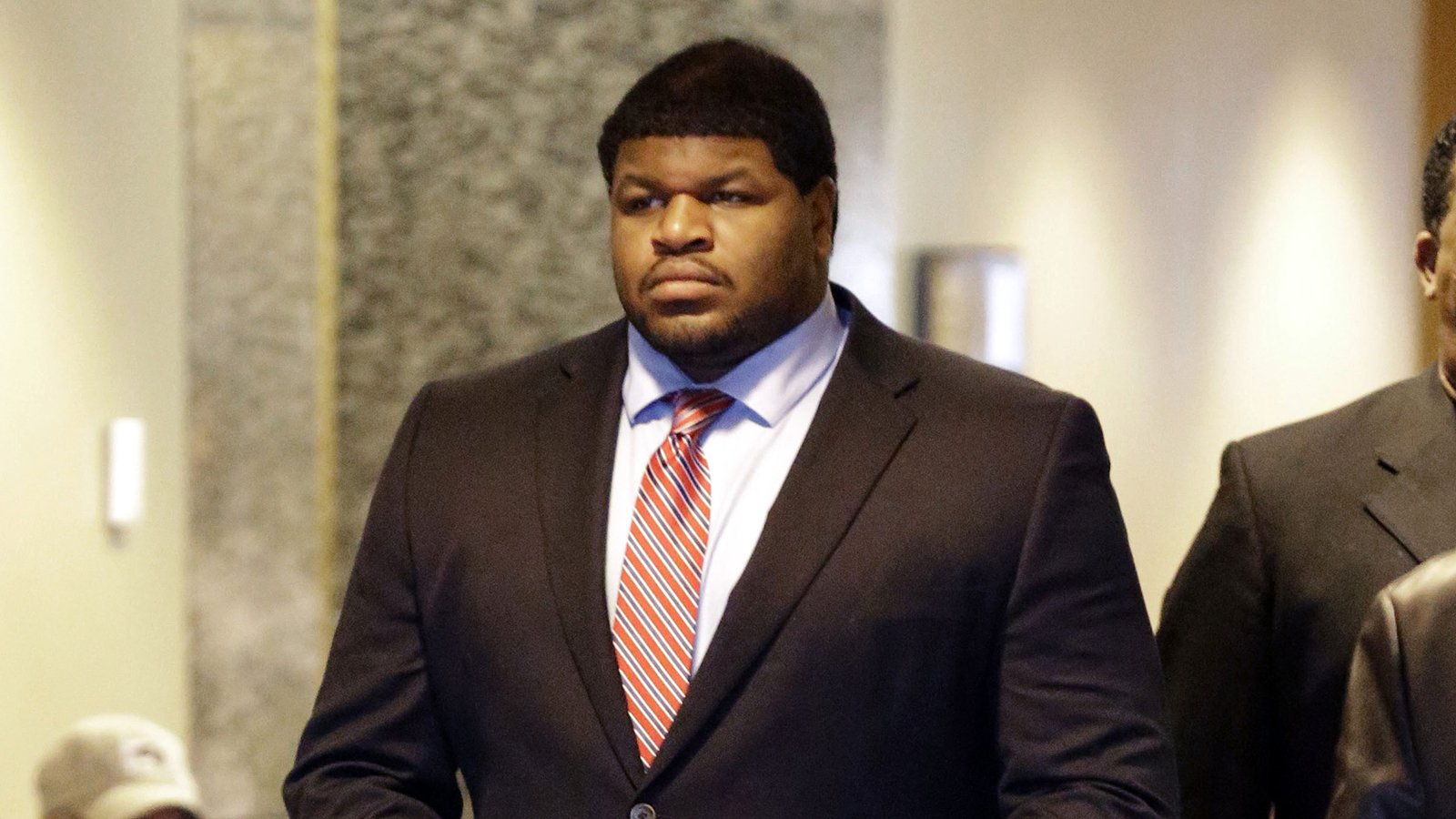 Former Dallas Cowboys lineman Josh Brent received a 10-year suspended sentence Friday from the jury that convicted him of intoxication manslaughter in the December 2012 death of teammate Jerry Brown Jr.
Brent was also sentenced to 180 days in jail, which he began serving immediately as he left the Dallas courtroom.
He could have received up to 20 years in prison after crashing his car at 110 mph, with Brown as a passenger, with a blood alcohol content of 0.18, more than double the legal limit of 0.08.
Brent was scolded by the judge when he delivered the jury's sentence, according to The Dallas Morning News.
"You are not the first Dallas Cowboy to kill someone with a vehicle," Judge Robert Burns said. "But I hope you are the last."
The judge was likely referencing former Cowboy Dwayne Goodrich, who was sentenced to 12 years in prison in 2003 for two hit-and-run deaths. Like Brent, Goodrich admitted he had been drinking at Dallas nightspots before the early-morning accident.
Brent was also ordered to pay a $10,000 fine.
The suspended sentence means that Brent will be on probation for 10 years. If he violates the terms of probation, he could have his probation revoked and be ordered to serve his original prison sentence.
Brent was also convicted of driving under the influence in 2009 while at the University of Ilinois.
Brent retired from football last summer to concentrate on his legal defense. It is not known whether he will attempt to return to football but the Cowboys, both the team and the organization, have been supportive of Brent.
Cowboys linebacker Sean Lee showed up at court earlier this week during jury deliberations to show support for Brent.
Cowboys Barry Church and Danny McCray, who were with Brent during the night of the fatal crash, testified during the trial. Another player, Orlando Scandrick, was also in court but was not called to testify.
If Brent does return to football, he could face discipline from the NFL. Brent's jail sentence could also run concurrently with any NFL-imposed suspension.
Follow Keith Whitmire on Twitter: @Keith_Whitmire