Eric Dickerson: There's no hope for SMU anymore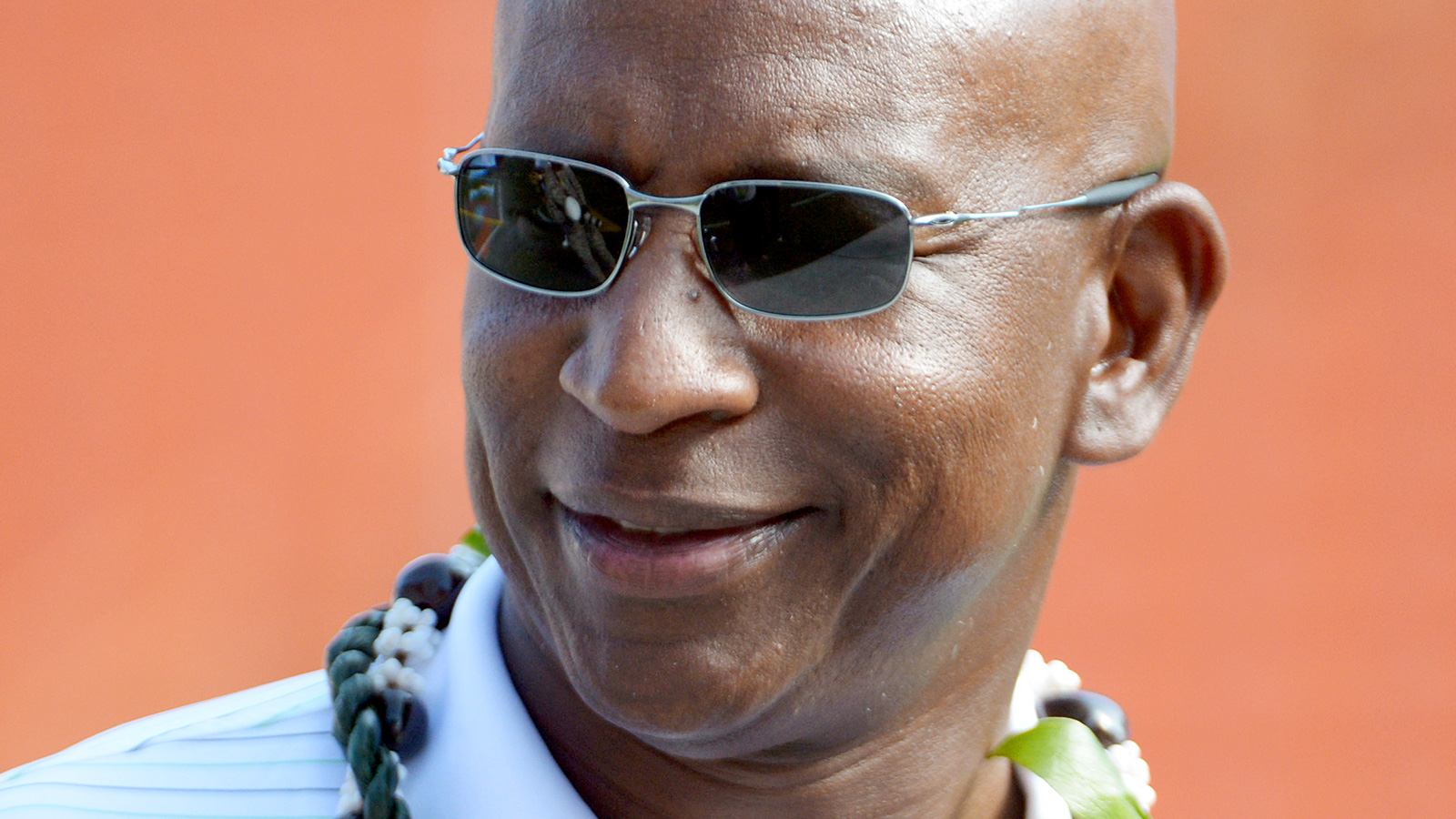 SMU is back at the bottom of college football.
June Jones brought the program back to life when he was hired as head coach in 2008, leading the Mustangs to their first bowl win since 1984. But SMU has never really recovered since getting the "Death Penalty" in 1987.
Jones resigned earlier this week after a disappointing 0-2 start to the season.
One player from SMU's glory days in the early 1980s is upset that the school still can't figure out how to turn things around.
"It's so frustrating for us to watch SMU become nothing but a laughing stock or almost non-existent," Hall of Fame running back Eric Dickerson said on KRLD-FM. "It's almost like it doesn't exist.
"I guarantee you there are some high schools around the country that could beat them. There is no doubt. They don't have the talent to compete with Baylor or Texas A&M. They would get killed."
The Mustangs already played Baylor this year and did get "killed" 45-0. If that wasn't bad enough, they got crushed 43-6 by North Texas the next week.
Is there any hope of SMU competing as an elite program again?
"I think we had a shot, but it's gone," he said. "I really do believe it's gone. It's like Texas and Alabama, those are big schools you can't compete with.
"If I'm the Big East, if I'm the Big 12 or the Pac-10, I would look at SMU and ask 'what do you have to offer us?' You have 3,000 people that come to your football games. You're winning maybe five games a year. What's the appeal for us to want to split $12 million? There is no attraction. Yes, you are in Dallas, Texas, but that's all you have. You can't even compete."
Dickerson was part of an era of SMU football known for cheating. While he doesn't suggest that's what the Mustangs should do again, he believes every program is getting away with breaking the rules.
"All of the schools still cheat," he said. "The big schools still cheat. You think Texas isn't cheating? You think [Texas] A&M isn't cheating? You think Alabama ain't cheating? Yeah right. That's laughable. You ain't cheating, you ain't trying."
Follow me on Twitter @LouisOjedaJr >>