Emmitt Smith: Throwing less could help Cowboys' defense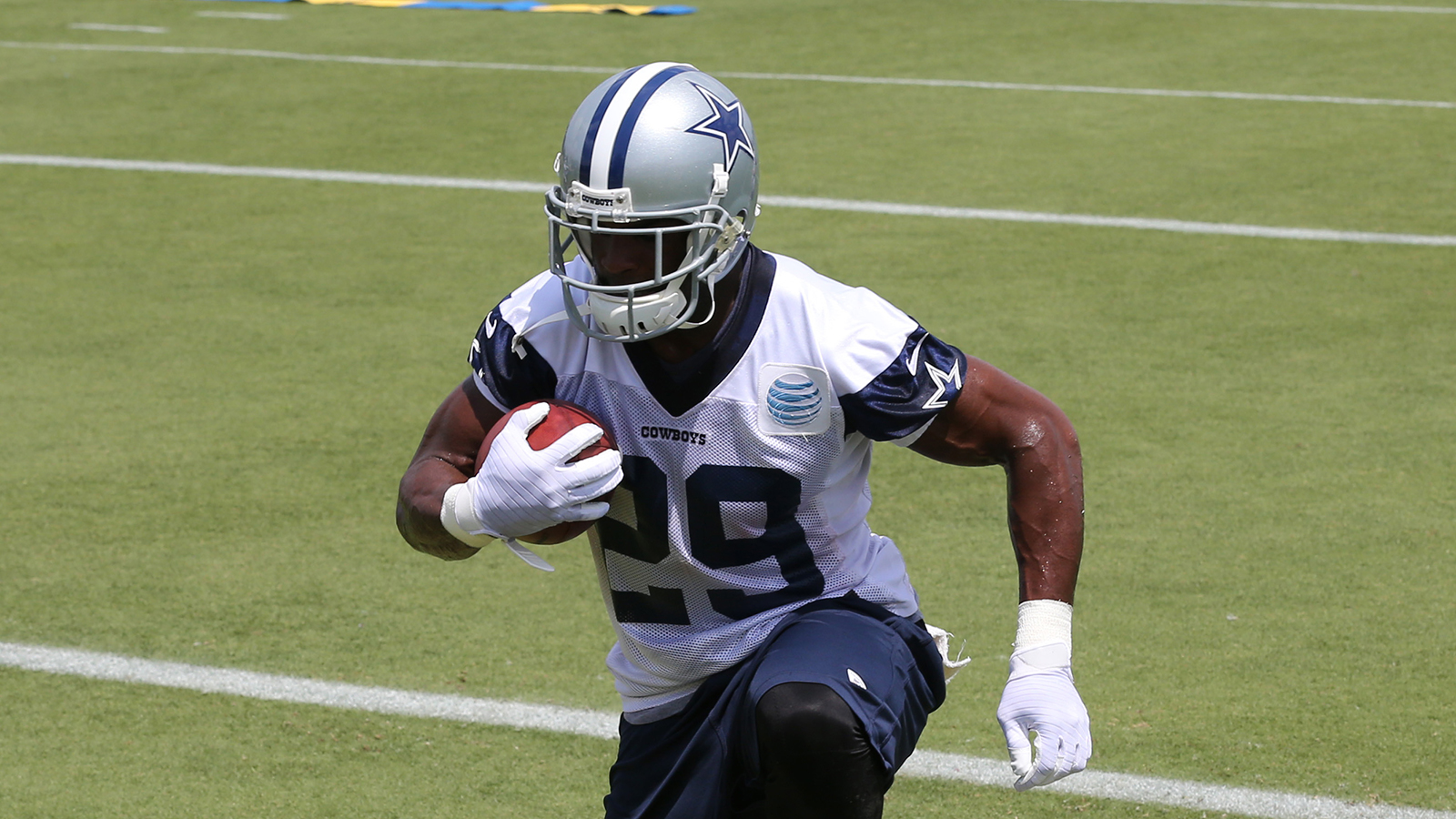 Emmitt Smith has been clear on his stance that the Dallas Cowboys need to run the ball more. The Cowboys have been near the bottom in rushing attempts recently, averaging 23 carries per game over the last three seasons.
The NFL's all-time leading rusher says if his former team takes his advice, the league's worst-ranked defense could benefit greatly.
"One thing about defense that I've learned in my years of playing the game, it doesn't take much for a defense to catch fire and perform at a level that can take them from one place to the next," Smith said recently. "I think a lot of the problems our defense had last year are No. 1 injuries, No. 2 not being balanced offensively, and putting our defense in bad positions is something that definitely hurt us, and not being able to run the football also hurt us, because we couldn't eat up the clock when we needed to, and we made some poor decisions offensively.
"I think if we can alleviate some of those things that are in our control, and continue to improve in areas where we're weak, and one of those areas is definitely running the football and improving on not turning the football over, I think we'll have a chance of being a lot better than most people are giving us credit for."
Even with a Pro Bowl running back in DeMarco Murray and an offensive line led by three first-round picks, it's unlikely that the Cowboys will run as much as Smith would like.
New offensive play-caller Scott Linehan has said the Cowboys will lean more on the run game than they have in the past, but how much more will that be? No team threw the ball more than Detroit the previous five seasons with Linehan calling plays.
In 2002, Linehan had the NFL's top rushing offense during his first season as offensive coordinator in Minnesota. The Vikings fell to fourth in 2003 and Linehan, who has averaged roughly 26 rushing attempts per game during his coaching career, has never had a top 10 rushing offense since.
Miami finished 12th in 2005, his only year with the club. St. Louis finished 17th in 2006, his first year as head coach. Three-time Pro Bowler Steven Jackson rushed for a career-high 1,528 yards that year as the Rams finished 8-8. In Detroit, the Lions never finished higher than 17th in rushing.
"It's hard to fight the urge of throwing the football," Smith said. "One of the things Tim Brown said to me the day I made the decision to retire, 'Just because you can, doesn't mean that you should.'
"Just because you can throw the ball 45-50 times a game — and the National Football League says we're a pass-happy league — doesn't mean that you should."
Follow Jon Machota on Twitter: @jonmachota