Earnhardt Jr. reminisces about basketball career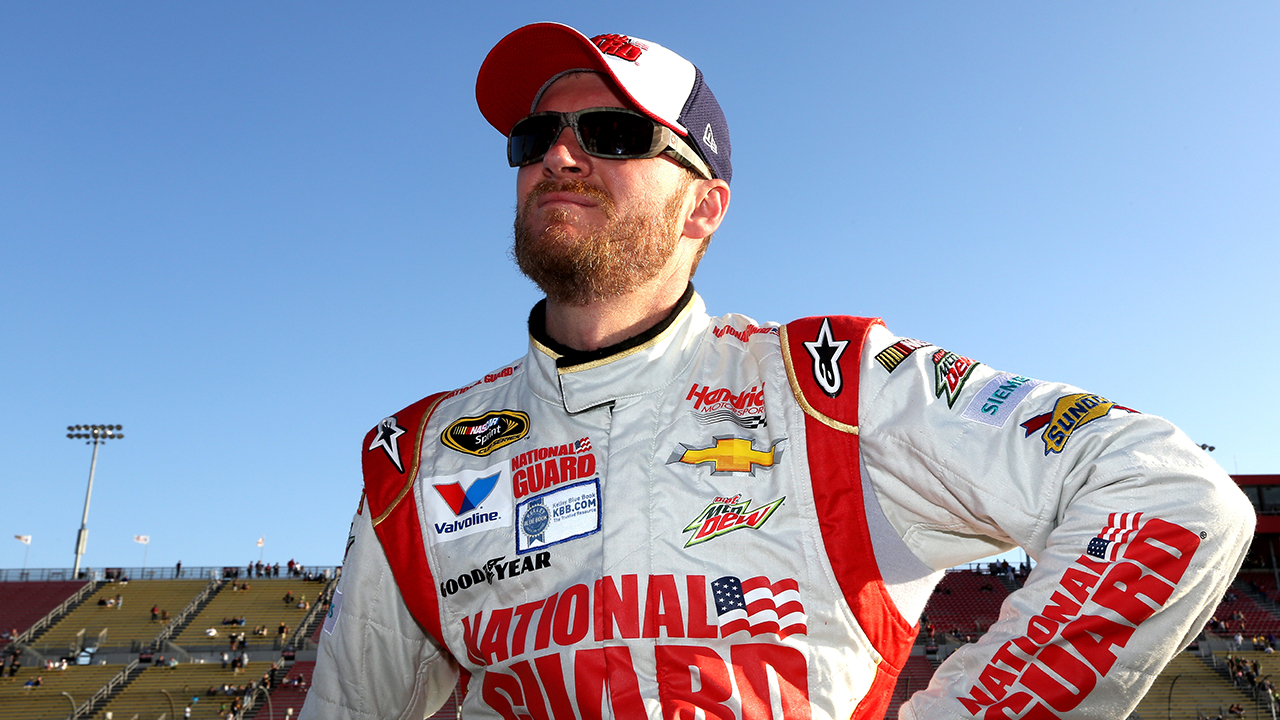 FORT WORTH, Texas — While the Final Four is taking place the same weekend as the Duck Commander 500, NASCAR fans can rest easy knowing the sport's most popular star will never leave it for a career in hoops.
Dale Earnhardt Jr. played basketball in high school but his career was limited to two points on the junior varsity team.
"I threw it up with my eyes closed," Earnhardt said of his basket as a junior on the Oak Ridge Military Academy junior varsity. "The only way I knew it went in was because Kelley (his sister) and everybody that was there, the 10 or 12 people that were there, were screaming when it went in. I knew it went it but I never saw it. Some guy was jumping at me and I just closed my eyes and threw it up. It was rough back then."
Earnhardt posted a team picture from the North Carolina prep school on his Twitter page Thursday. He was the smallest player on the team but he had reasons for wanting to play.
I wish I was little bit taller I wish I was a baller Oak Ridge Military Academy JV basketball. #13 #tbt pic.twitter.com/0yZdUgxQJT

— Dale Earnhardt Jr. (@DaleJr) April 3, 2014
"I only played because you got to leave campus," he said. "Being able to leave, even for a day in military school, was an amazing vacation because you go after the game you get to get pizza or whatever. You didn't have those kinds of luxuries being on campus so that was pretty neat."
Earnhardt is a basketball fan but won't be able to attend the Final Four this weekend in Arlington, even though that was in his original plans. Earnhardt said he has Florida winning his bracket but that North Carolina is his favorite college team.
He still plays a little hoops too.
"We play basketball at home and we have a small little group of guys that get together and play but I'm not skillful at all but it's fun," he said.