Durant ties Jordan's consecutive 25-point-plus games mark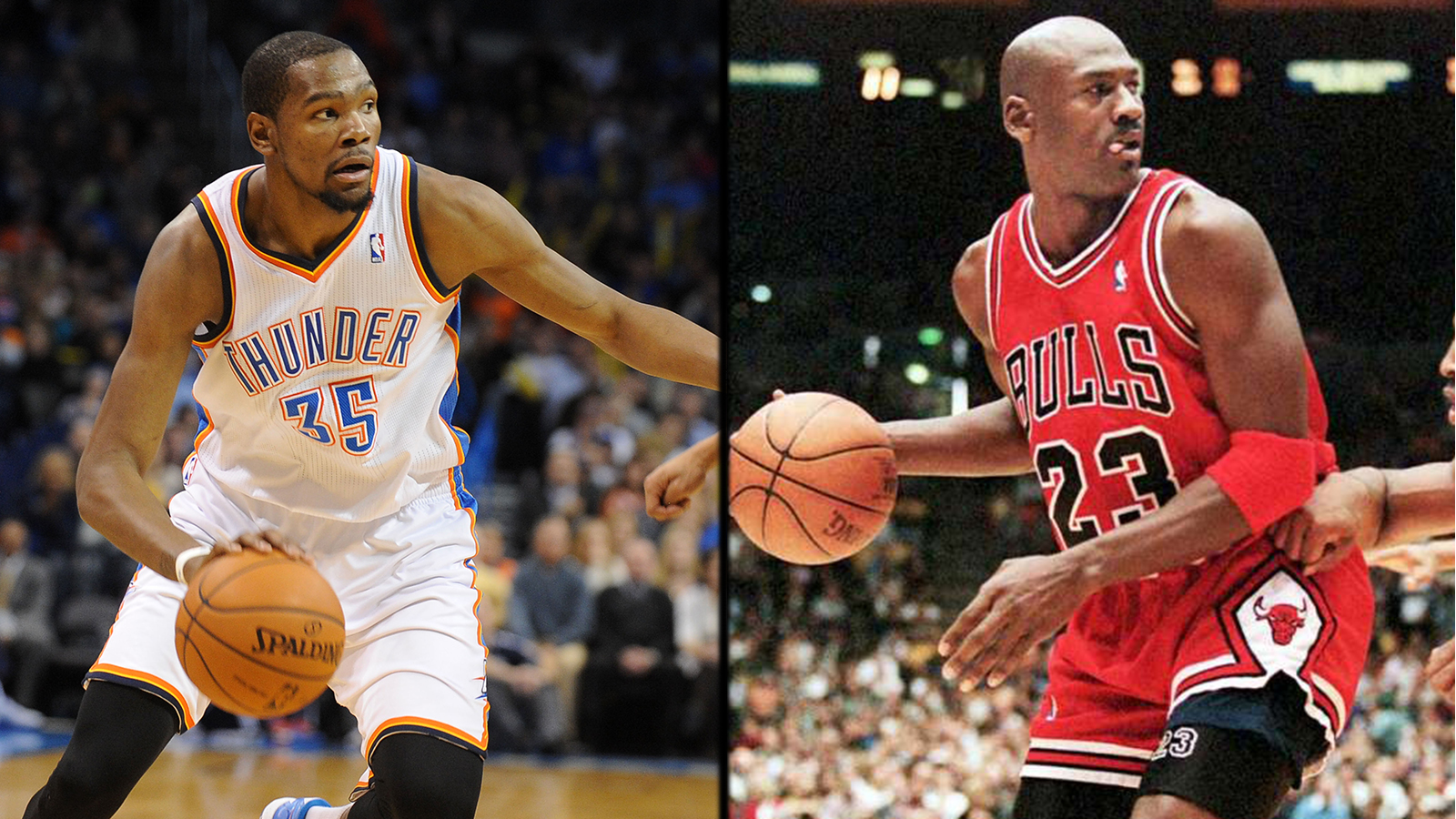 Kevin Durant kept his streak alive, but couldn't get the Thunder the win Friday night in Houston.
Durant scored 28 points in the 111-107 loss, making it 40 games in a row where Durant has scored 25 or more points, tying him with Michael Jordan for the most-consecutive 25-point-plus games in the past 50 seasons.
He went 7-of-19 overall and scored 10 points in the fourth quarter in a game where Durant looked tired, struggling to get his shots to fall and not getting much help from the referees. Durant did go 11-of-12 from the free throw line.
The last time Durant failed to score 25 points was Jan. 5 against Boston when Durant scored 21.
Durant has failed to get to 25 points in only eight of 73 games he's played in this season. Durant is leading the NBA, averaging 32.1 points per game.
The Thunder dropped 3.5 games behind San Antonio for the top record in the Western Conference. OKC has seven games to go.
Durant will have a chance to pass Jordan Sunday when the Thunder play at Phoenix.
The all-time record for consecutive games scoring 25 or more points is 80 games set by Wilt Chamberlain during the 1960-61 season.
Follow Andrew Gilman on Twitter: @andrewgilmanOK