Durant not practicing after hard fall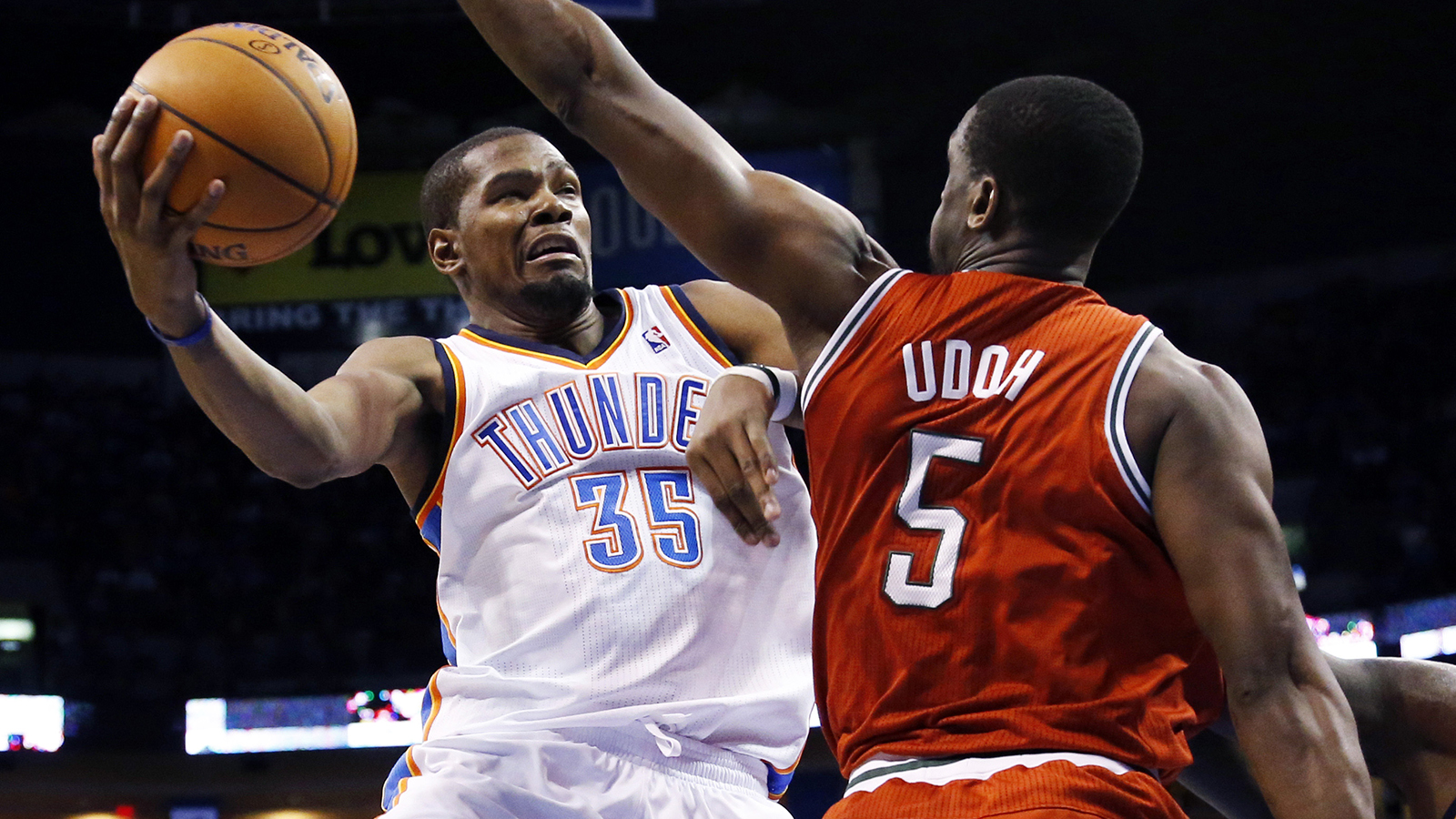 OKLAHOMA CITY — Kevin Durant got up after a tough fall on Saturday, but he hasn't practiced since and he may not play Tuesday night in Memphis.
The Oklahoman is reporting Durant did some shooting at practice, but coach Scott Brooks said Durant may miss the game.
Durant was 1-of-9 in the first half against Milwaukee before falling on his left side and hurting his left wrist. Durant finished the game with 33 points and was 7-of-9 shooting after the injury. He didn't come out of the game, but did get attended to on the court.