Durant: LeBron's 'jealous' comment being blown out of porportion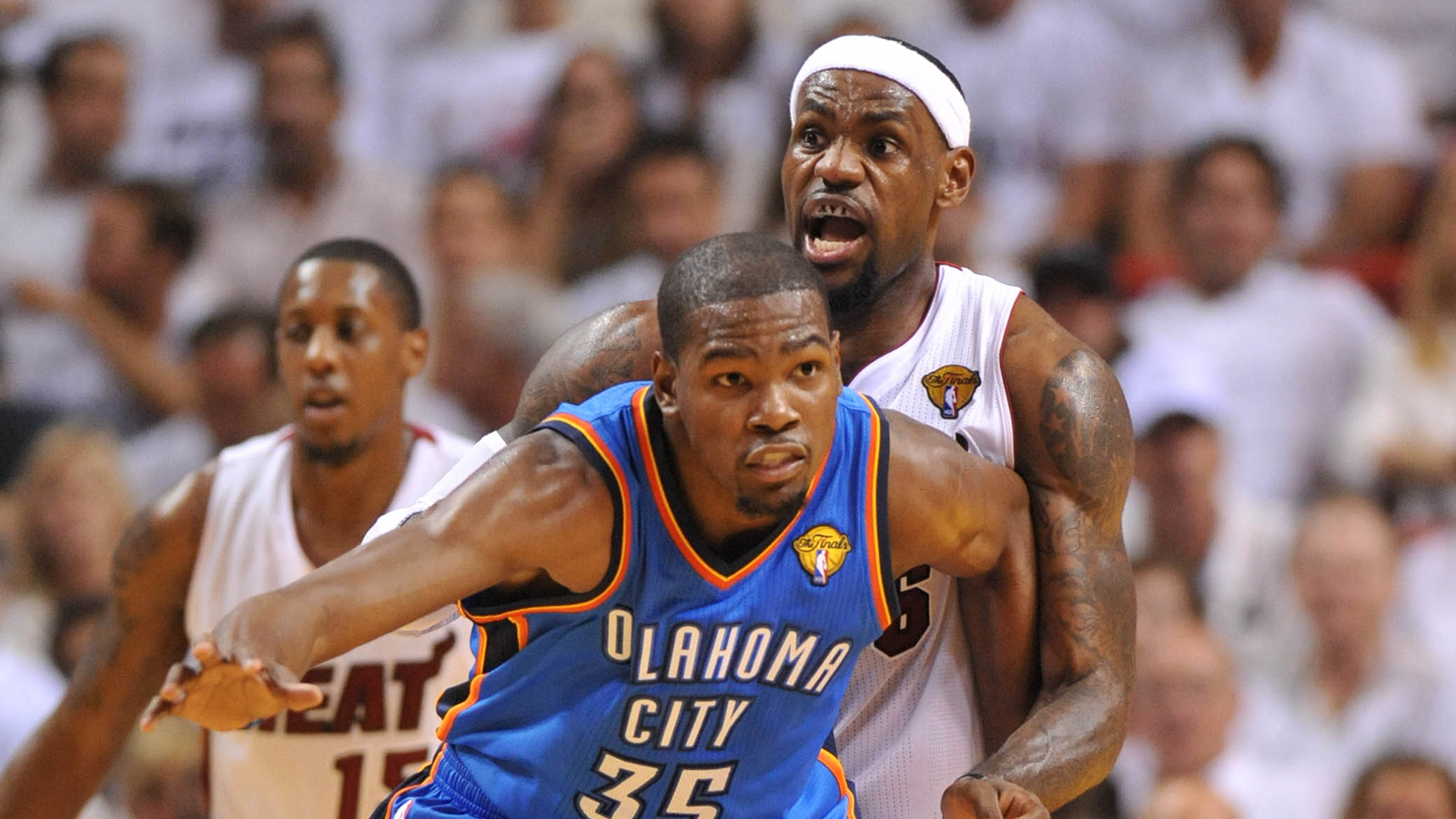 Earlier this week, LeBron James made news by saying he was "jealous" of the amount of shots from the field Kevin Durant takes during games, but Thursday, Durant revealed he doesn't think much of James' envy.
When asked about James' comment, Durant tried to brush off question, but admitted it was unavoidable due to the amount of news it made.
"Ya'll blowing that out of proportion, man," Durant told The Oklahoman. "I mean, I'm pretty sure, matter of fact, I'm 100 percent sure LeBron can do whatever he wants."
While it is hard to believe that arguably the greatest player of this era is jealous of another NBA star, it is well-known that James prides himself on being efficient, resulting in him being more careful of his shots attempted during games. Durant on the other hand is often looked to shoulder more of the load in Oklahoma City, especially with Russell Westbrook recovering from injury, resulting in more shots from the field.
"There's probably a handful of times I shot 30 times," Durant said. "I'm sure he's shot more 30-shot games than I have over his career. But I guess the guy is just trying to challenge himself. I don't know."
Even though Durant won't ever admit it, it still must be nice for him to hear that one of the greatest players of all time is jealous of they way he plays the game.
Follow Shawn Ramsey on Twitter: @ShawnPRamsey