Duncan, Spurs freaked out after stay at supposedly haunted hotel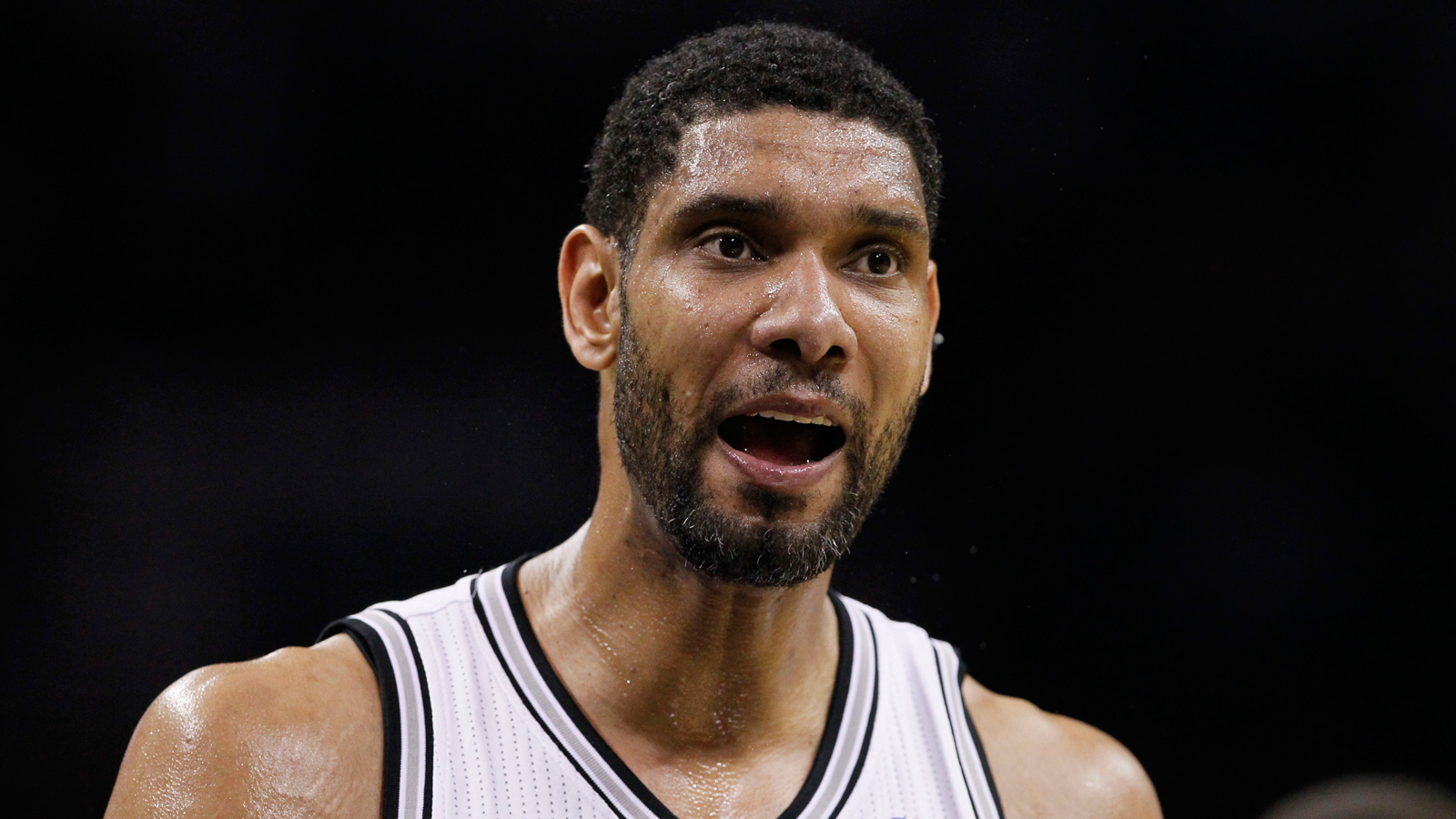 San Antonio Spurs power forward Tim Duncan has rarely shown much emotion during his Hall of Fame career.
But he isn't afraid to admit he was a little frightened during the team's West Coast road trip this week.
For their game Monday against the Warriors, the Spurs stayed at the Claremont Resort in Berkeley, Calif., which has a reputation of being haunted.
Spurs center Jeff Ayres says the noises he heard in his room were "creepy."
"I could hear stuff in the hallway, like people in their rooms," he told the San Antonio Express-News. "So I'm thinking people are watching TV or whatever. So I get to my door, and my key doesn't work, but it sounds like there's somebody in my room. Like I hear a little baby, not crying but making noise. I'm like, 'What the heck?' I keep trying my key and it doesn't work. So I go downstairs to get a new key, and I tell them.
"So they call the room, and nobody answers. They're like, 'We can get you a new key and send you up with security and make sure nobody's there, because there shouldn't be anybody in there. Then they're like, 'We'll just get you a new room.' It was the creepiest thing. I heard a couple of other guys heard babies in the hallway, kids running down the hallway. Creepy. I really heard voices and a baby in the room, and there wasn'€™t anybody in there. It was crazy."
A 6-year-old girl is known to have died in the hotel. Was it her spirit that visited the Spurs?
"I heard a baby in (Ayres') room," Duncan said. "There was somebody or something in his room, yeah. I definitely heard something. It wasn't creepy, because I assumed it was really somebody in the room, and they gave him the wrong room. But when they told me the story the next day about calling up there and no one in the room, it's at that point you get chills. I totally agreed with him. There was a baby there, absolutely. I heard about the history of the place, and I'd rather not (stay there again)."
This isn't the only hotel where NBA players have said they've heard strange noises.
The Skirvin Hilton in Oklahoma City is also believed to be haunted.
Several New York Knicks players claimed it was a reason they lost a game to the Thunder in 2010.
But whatever was making noises at the Claremont Resort didn't affect the Spurs on the court at Golden State. They beat the Warriors to extend their winning streak to 14.
Follow Louis Ojeda Jr. on Twitter @LouisOjedaJr