Mavericks F Dirk Nowitzki wins NBA's Magic Johnson award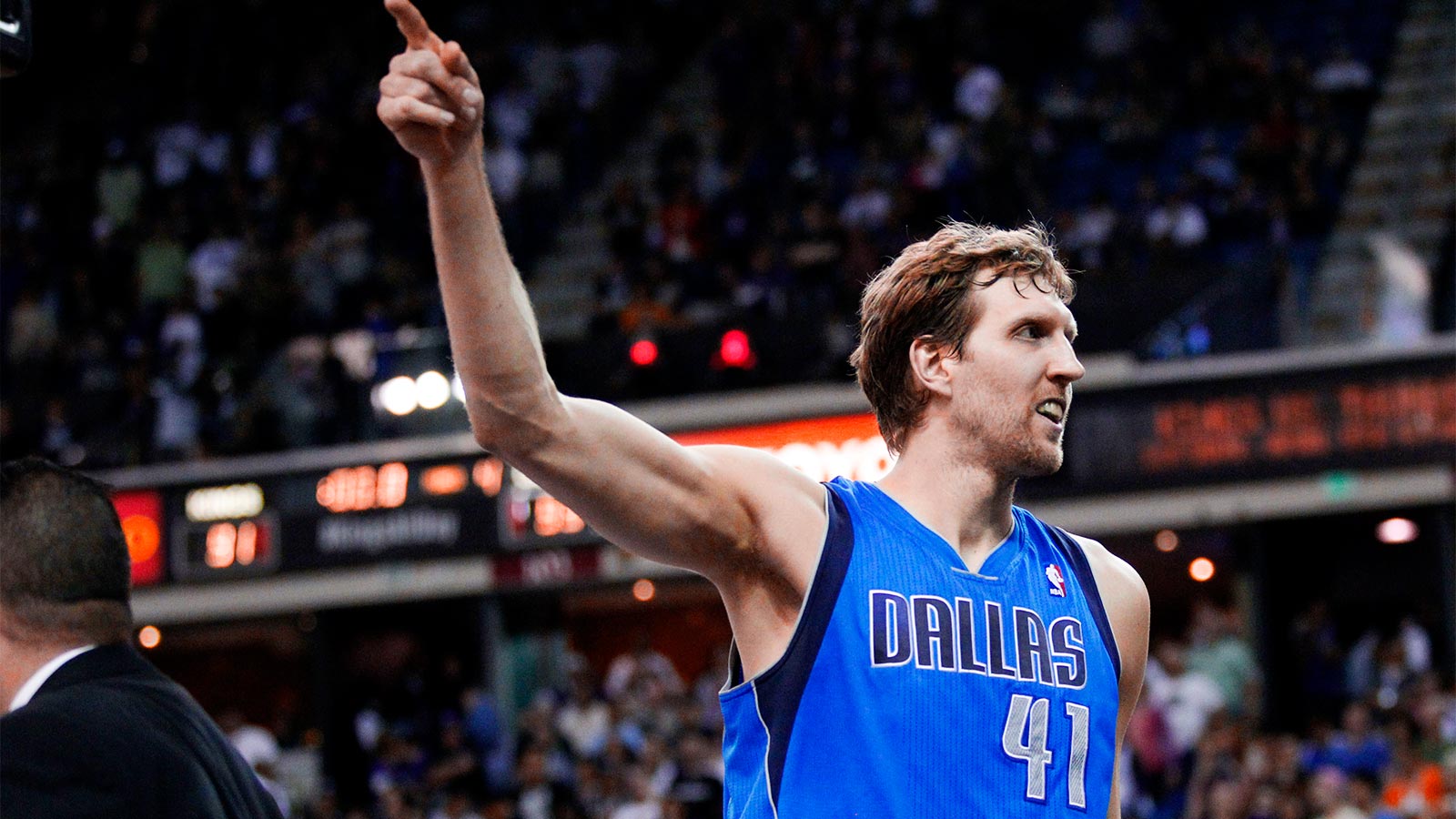 DALLAS — He's been an NBA MVP, a Finals MVP, a 12-time All-Star selection and a champion. And now Dirk Nowitzki has won the Magic Johnson Award, given by the Pro Basketball Writers Association to recognize excellence on the court with cooperation with media and fans.
Nowitzki has long been among the NBA's most charitable and accessible superstars. He is a counted-upon, post-game presence in the locker room, win or lose, taking seriously his responsibility as the iconic face of the Mavericks franchise. But included in that seriousness is a fun-loving and sometimes goofy honesty that has endeared Nowitzki, the German-born star who recently appeared on "Conan" and proclaimed himself a "true Texan," to the fan base for his 16 years in Dallas.