WATCH: Dirk Nowitzki's impression of Simone Zaza's 'running man'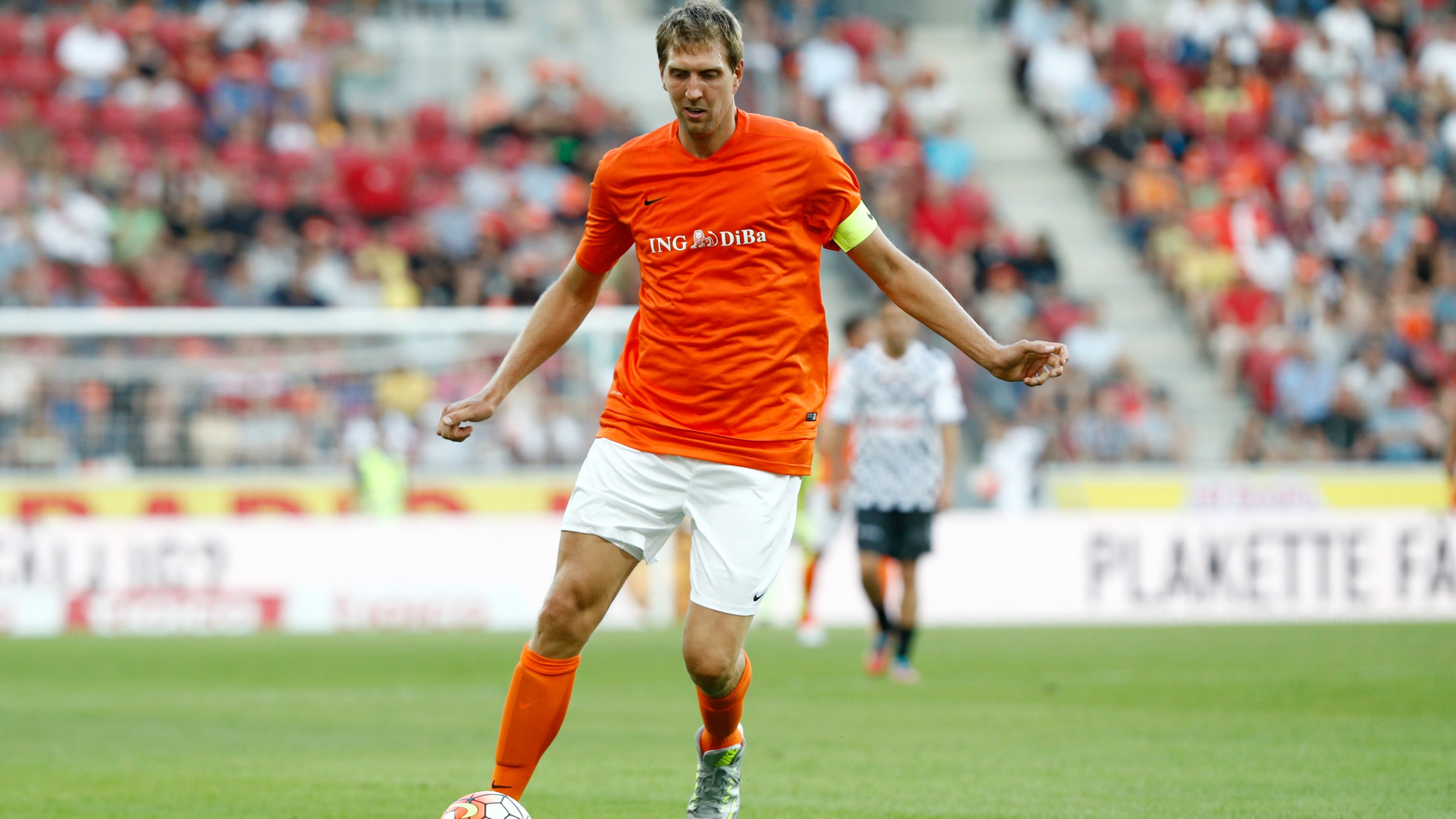 Many NBA players try to imitate and copy Dirk Nowitzki's signiture fadaway shot.
The Dallas Mavericks superstar did an impression of his own this week.
Playing in his annual "Champions for Charity" soccer game in his homeland of Germany, Nowitzki imitated Simone Zaza's failed "running man" penalty in the Euro 2016 quarterfinals.
Zaza's running man challenge pic.twitter.com/nowidKbahp

— dan (@ManLikeSmalling) July 2, 2016
🚨 DIRK NOWITZKI DID A ZAZA PK 🚨 pic.twitter.com/lVqSsfjzZs

— Jason Gallagher (@jga41agher) July 27, 2016