Dirk Nowitzki bummed he can't see Kentucky play in Final Four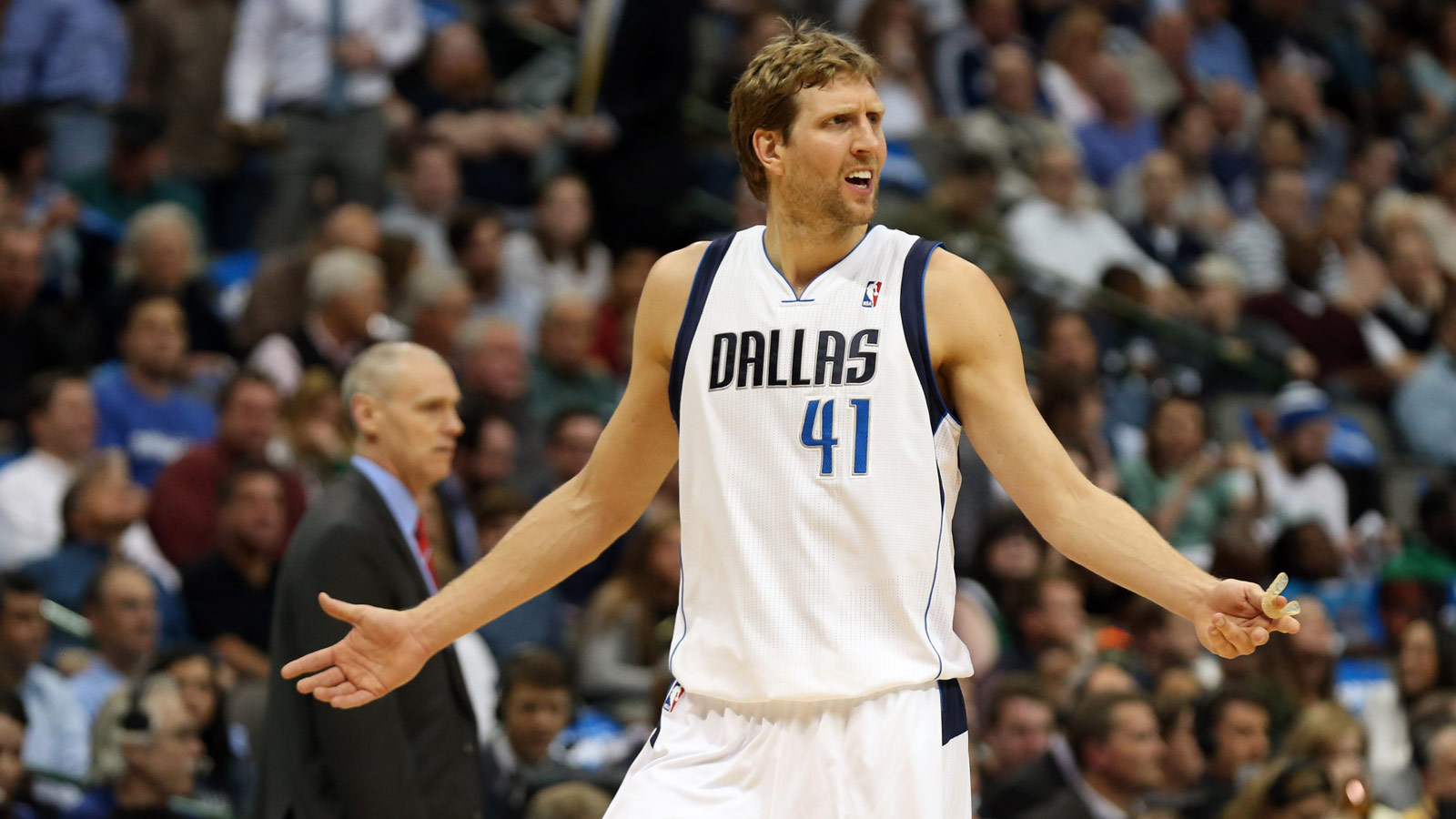 Dirk Nowitzki didn't play college basketball, but he still loves March Madness.
The Final Four is just down the street from the Dallas Mavericks at AT&T Stadium in Arlington, Texas this weekend. Unfortunately, he won't get to be there because of the Mavs' West Coast road trip.
"We're basically out of town the whole weekend," Nowitzki told the Dallas Morning News. "I looked at the schedule (when it came out) knowing the Final Four was going to be here and we would have for sure gone one day, the whole team, probably. That's disappointing."
He may not get to be there in person, but he'll be cheering on the school he almost attended.
"Since I'm a Kentucky guy — I visited Kentucky — so that was big for the boys," he said. "I'm happy for them."
Follow Louis Ojeda Jr. on Twitter @LouisOjedaJr